Goa has thrown open its borders to outsiders now and tourists have already started rushing in. To experience Goa in its best form, it is always advisable to choose your stay on the beaches. And we've found out some traditional Goan beach huts, a few seconds away from the Agonda Beach, where you can wake to the sound of waves like a local, right under the towering palm trees. Fusion-Food, Drinks N Fun, Agonda, on the southern end of the Agonda beach, has 11 porch-style garden huts with the view of the stunning shoreline. The huts are splendidly adorned with quaint furnishings and artworks, inspired by pastoral living.
Traditional Huts On Goa's Agonda Beach With An Open-Air Eatery
When we take an escape from the daily routines, we should sojourn somewhere that's offbeat, economical and comforting. And luckily, Fusion Agoda fits into all the three criteria. The rural-themed huts out here give the guests the feeling of a countryside while providing them with amenities like en-suite bathroom, mosquito nets, ceiling fans and WiFi.
The beautifully decked up huts have balconies with chairs and tables where visitors can sit and watch the mighty waves crashing on the coast. Rates of staying at these huts start at around ₹1400 per night.
Also, in the heart of the lush green garden, there is an open-air eatery that serves amazing food and exotic drinks. Ask about the best part, they mostly use organic ingredients to cook their dishes. From Indian thalis to European delights, you'll get everything here. Meanwhile, here are 7 local drinks from Goa that you must try.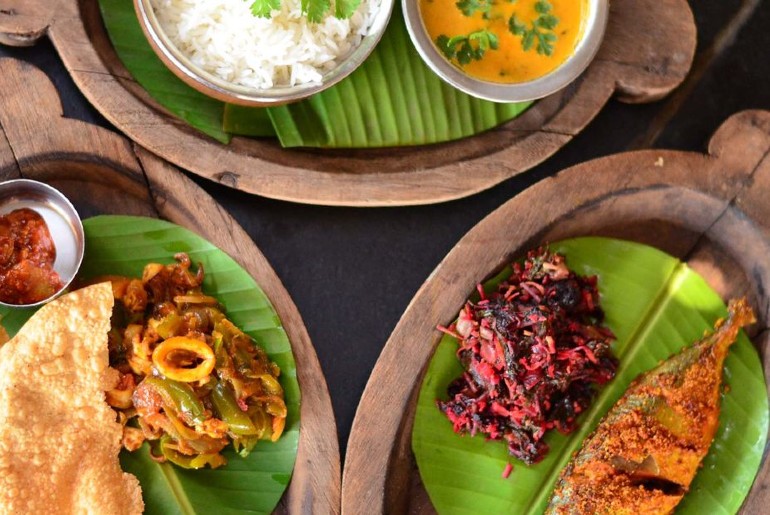 Also Read: I Travelled To Goa During The Pandemic & Here's Everything That Has Changed
A Flea-Market Inside The Beach Resort
Fusion, Agonda is a melting pot of diverse cultures and it organises live music nights on Wednesdays and Fridays with artists from all over the world. There are open stage nights and jam nights at the property as well.
What's more, the guys put up flea markets occasionally that remain open from 1 PM to 5 PM. Visitors can take a stroll through the market, purchase artworks and even sell products. Guests can take part in the market free of charge. To participate, one needs to inform the resort beforehand.
Also Read: Mumbai To Goa Road Trip: Here's Where To Eat, Stay & Relax On The Way
Sea breeze, waves, local feel, mouth-watering food, drinks, live music, jamming, shopping and more- there are so many convincing reasons to take a halt at Fusion, Agonda. So, the next time you plan your Goa trip, you can stay in these cosy huts to make your holiday memorable and worthwhile. Meanwhile, here's how Kamiya Jani explored Goa amid the pandemic: