Planning to take a road trip from Mumbai to Goa? There's every reason to embark on this journey as the scenic trail is studded with splendid mountains, lush green landscapes, historic forts, sanctuaries and more. Some noteworthy destinations that fall on the route from Mumbai to Goa are Karnala Fort, Karnala Bird Sanctuary, Tamhini Ghat Waterfalls, Ghoshala Fort, Panhalakaji Caves and Sawantwadi Palace. And while on your road tour, if you wish to take some memorable halts, here are the best places to eat, stay and relax.
1. Riverview Resort, Chiplun
On the way from Mumbai to Goa, falls the picturesque town of Chiplun. The word Chiplun stands for 'the abode of Lord Parashurama'. This Maharashtran town in the Konkon region is known for spots like Gowalkot Fort, Sawatsada Waterfalls, Vashishthi River, Guhagar Beach, Koyna Dam, Pandava caves and Lord Parashurama Temple. It takes around 12 hours to explore Chiplun in totality, so you might plan to stay here for a day.
Chiplun has many hotels, homestays and farmhouses. If you're taking a repose at Chiplun, we would suggest y'all stay at the Riverview Resort. This resort sits on a marvellous location and overlooks the breathtaking mountains. Also, the all-day dining restaurant at this resort offers scrumptious Indian, Chinese and continental options.
2. Camp River Rush By Getsetcamp, Kolad ( Meals Included)
If you're a river rafting enthusiast, Kolad is the place for you. Nestled on the banks of river Kundalika, Kolad is a pretty hamlet that will lure the eye of every nature lover. Around 1.5 hours away from Kolhad, lies Tamhini Ghat, renowned for the Tamhini Ghat waterfalls, Kansai waterfalls and beautiful hot springs.
To immerse in the natural charm of this place in full throttle, what can be better than a camping experience? And Camp River Rush by GetSetCamp can be an awesome pick. While staying at the campsite, one can enjoy breakfast, lunch, starters and buffet dinner.
The 16th-century Ghoshala Fort, around 100 kilometres away from Kolad is best known for its caves, water cisterns and magnificent architecture. Other noteworthy places around this place are Sutarwadi Lake, Tala Fort and Kuda Mandid Caves.
3. Amby Valley City, Lonavala
Lonavala, located in Western Ghats' Sahyadri range, is one of the most popular hill stations in Maharashtra. And luckily, it falls on the Mumbai-Goa route. The mesmerizing beauty of this place is a literal treat to the sore eyes.  Some must-visit places in Lonavala are Kune Falls, Bhushi Dam, Lonavala Lake, Karla Caves and Bhaja Caves. And to take repose in Lonavala, one of the most ideal places to stay can be Resort Amby Valley City.
The luxury stay has a spa, an outdoor swimming pool and it offers three dining and watersports options. The watersports options include kayaking, speed boat and jet-skiing.
Also Read: 5 Gorgeous Private Villas In Karjat Under ₹10,000 Perfect For Social Distancing
4. Shreekar The Dhaba, Kolad
One of the most sought-after eateries among road explorers on the Mumbai-Goa highway is Shreekar The Dhaba in Kolad. The roadside eatery remains open till 11:30 PM at night and offers finger-licking Punjabi dishes and south Indian snacks at affordable rates.
Must-tries out here include butter chicken, kadhai paneer and kokum drink. The eatery also has a restroom facility.
Also Read: I Travelled To Goa During The Pandemic Here's Everything That Has Changed
5. Motel Visava And Dine-N-Drive Restaurant, Mahad
Motel Visava offers a cosy stay on the Mumbai-Goa highway, in Mahad. The highway property has hotel rooms and a cottage to let you relax for some time in the mid of your journey.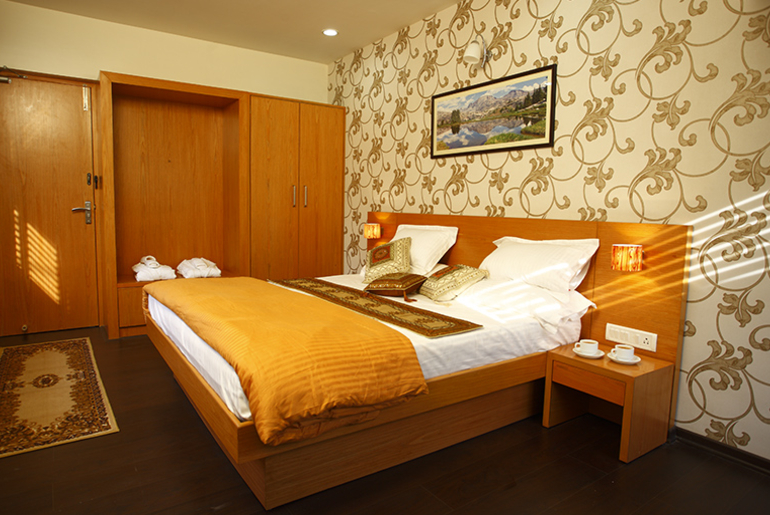 The compound also comprises a swimming pool and a children's park. The Dine-N-Drive Restaurant in Visava offers a wide array of comfort food options. Think delectable pizzas, fluffy pav bhajis, crunchy pani puris, dosas and sandwiches, you'll get everything here. Even if you're not putting up at the motel, you can still take a halt and eat at the restaurant.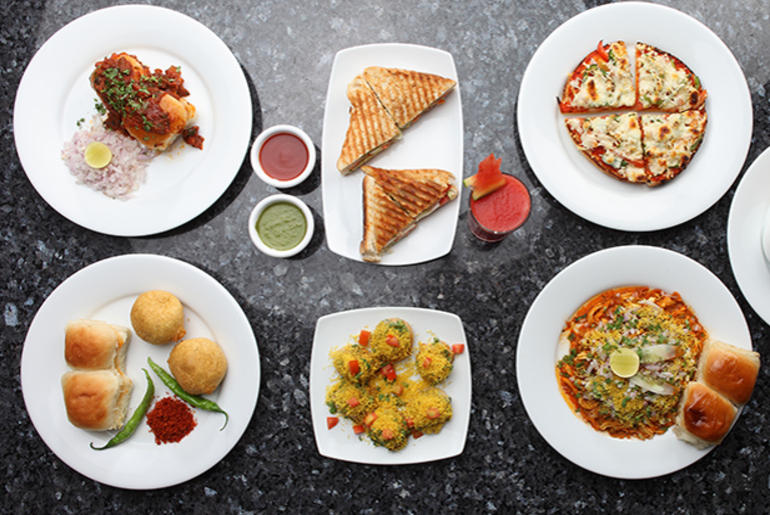 Also Read: 5 Scenic Hiking Trails That Will Remind You Why Maharashtra Is The Best State
So, Mumbaikars, if you're planning to visit Goa by road, you know how to kickstart your trip now. Meanwhile, here are 5 experiences you must have to explore Goa like a local: