Check out from the hustle-bustle of the city and check into the heart of nature at Blue Bella Resort in Pune. Nestled an hour's drive away from Pune and a 3.5-hour drive away from Mumbai, Blue Bella Resort promises a cherishable glamping experience in their teepee tents, perched right under the starlit night sky. Read on to know why you must visit this resort this weekend.
Pune's Blue Bella Resort Has Stunning Teepee Tent Accommodations
You might have gone camping with your buddies in forest thickets, but have you gone glamping in teepee tents? Well, if you haven't there can't be a better way to step into the world of glamping than at Pune's Blue Bella Resort. Teepee tents, originating from North American Plain Indian culture, are conical tents that are supported by a frame of poles. While other Native American groups only set up such tents during the hunting season, Plain Indians used teepee tents year-round as their dwellings.
Also Read: 5 Co-Working Spaces In Pune You Must Check Out Now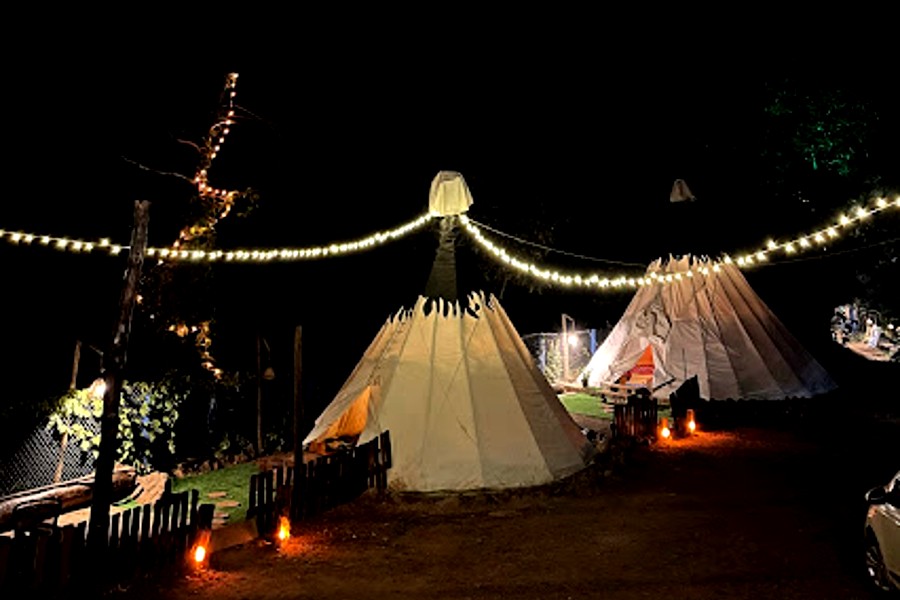 Also Read: Mango Crate Sold For Whopping ₹31,000 In Pune Auction; Costliest Buy In 50 Years
Luxurious Teepee Tents Are Set Up Under The Starlit Sky
At Blue Bella Resort you can literally stay in a glammed-up version of a teepee tent complete with carpeted floors, cosy beds, dreamy golden lights, lampshades hanging from the top and greens enhancing the look and feel of the tent. With teepee tents set up right under the night sky, you can stargaze with your loved ones and sleep to the sound of crickets chirping away. Moreover, a private garden, sizzling barbeque facilities and an in-house restaurant await you here.
Also Read: RAAS Chhatrasagar, Rajasthan Has Opulent Tents Facing A Mighty Lake In Nature's Lap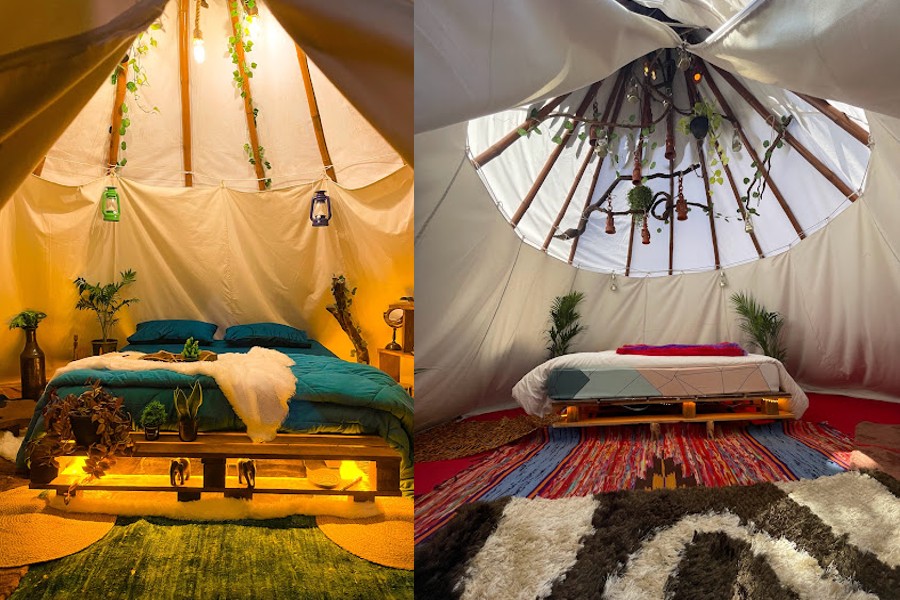 Also Read: These Forest Glamps Few Hours From Mumbai Are A Perfect Escape In Nature On Weekends
Go Trekking & Explore Waterfalls Nearby
Tune into nature in the crack of dawn by going trekking to the mountains situated nearby. You can also go sightseeing to gushing waterfalls and click Insta-worthy pictures. For those who prefer plush accommodation rather than the rustic glamping one, you can stay in a luxurious room for around ₹3600 per night. But we suggest you have a once-in-a-lifetime experience of nestling in an adventurous teepee tent with your loved ones and get closer to nature.
View this post on Instagram