Under 140 Characters
Atria Mall Worli has a new rooftop bar to 'Swey' you back here!
What is it?
The owners of some of the best party places like Copa, Dishkiyaaon, and Penthouzz are here to lure you back into the dying Atria of Worli. 14000 sq. ft. of diverse yet seamless experience zones to keep all their 300 SOBO guests entertained and relaxed under the open sky on the dead mall's rooftop.
Walls built to flaunt their hand-painted art and quirky props will keep you intrigued as you enjoy a chilled out evening. The planter boat, wheel burrow, telephone booth, ring swings and sailor's ropes railings are unmissable as you sit there.
So you can even hold your office parties or a little get together with loved ones.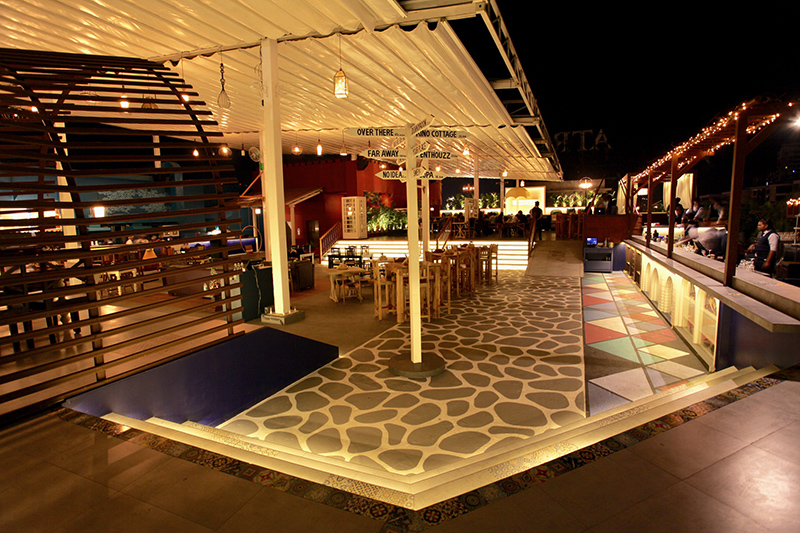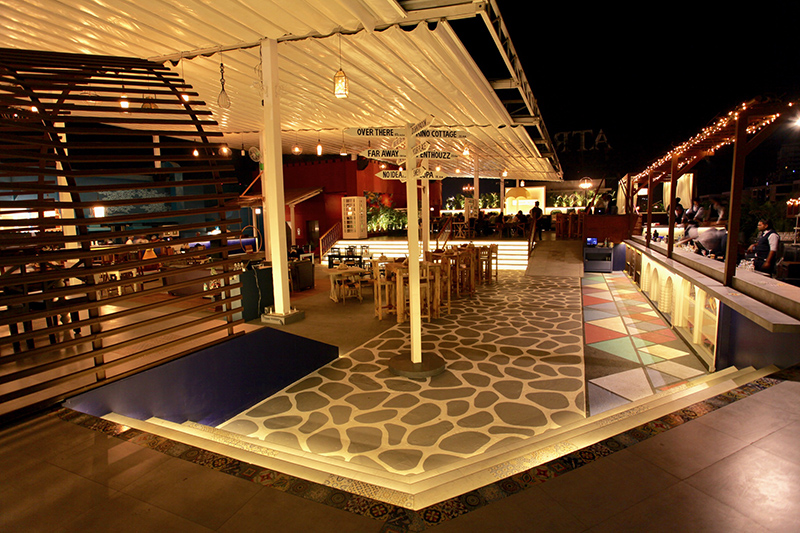 What's in it?
Boasting of a smorgasbord of Continental and Italian spread on the menu, Swey has got literally options to spoil you.
Devour their wood baked pizzas, gluten free dishes, and much more. They use a lot of freshly grown ingredients to add the real taste. Not just this, to spice up the food, they use sun dried spice mixes and Himalayan salt which just raise the bar of any dish that you eat.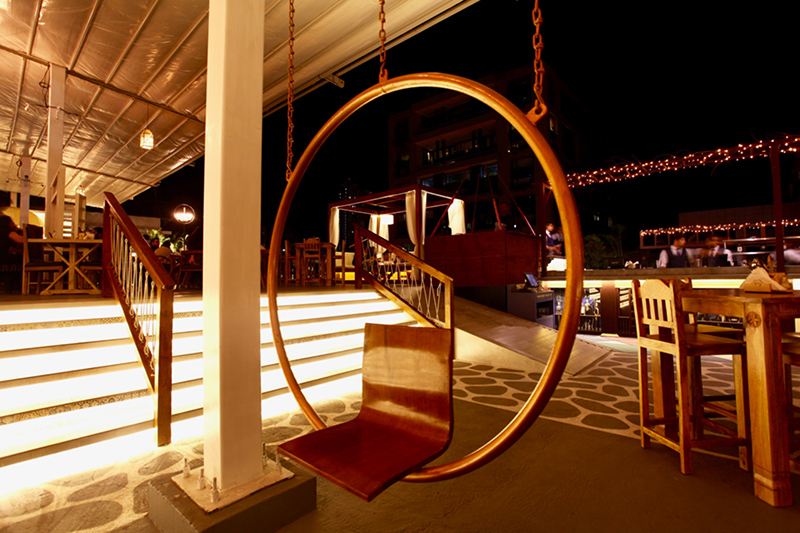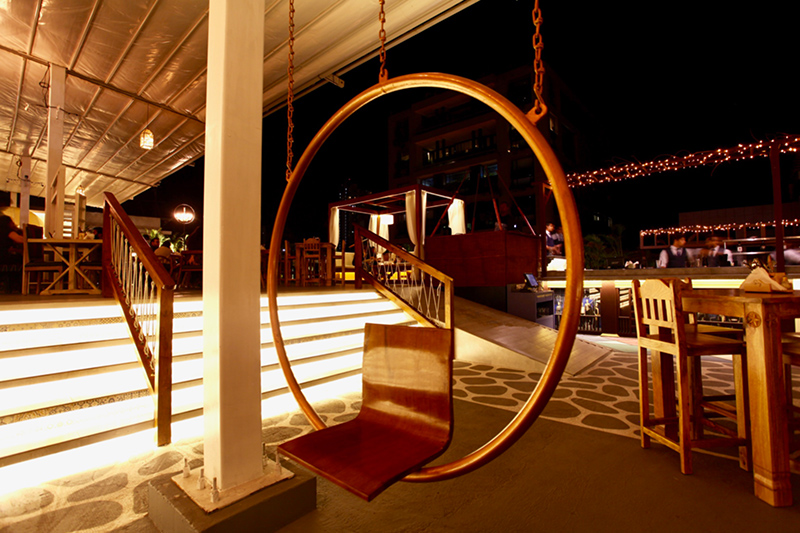 What to eat?
Chef Clyde Comello and Hansel D'souza are Swey Worli's official food magicians.
Wasabi and Soy Cashews, Sri Lankan Spiced Almonds, Pumpkin seeds, which you must order with your drink.
For starters, vegetarians can go for Feta Beignets served with tomato jam. Non-vegetarians try What Came First-The Chicken or The Egg which is scotch egg and a soft centre stuffed chicken leg.
For the mains, you could try the Soba Noodles, Spiced Bottle Masala, fish and chips which has ketchupeno and gribiche. The pizza lovers need to order the Peri Peri Prawns, it's out of the world!
After you are done with your food cravings, do a sweet little crime by ordering Halo Halo, a Filipino shaved ice dessert and Hazelnut Entremet which has hazelnutty coffee caramel, a flavour to-die-for.
What to drink?
Even a 4-year-old knows Donald Trump but 'Who Knows Donald' is a must try concoction for those above 25 years. Annabelle is again something you have no reason to be afraid of. Last but not the least, ask for 400018 which is a pin code for tequila, campari, cointreau, sea salt and tangerine marigold.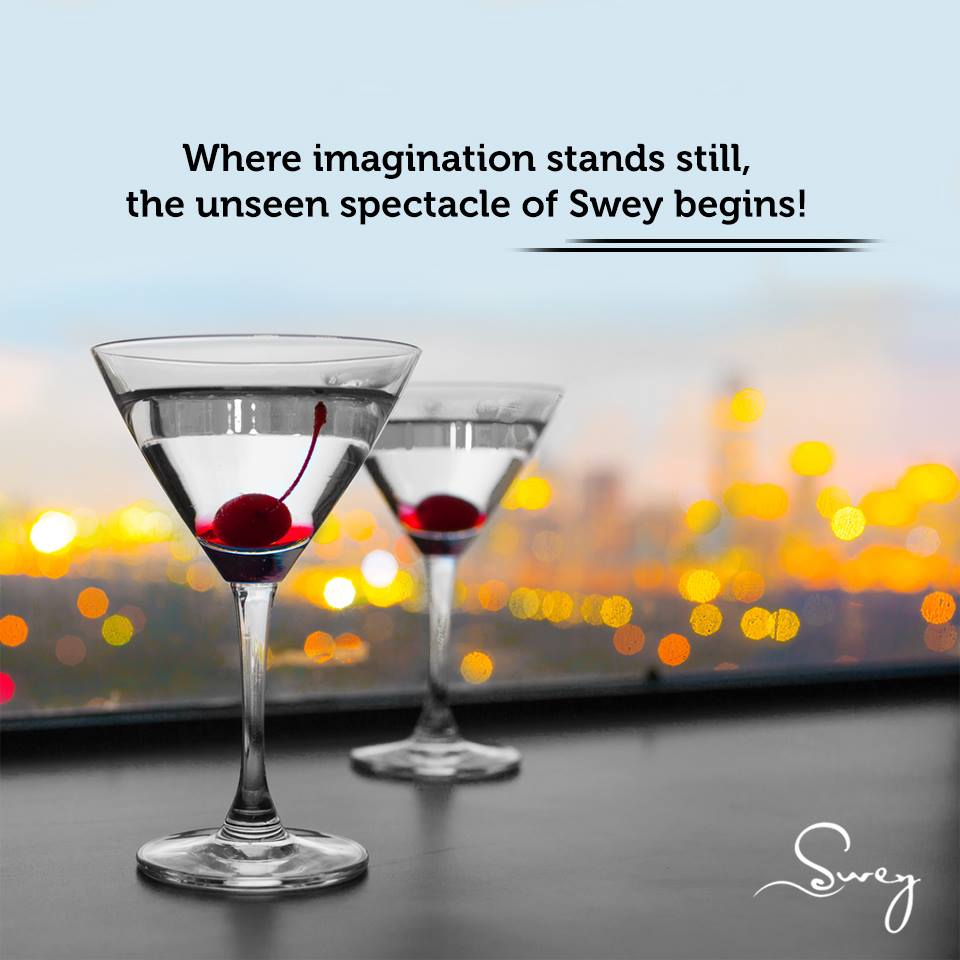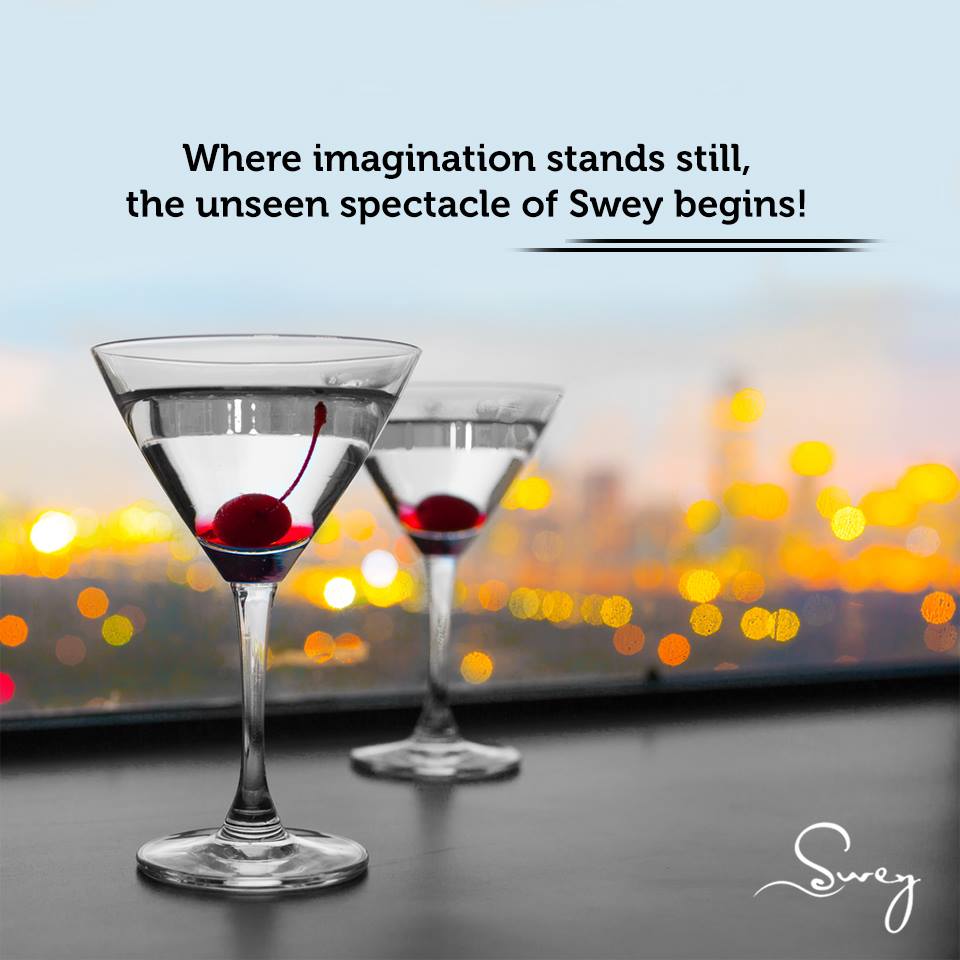 When you go to Swey, don't forget to share your reviews in the comments below.
LIKE Curly Tales on Facebook | Instagram | Twitter
You can subscribe to our newsletters.