Thane houses a massive green ecosystem spread over about 2,000 acres. Recognised by Prince Charles, the 'Godrej Industrial Garden Township Mangrove Ecosystem' is a humongous green belt and in fact, is the city's largest private-owned mangrove reserve. This ecosystem is the shelter to hundreds of birds, insects, butterflies, and many variants of species. This reserve is a significant part of the town and is a blessing in times of such climate change.
Massive Green Ecosystem Is Larger Than Life-Size
Godrej Industrial Garden Township Mangrove Ecosystem is so enormous that it is almost thrice the size of New York's most popular Central Park. In fact, it is the third-largest ecosystem in the city after the Sanjay Gandhi National Park and Aarey Colony respectively.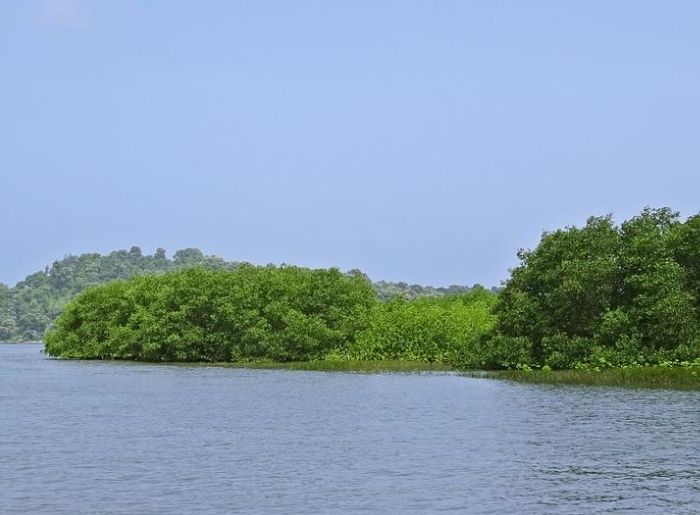 Also read: Saya Grand Resort, Thane: Ring In 2022 With New Year Offers Starting At ₹2389 (Including Gala Dinner, Unlimited IMFL, DJ Night & Live Music)
The Reserve Does Not ALlow Illegal Deforestation
Godrej wing started working on this place long back and now owns it privately. This is their way of working for the preservation and conservation of greenery in the city. Interestingly, Pirojsha Godrej, the founder of Godrej, thought of using this massive green ecosystem for constructing an industrial section. But he later changed his mind and decided to preserve the greenery as he believed that a perfect balance of industries and greenery is essential and only to preserve nature. No kind of illegal deforestation is allowed here and the reserve is completely sealed for such cases. If the place is important for schools or researchers, or for any noble needs, the place is open for them. In fact, there is an app running specifically for this area. It works in 11 Indian languages that help in the research processes and increase access to millions with the help of various languages.
Also read: Anand Mahindra Lauds Mumbai's New, World-Class Bus Stops With Exercise Bar And Green Cover
This Massive Green Ecosystem Is A Home To Wildlife
The reserve houses a sanctuary for hundreds of bird species, butterfly species, reptile species, mammals, crabs, prawn species, various fishes, spiders, and much more. In fact, it vanishes off almost 60,000 tonnes of carbon dioxide from the Deonar and Kanjurmarg dumping grounds. Such a massive green ecosystem is a great resource to prevent soil erosion and decreases the risk of cyclones.