Under 140 Characters
Taking social media by storm are coloured burgers. And tell me why would I chose a plain burger if I can have a pink one that matches my bag and shoes?
I mean who wouldn't want to brighten their day with some bright colours on the plate! India is a very colourful country and the food industry is sure extending this charm into the burgers. A number of burgers with a number of hues is a splash of culinary art we're witnessing now.
Here are a few colourful burgers from across the city to brighten up your day. Because who doesn't feel happy looking at colours?
Also Read: Do You Have What It Takes To Eat This 7-Inch Burger In Lower Parel?
1. Purple Burger At Turban Tales, Powai
This Purple Burger is a jamun burger. This burger is made of flavourful jamun sauce that makes the bun-base of the burger appear purple. Head over to Turban Tales and grab on to this Rang Birangi Burger from their monsoon menu for a chill evening! Read more: Turban Tales Introduces A Jamun Infused Menu
How Much: ₹240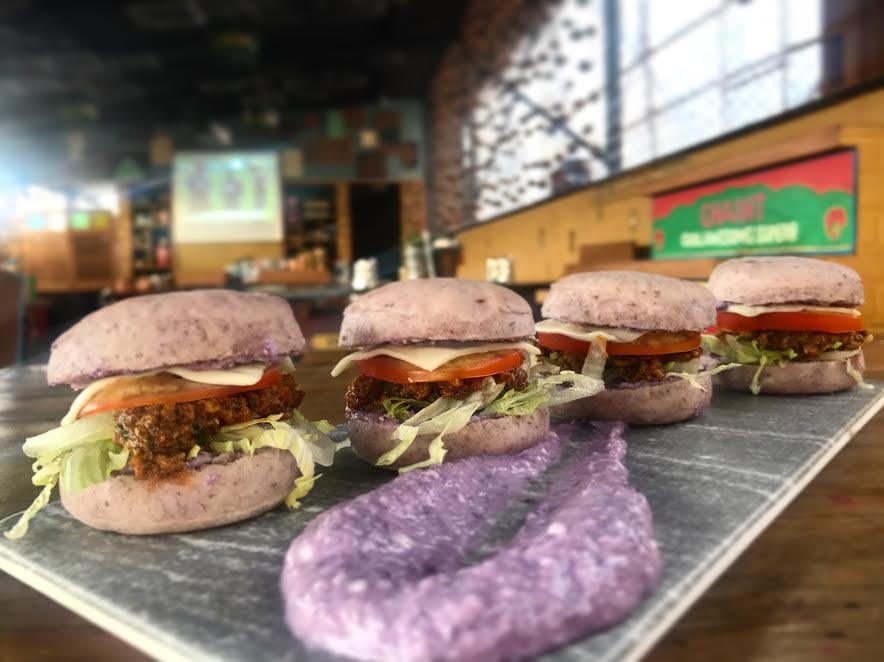 2. Pink & Yellow Li'l Burgerettes at The Little Door, Andheri (W)
The Little Door serves mini buns coated with beetroot extracts and turmeric coconut, which gives the bread its pink and yellow shade. Stuffed with potato and jalapeno patties, they've added a very colorful twist to the normal Burgerettes. Also read: 7 Sunday Brunches In Mumbai To Make It A Fun Day For You
How Much: ₹243
3. Red Burger at Genuine Broaster Chicken, Andheri (W)
Lamb Rogan Josh Burger at Genuine Broaster Chicken in Andheri has red-coloured buns. They get the red colour from beetroot extract and are filled with Kashmiri Rogan Josh gravy and a boneless lamb patty, get their colour from beetroot extracts.
How Much: ₹279
Also read: Six Best Places To Have Desserts In Mumbai
4. Green Burger at Genuine Broaster Chicken, Andheri (W)
In a special curated menu for vegetarians, Genuine Broaster Chicken has a green palak paneer burger. Also, a green coloured burger, doesn't that look so healthy already?
How Much: ₹239
Also read: The 10 Best Cupcake Joints In Mumbai
5. Black Burger at The Rolling Pin, Lower Parel
BBQ Paneer Burger at The Rolling Pin, Lower Parel is a black coloured one. The black buns are filled with paneer and the black hue comes from edible charcoal. Also, after black kebabs and black ice cream, black burgers aren't quite a surprise.
How Much: ₹250
Burger-loveres rejoice! Aren't they just amazing?
LIKE Curly Tales on Facebook | Instagram| Twitter
You can also subscribe to our newsletters