Are you looking for that perfect place for that romantic vacation with your bae? We got you covered. Yes, the Sewara resort will exceed all your expectations of a luxurious yet off-beat staycation. Situated in the Pali Hill district of Rajasthan, it has everything from a private plunge pool overlooking a stunning lake to private luxury cottages. But the highlight of the property is the sight of the beautiful peacocks and Blue Bulls as this resort is on a protective wildlife land. 
Also read: These 6 Desert Camps In Rajasthan Will Bring Your Arabian Nights Fantasy Alive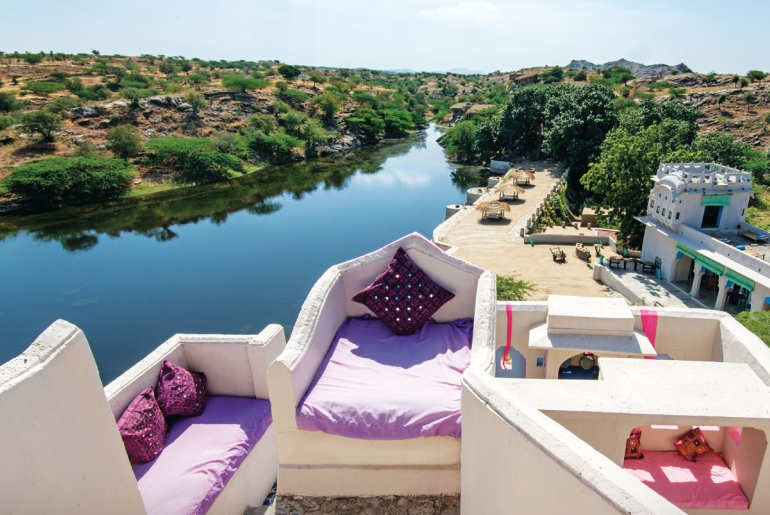 An Eco-Friendly Luxury Resort
This place is Rajasthan's real hidden gem where nature and culture are intertwined into one. Situated in the Pali Hill district of Rajasthan, Lakshman Sagar was once a hunting lodge which has now been transformed into a beautiful luxury resort. It is an eco-friendly resort which is almost entirely self-maintaining—looking for the greenest resort to stay? This could just be the place.  These 5 Places In Rajasthan That Are Seeing A Surge In Tourist Footfalls Due To Lockdown Relaxation.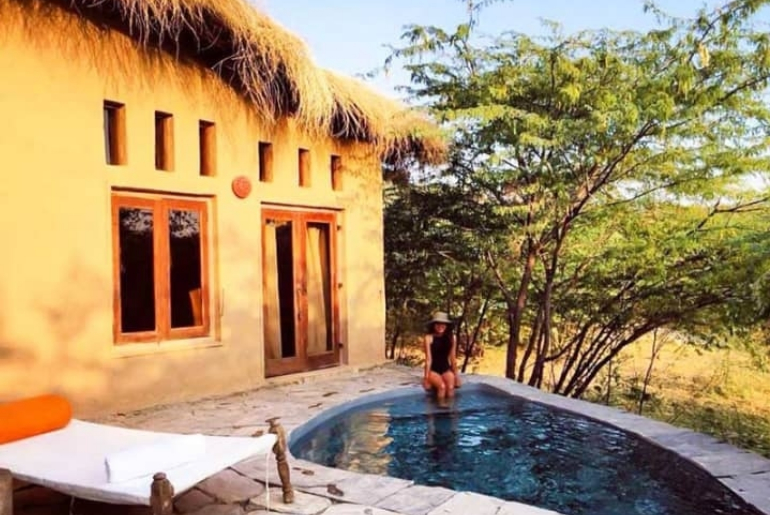 Authentic Activities And Experiences
Just a couple of hours drive from Delhi, stay here with your bae for a fantastic time in the private cottages. Each of these cottages has private pools, but that offer spectacular views of the stunning forest and a lake.For an authentic local experience try activities such as local liquor tasting, nature walks, goat herding, horse training and star gazing. You can also spend your time enjoying kite flying, watching the sunset by the dam or relaxing by the single rock-cut pool for a memorable holiday.  
A Taste Of Rajasthani Culture
From brass vessels to drink water and eat food to Rajasthani puppets and the fireplace resembling a weaver bird's nest, this resort embraces the Rajasthani culture like no other! This resort is the perfect example of an architecture that aims to impact the environment positively.  These 5 Music Festivals In Rajasthan That Will Change Your Perspective About The Desert Land.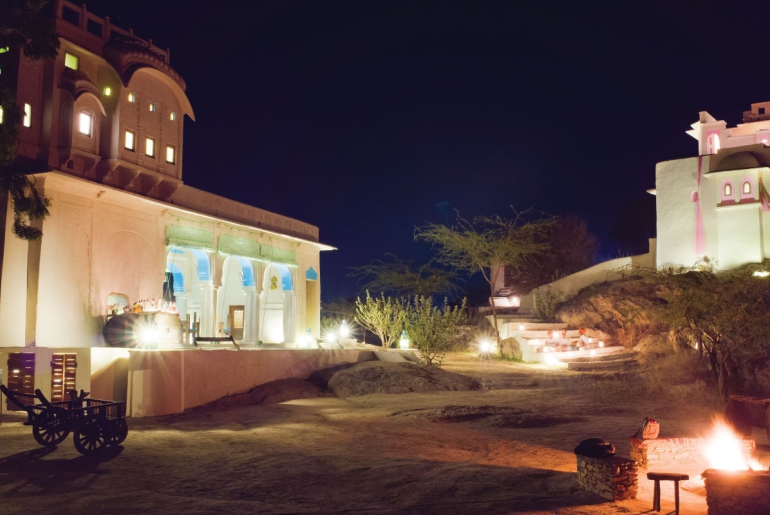 Tariff: ₹ 16,064 Onwards 
Book Your Stay Online Here