Dubai does it again!! The UAE loves world records and we can be proud of the number of records we already boast. And now, there's an addition to this list. If you ever dreamed or dared of exploring an underwater world, here's your chance. The World's deepest pool is now here in Dubai. Deep Dive Dubai, is the stunning new dining venue opened in Nad Al Sheba and its also home to the world's deepest pool. The pool is open to the public five days per week, from Wednesday July 28. Would you dive in?
Also read: 5 Best Brunches With Unlimited Pool Access To Check Out In Dubai
Deep Dive Dubai Features A Sunken City, Underwater Habitats, Underwater Studio & More
Deep Dive Dubai is located in Nad Al Sheba and measures 60.02 metres in length. The pool can hold 14 million litres of water, which is equal to six Olympic-sized swimming pools. Apart from being an new attraction itself, there's yet another striking feature the pool boasts. The pool features a sunken city, complete with abandoned streetscape, apartment, garage, arcade and other interesting features. Well, deep divers are sure to have a time of their life, exploring the underwater world.
The pools spans 1,500-square-metre and is designed to look like a giant oyster. Besides, the pool also has two underwater habitats, 56 underwater cameras covering all corners of the pool and an underwater sound and mood lighting system. The pool pumps in clean water, and the used water is filtered and circulated every six hours. The temperature is maintained at 30°C. And, lastly the pool is also home to a dive shop, gift shop, as well as a variety of meeting, event and conference spaces.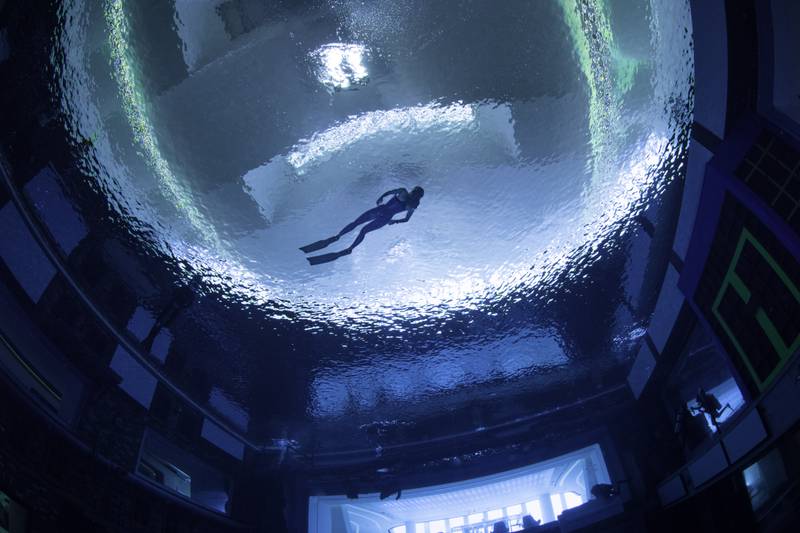 In addition, a restaurant that seats 80 people as well as a hyperbaric chamber (used to treat decompression sickness and other conditions), are expected to launch before the end of the year. As well as, the venue will be home to an underwater film studio, complete with a media editing room and a video wall. Fanc-eh!
What Are The Prices?
The pool is now open to the public five days per week from Wednesday July 28. All customers will be accompanied by an experienced snorkel guide. Besides, you'll also get a swim vest to keep you safe at the surface. Deep Dive Dubai offers experiences and courses across three categories: Discover, Dive and Develop. The courses are open to anyone aged 10 and above, from beginners to professional divers.
Prices start from AED 400 and includes a snorkelling experience for those who aren't keen to don the full scuba suit. Diving experiences are priced at AED 1,200. However, free diving starts from AED 900. If you're a beginner, you can book the 'Discover' diving experience, priced at AED 1,500. Each booking permits one spectator for free, but you can bring up to two extra people, for AED 100 each.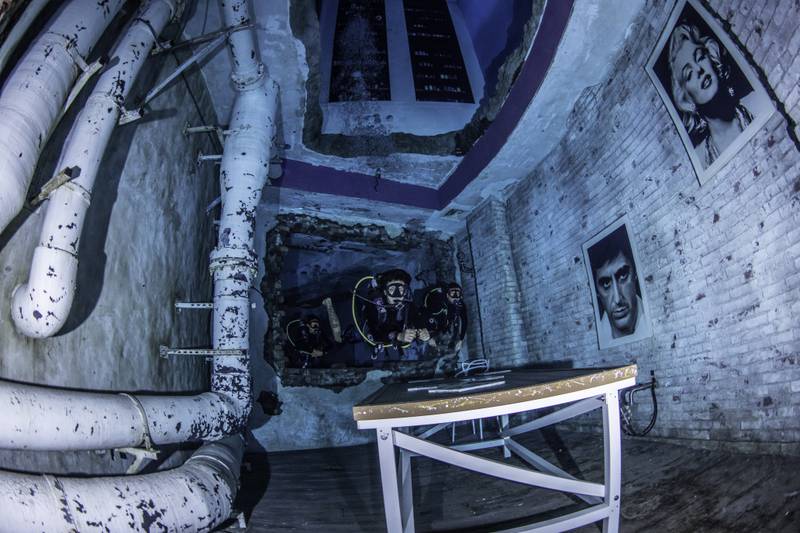 All participants will have a guide and must rent equipment required. Underwater gear, and photo and video equipment will be available for rent, with videos and photos included with Discovery Dives.
Deets
Location: Deep Dive Dubai
Timings: Wednesday to Sunday from 10am-8pm
Cost: Experiences and courses are from AED 800 onwards