As the second wave of COVID-19 is weakening in India, many states within the country have removed the mandate of an RT-PCR COVID negative report for entry. Also, many countries are now permitting international Indian travellers on tourist visas. However, the travellers will have to adhere to safety protocols and restrictions. Here is a list of 6 countries that are allowing passengers from India on tourist visas now:
1. Russia
Russia has opened borders to Indians now, however, several steps have to be followed to travel to the nation now. For entry to Russia,  the traveller will need to have an invitation from a government-mandated tourist agency. The traveller must apply for a tourist visa that is valid for up to 30 days for single entry or double entry. Passengers need to present a negative RT-PCR test report on arrival. Test must be done within 72 hours prior to arrival. Passengers will also have to undergo an on spot test on arrival. Those testing positive will be transferred to a COVID testing facility.
At present, there has a fare hike for flights to Russia from India and also only a few flights are operating. Also, recently Russia has witnessed an increase in cases, so there are chances that they might shut borders to India because of the Delta variant. So, get yourself updated with the latest situation before travelling.
Also Read: Taapsee Pannu Gives Wanderlust Goals From Russia; Stays At Rustic Airbnb In Moscow
2. Turkey
Indian travellers visiting Turkey now will have to undergo a compulsory institutional quarantine of 14 days. After the quarantine period, they will have to undergo a COVID test. If they test negative, they will be permitted to leave the quarantine facility. For Turkey too, the ticket prices are higher than usual now. Turkey Opens Doors To Non-Vaccinated Travellers From India; Mandatory Quarantine For 14 Days
Also Read: This Dog's Reaction To The Hot Air Balloons In Turkey Is Going Viral
3. Egypt
Travellers arriving in Egypt from countries where cases of Delta COVID-19 variants have emerged, including India, will need to undergo a rapid test on arrival. Travellers need to undergo the 15-minute DNA test, called ID NOW, for entry to the country.
4. Maldives
Good news for all those who are missing the beaches and the clear blue waters. The Maldives has announced that it will allow tourists from South Asian countries including India . People travelling to the Maldives from South Asian countries from July 15 need to carry a negative COVID-19 PCR test report before entry to the island nation.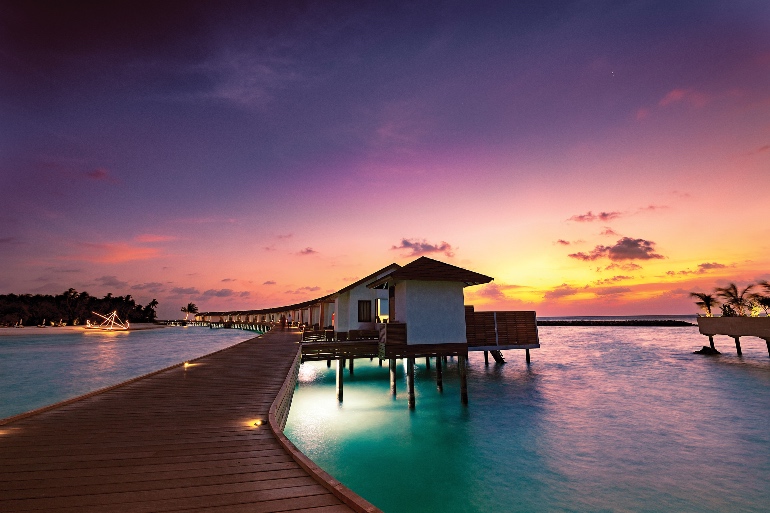 5. Serbia
Passengers travelling to Serbia from India will need to produce a negative COVID-19 report on arrival. The test must be taken 48 hours before the time of departure. Only limited flights are operating to Serbia now from India.
Also Read: This Company Is Offering Fully-Vaccinated Indians A Chance To Travel To The UK & Skip Quarantine
Fully-Vaccinated Indians Can Go On A Beach Holiday To Mauritius From July 15
Starting July 15, fully vaccinated Indian residents can travel to Mauritius. All tourists will be permitted to enter the tropical paradise, provided they have taken both doses of vaccination at least three weeks before arriving in Mauritius. All vaccines authorised by WHO are recognised by Mauritius authorities. These include vaccines for emergency use. Travellers who have received both doses of Pfizer-Biontech, Moderna, Astra-Zeneca, Jansen/Johnson&Johnson, Covishield Sinovac or Sinopharm jabs will be eligible to enter Mauritius.