The lockdown restrictions are gradually getting lifted and many of us have already started making travel plans. But travelling amid the 'new normal' is going to be much different from what it was before. Even the hotels, monuments and other establishments are adhering strictly to the protocols of hygiene and social distancing for welcoming their guests now. If you can't stay cooped up at home anymore and is dying to go on a vacation, here are certain things you need to keep in mind before travelling:
1. Carrying Face Masks, Sanitizers And Gloves
Yes, that's the first thing you should keep in mind. You must wear one mask while starting your trip and keep some extra pieces inside your bag. If you're on a long trip, you might not get an opportunity to wash your masks. During those times, the extra masks will come to help. Also, do carry extra hand sanitizers. Try to opt for the alcohol-based ones, since they are stronger and kill more germs. Apart from that, carry disposable gloves.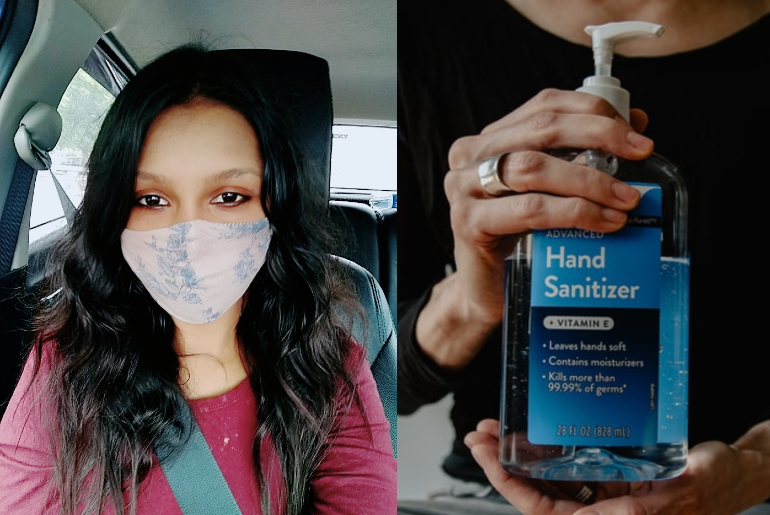 2. Carrying Own Toiletries And A Towel Too
It's best to use your personal towel now, even if you're putting up at a luxury resort with all the amenities. You can keep a personalized shower cap too. Also, carry your own soaps, shampoos, body scrubs, antiseptic solutions, etc. If you're putting up at a hotel, try to use your own toiletries instead of theirs. You might keep a liquid soap with you that can solve dual purposes of bathing and cleaning.
3. Having A Rain Coat Or An Umbrella
You might be wondering how is carrying a raincoat a precautionary measure against COVID-19. Well, an umbrella or a raincoat won't combat the virus spread, but they can save you from the rains. As if you get drenched, you might catch cold and get a fever. And having a fever isn't a good sign at the time of the pandemic.
Also Read: I Went On A Trip To A Secluded Campsite In Pushkar During The Pandemic
4. Avoiding To Touch Surfaces
Wearing gloves often make us feel uncomfortable, especially when the humidity is high. But coronavirus can spread from surfaces. Hence, it's best to avoid touching surfaces highly susceptible to human contact like escalator handles, railings, ATM doors, etc. But practically, it's not always possible to avoid touching surfaces in public places while travelling. And in that case, the disposable gloves can shield you from the virus.
5. Wiping Surfaces With Disinfectant Wipes Before Sitting
Before sitting on airport seats, inside planes, railway coaches, etc. don't forget to wipe the surface with a disinfectant wipe and sanitizer. Discard the tissue immediately after use and sanitize your hands for another time.
6. Using Only Clean Washrooms
Ensure that you use extremely clean washrooms. Also, use a spray sanitizer to disinfect surfaces with which you might come in contact. Clean your hands thoroughly after coming out of the washrooms. It's best to avoid using public washrooms at the time of the pandemic.
Also Read: COVID-19 Essentials You Must Carry To Ensure Safe Travel
7. Carrying A Medkit With Thermometer And Essential Medicines
Make a first-aid kit with necessary medicines, band-aids, crepe bandages, sprain-relief gels, anti-allergens, etc. Also, keep some insect repellants and sting relief solutions. Last but not the least, you must carry a thermometer to monitor your temperature in case you feel uneasy.
8. Carrying Dry Snacks And Ready-To-Make Food Items
Keep packets of biscuits, cakes, chips and other dry food in your bag so that you can satiate your hunger if you can't find a suitable restaurant or dhaba on the way. Also, you can keep Cuppa Maggi packets and ready-to-eat upma and poha in store as many hotels provide electric kettles for hot water. You can simply soak these quick snacks in hot water and they will be ready in minutes. Avoid buying food from stations, airports and roadside. Also, ensure to sanitize your hands before eating.
Also Read: I Visited Humayun's Tomb In Delhi And Was Impressed With The Social Distancing Measures
These are a few things that you need to keep in mind to make your journey safe and socially-distanced. Meanwhile, here's a first-hand air travel experience from Mumbai to Delhi during the COVID-19 outbreak: