The coronavirus pandemic created havoc across the world. With the last two years combating the first and second waves of the pandemic with lockdowns, night curfews and ban in swimming pools, gyms and cinema halls, life reached a standstill. Domestic and international tourism faced major blows and the restaurant industry across the world struggled to stay afloat. Due to the deadly Covid-19 pandemic, Sri Lanka is facing a financial and humanitarian crisis that may lead to the nation doing bankrupt in 2022.
Sri Lanka May Go Bankrupt In 2022 As Covid-19 Creates Havoc
Sri Lanka is currently facing record-high inflation as food prices zoom up and the pandemic-induced disruptions dry up its coffers. The island nation may go bankrupt in 2022 as it needs to repay a humongous $7.3 billion in foreign and domestic loans in the next 12 months. The World Bank also revealed that 500,000 people in the country fell below the poverty line. With the lack of jobs and foreign revenue from tourism, plaguing the nation's revenues this is a matter of concern for the country.
Also Read: 4 Friends Buy 100-Year-Old Mansion In Sri Lankan Jungle & Restore It; Now Rent It For ₹87,000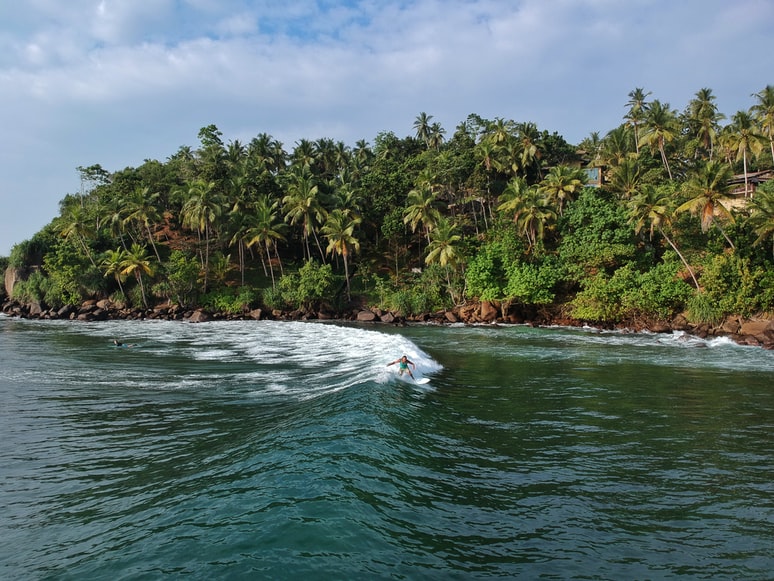 Also Read: I Explored 4 Cities In Sri Lanka Under ₹25k Including Flights, Stay, Meals & More
The Island Nation's Tourism Industry Faces Major Blow
The island nation earns over 10 per cent of its GDP from tourism. But due to the Covid-19 pandemic, over 2,00,000 people from the travel and tourism sectors of Sri Lanka lost their livelihoods. According to The Guardian, inflation in Sri Lanka hit 11.1 per cent leading the government to declare an economic emergency. Essential items were sold at set prices to ease people's issues. Amid this crisis, President Rajapaksa expressed hope to revive the economy but hasn't announced measures yet. Well, we hope Sri Lanka will be able to get back to its former glory. Meanwhile, here are 10 of the best beaches our Chief Editor, Kamiya Jani has visited.