Desserts can make anything better! It doesn't matter if you are hungry or angry or just exhausted, desserts are always the key to every solution. This newly launched dessert shop in Bandra is stealing everyone's heart with its decadent desserts and aesthetic interiors. There is nothing like enough desserts and 'Dessert Therapy' is a maestro in serving the most delectable and mouth-watering menu. The food in this place literally gives you pleasure and delight. Dessert Therapy's extensive dessert menu will make you crave more and satisfy your sweet tooth. Even if you have overeaten to the max, still you will rush to finish the last bite of your plate.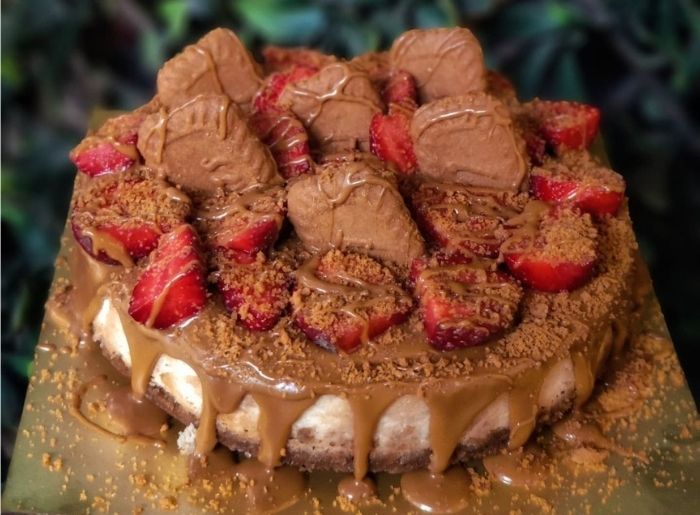 Also read: 5 Places To Enjoy Super Yummy Mango Dishes In Mumbai This Summer
Recommendations From Dessert Therapy:
Lotus Biscoff Strawberries & Cream Pancake
Lotus Biscoff Sundae
Mango Cheesecake
Strawberry Monochrome Slice of the Month
Triple Chocolate Cheesecake
Tiramisu
Pumpkin Spice Cheesecake
Nutella Strawberries & Cream Pancakes
This dessert shop in Bandra serves you the most appetising cheesecakes you have ever tasted. Explore their wide menu of cheesecakes and relish them blissfully.
View this post on Instagram
What Makes The Place So Lively?
Dessert Therapy surely beats other places with its unique dessert menu. In addition to these menus, the place is an altogether vibe and vision in itself. Every nook and cranny of this place seems like a perfect picture from Pinterest. Kudos to the designers and the owners of this place to decorate everything corner with such care and attention to detail. If you love to take pictures, then this instagrammable dessert shop in Bandra is your ultimate place to go. The music running around adds a different vibe to the place, making it more lively.
Also read: Experience A Slice Of Greece At This Resort Near Mumbai With Mediterranean-Styled Villas
View this post on Instagram
Dessert Therapy serves only vegetarian desserts and is also pet-friendly. They have curated menus complementing to match everyone's palette and taste. You should visit here if you want to experience a tiny piece of paradise in the form of lip-smacking desserts.