Your travel experiences are those treasures that help you survive even in adverse situations and also make you smile in the worst situations. To me, travelling is not all about money, it's your will, your quest for the unknown and your thirst to collect a bag full of experiences that you'll cherish all over your life. -Ahana Ghosh
27-year old archaeology student from Kolkata, Ahana had always wanted to witness the Northern Lights. But the budget was her main concern. Ahana, who is pursuing PhD from IIT Gandhinagar, got an opportunity to go to Stockholm University in Sweden for one of her research works in 2019. Coming so close to her dream destination, she did not want to lose the chance of getting a glimpse of the Aurora Borealis. She grabbed the opportunity and went on a solo backpacking trip to Kiruna on the Arctic circle, braving the harsh weather conditions, language barriers, and escaping a near-to-death avalanche experience.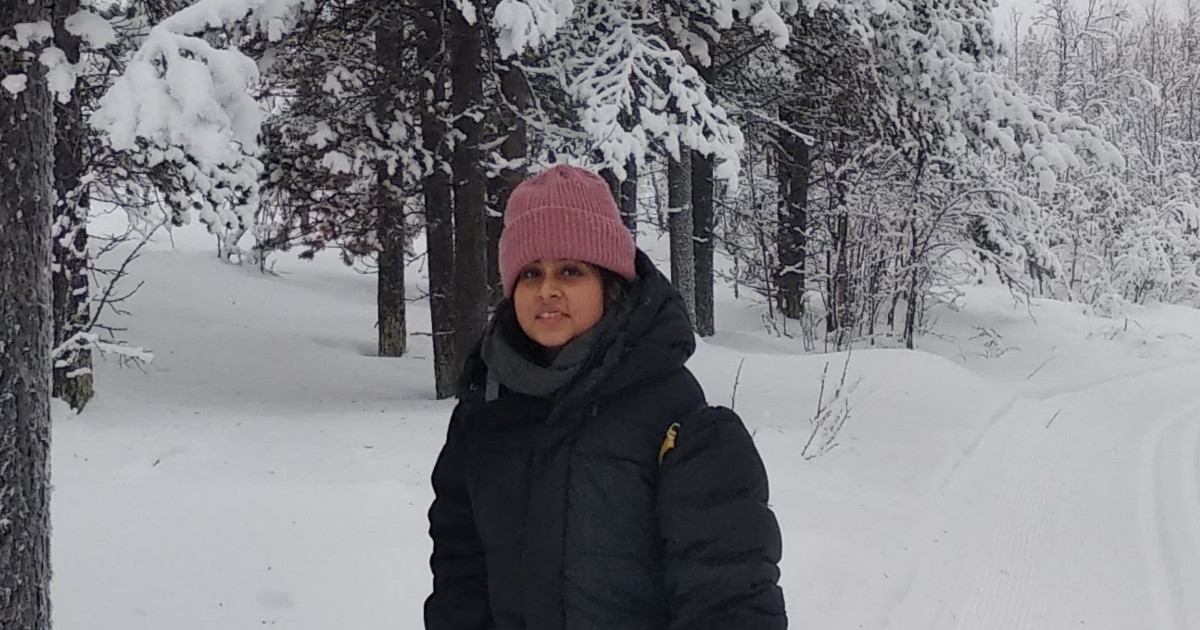 Land of Midnight Sun Covered On A Shoestring Budget
Kiruna is the northernmost town of the Swedish Lapland. Initially, Ahana's professors and fellow research scholars discouraged her from taking the trip. They assumed that it was not possible for an Asian lady to go on a solo trip to Kiruna, citing language barriers and harsh weather conditions. But seeing her strong will, they supported her and arranged suitable winter clothes, boots and dry fruits for her trip. Also, Ahana had just ₹10,000 with her. So, she knew that she had to manage the trip on a shoestring budget. She changed trains, hitchhiked and finally reached her hostel in Kiruna.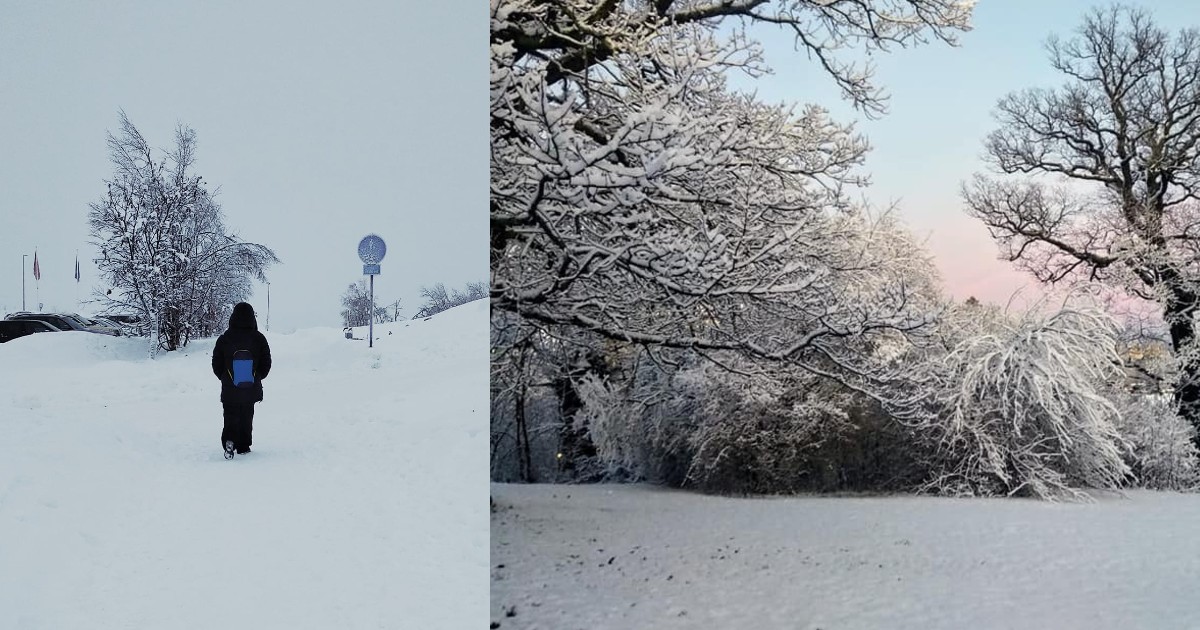 Since language was a major problem here and the GPS was also not working due to poor network connectivity, she did a thorough homework, took paper cuttings of maps with her and with the help of some of her Swedish friends wrote on a paper the Swedish translations of few common questions or lines that she would need to use on her trip.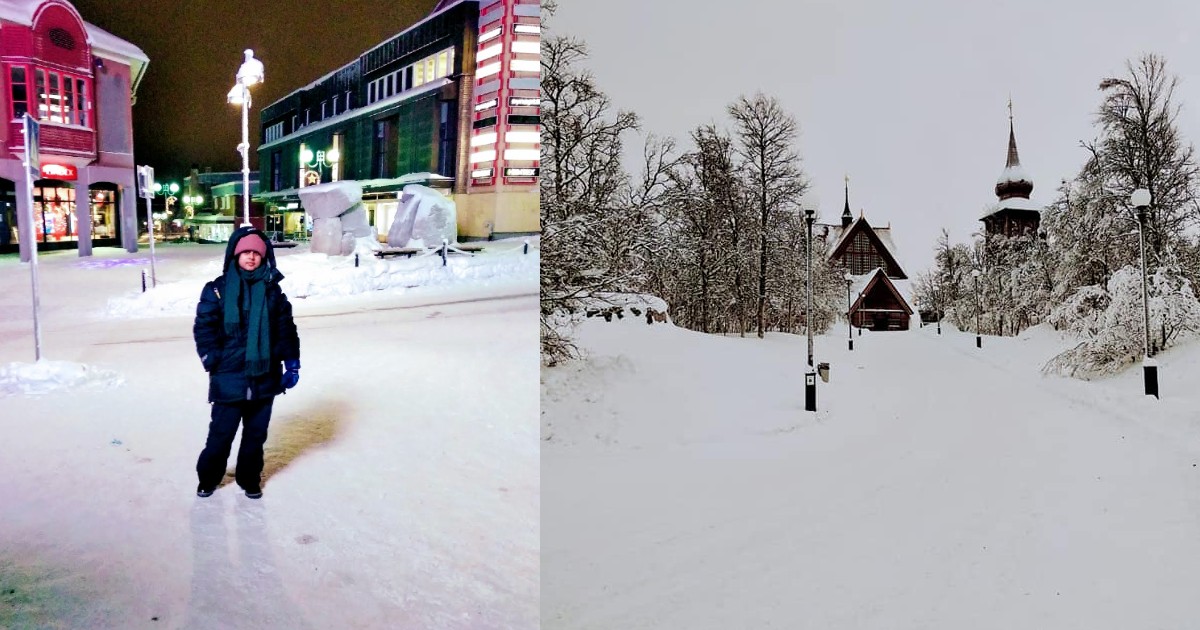 Also Read: We Drove From Kolkata To Spiti Valley & Jumpstarted The Generator Of World's Highest Petrol Pump
Setting Out On A Solo Hike And Meeting With An Avalance
The real adventure began when Ahana reached her hostel in Kiruna. The actual location from where the Northern Lights are visible was around 50 kilometres hike from her hostel. After reaching the hostel, she set out for the hike all alone the very next day, but was caught in an avalanche. Somehow she was saved by a local boy. But this near-to-death experience did not deter her courage. She decided to cover the last leg of the hike on a husky sledge. Chasing The Northern Lights? Here Are The Best Spots In The World That Offer An Amazing View!
The Self-Driven Husky Sledge
Although there are special husky sledges for tourists which mainly comes with a guide and security to help pull the huskies and ensure the safety of the tourists, Ahana was tight on her budget. So, she decided to go for the self-driven husky ride where she bravely controlled six huskies to drag down the sledge in the harsh weather condition with just a guide on board to help her find the route.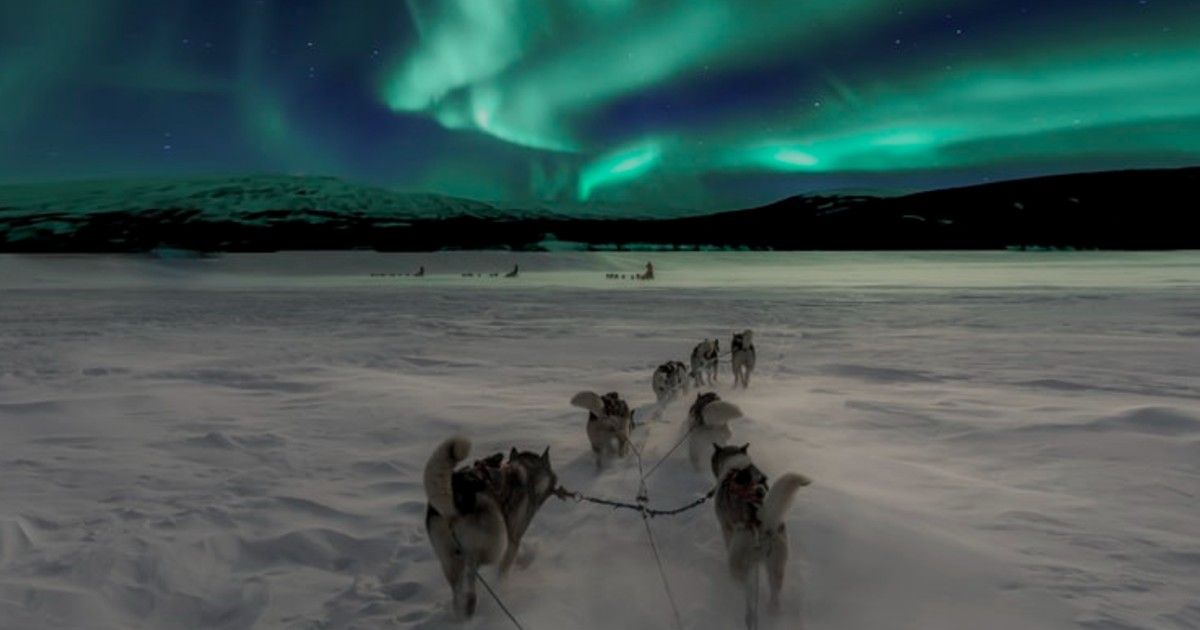 The Northern Lights: A Distant Dream Coming True
All of these adventures seemed worth it when she finally reached the destination and saw the Northern Lights with her own eyes. In an interview with the travel segment of Curly Tales, Ahana said, "I literally broke down at the beautiful sight of the Northern Lights, as I had dreamt of coming here since I was a child." Speaking about solo travel, she added, "The solo travel experiences are one of the best experiences you can have. It will teach you basic lifeskills, understand your limitations and also teach you to survive anything. And where the question comes of safe and unsafe, proper planning, taking proper precautions, a good research of the place you're travelling will help you get over these barriers."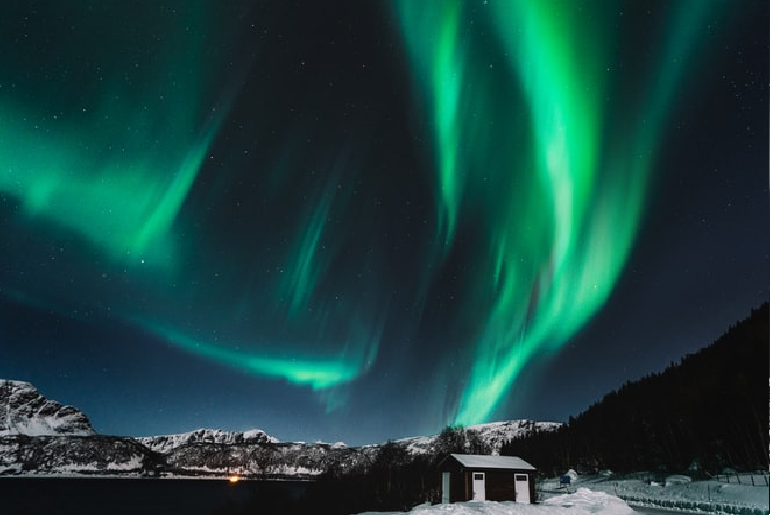 Also Read: I Stayed At This Homestay In Lachung Perched At 12,000 Ft That Isn't Traceable On The Internet
Ahana said that she had support from her family since she has always been very adventurous and had also been on several solo trips in India. Her family knew that she would be able to manage on a solo backpacker trip even on an unknown land and have always supported her.
As told to Chirasree Pal