In the last two months, the temperature in many parts of the country soared very high, thanks to heatwaves. But now, The Indian Meteorological Department (IMD) has announced that the heatwaves now will dwindle up as the monsoon season gears up. So now if you had postponed your plans due to heat you can resume them, but only if Goa is not on your list. Goa is the most favourite destination in India but not right now maybe.
Weather Features Affecting Goa
The probability of light to moderate rain/thundershowers is very high at isolated locations over. In addition, the IMD has warned that thunderstorms accompanied by lightning are very likely at isolated locations over Goa. Coastal conditions are rough with the possibility of lightning from clouds to the ground and the fall of trees and weak structures. In addition, IMD has warned of the possibility of traffic congestion, short-term flooding in urban areas and low-lying areas, disruption of municipal infrastructures like electricity and water, and localised mudslides.
Also Read:  5 Cheapest Indian Destinations To Travel In June Under ₹10,000
Not The Right Place For Beach Vacation
If a sunny beach vacation is on your mind, Goa is certainly not the place right now. With continuous spells of rain, you won't be able to enjoy the sunshine at the beach. At the same time with so many warnings regarding mudslides, thunderstorms, short term flooding, etc. you won't like the happiness of your little vacation being spoilt because of the situations by the weather. So if you have Goa in your mind, skip that for now.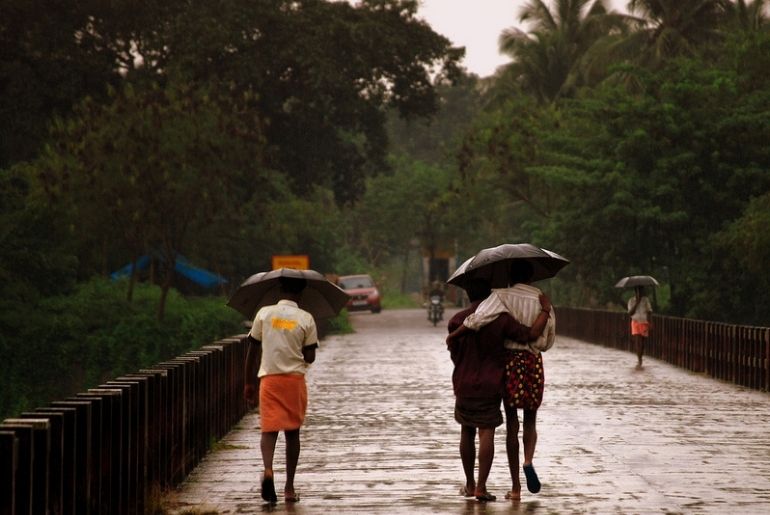 Also Read: Here's How Landslides And Thunderstorms Can Affect Your Travel Right Now!