Everyone dream of travelling and exploring the world and reaching the corners of foreign lands. Well, our country India boasts so much beauty that it can even defeat some of the most spectacular foreign destinations. If Gold Coast is on your mind but out of your budget, then you have come to the right place. Check out the most gorgeous coastal towns in India that you can take a trip to and not burn your pocket.
1. Kochi
Kochi is one of the prettiest coastal towns in the southern part of India. The Gateway of Kerala mesmerises the travellers with its distinct charm of heritage buildings, ancient palaces, forts, museums, and innumerable churches. Kochi is filled with endless beaches and people can even experience adventurous water sports here.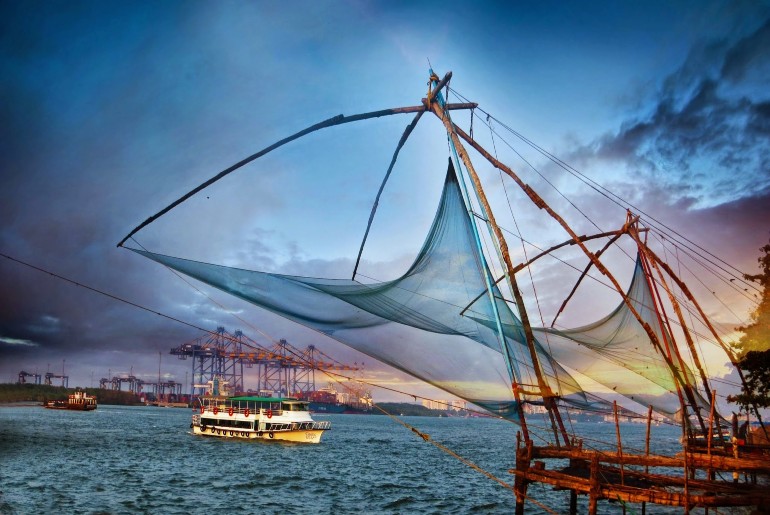 2. Tarkarli
Maharashtra's coastal town Tarkarli is a paradise for adventure aficionados. The small town is very popular for experiencing the thrill of water sports. Visitors can try out scuba diving, water skiing, parasailing, and even snorkeling. Tarkarli is in close proximity to various touristy destinations like the Sindudhurg fort.
3. Kanyakumari
Tamil Nadu's most magnificent place Kanyakumari is one of the prettiest coastal towns in entire India. Kanyakumari is a very popular tourist destination in the southern part of India and is rich in culture and heritage. There is so much to explore in Kanyakumari but the most stunning location to witness is the meeting point of the Indian Ocean, the Bay of Bengal, and the Arabian Sea.
Also read: IRCTC Launches 5-Day Tour Covering Kanyakumari, Rameswaram & Madurai At Just ₹9250
4. Gokarna
Nowadays many travellers choose Gokarna over Goa and there are endless reasons for the decision. Gokarna is simply magnificent with beaches surrounded by palm trees and a fantastic atmosphere just like Goa. Gokarna is home to many ancient temples and some of the most stunning beaches. A trip to Gokarna is like taking a trip to a tropical paradise of sand, sun, and beaches.
View this post on Instagram
Also read: 5 Reasons Why You Must Ditch Goa And Visit Gokarna Instead 
5. Diu
Diu is such a place that should be on everyone's travel list not only for the white sand beaches but also for the history behind it. The scenic place boasts historical buildings, museums, churches, basilicas, and splendid beaches that will make your vacation completely worth it.