After launching a bullet train that saves people during an earthquake, Japan has now come up with toilets that also double as a tourist attraction. The Japanese are known for all their hi-tech bathrooms. From a toilet museum to a first-of-its-kind doggie toilet area, Japan's bathrooms have always been a step ahead. And the latest addition to this is a transparent bathroom. Yes, you read it right! Tokyo's lively Shibuya district now has transparent toilets, set to change the way people think about public bathrooms.
How Does It Work?
Well, if you think this one's going to be out in the public, you might be wrong. When occupied, the washroom is fully visible from outside, with colorful tinted doors. However, once you step inside and latch the door, the washroom becomes opaque. Architect Shigeru Ban in a statement said: "There are two things we worry about when entering a public restroom, especially those located at a park. The first is cleanliness, and the second is whether anyone is inside."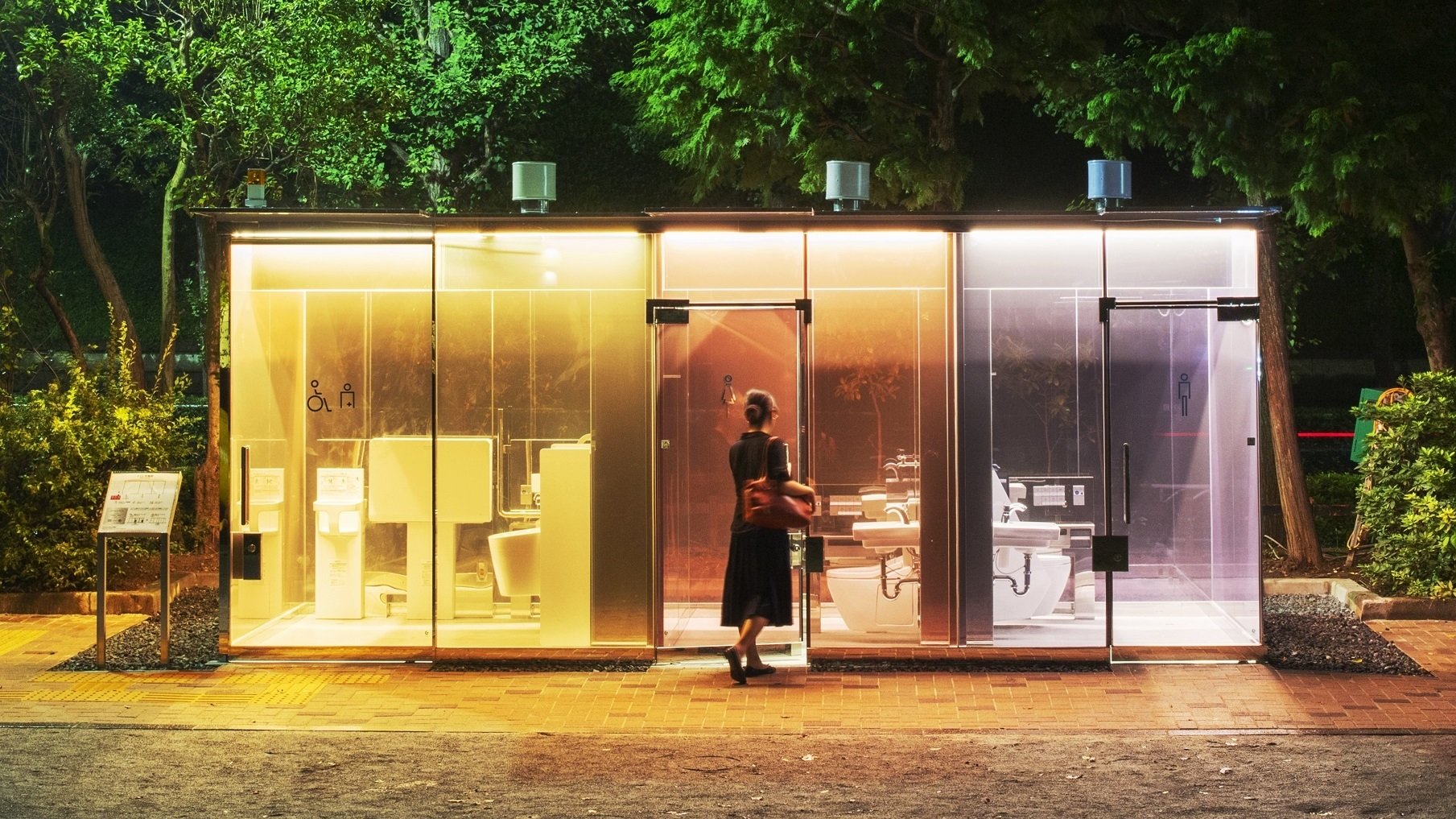 Transparent walls are perfect to address both issues. As soon as a guest enters the powder room, the room's wall becomes powdery pastel shade and is no longer transparent. The outer walls become opaque when the door is locked, allowing people to check before entering.
At night, the facility adds more glam to the park, as the lights up the park like a beautiful lantern. Over 17 public toilets are being re-designed in Shibuya- one of Tokyo's biggest shopping and entertainment hubs. Meanwhile, Three Keralites To Cycle 10,000 km Across 7 Countries For 230 Days From Kerala To Tokyo.
Japan Asks Theme Park Visitors To Avoid Screaming On Roller Coasters
Theme parks in Japan are proposing the idea of asking people to stop screaming when on a rollercoaster. Shouting, hooting, and cheering in theme parks is banned along with a set of other protocols.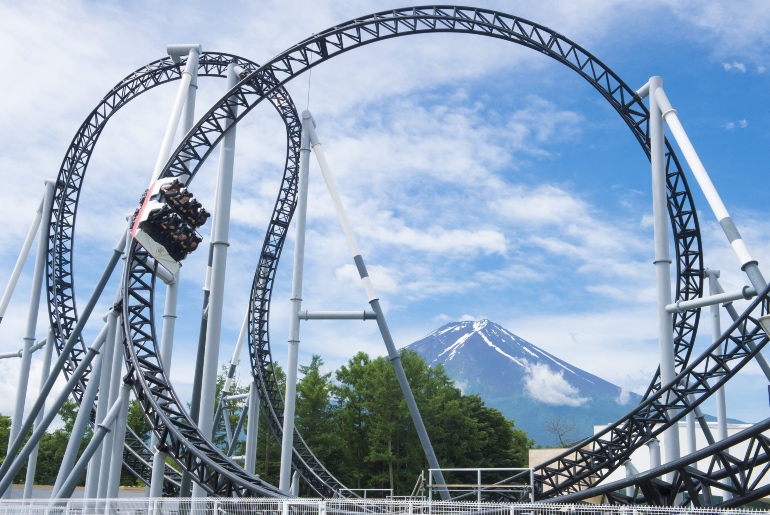 Japan is home to some world famous theme parks including Tokyo Disneyland, DisneySea, and Universal Studios Japan. The idea behind the new rule is pretty simple and logical. Screaming causes droplets to transfer one person to another, thereby increasing the risk of infection. Besides, some park employees cannot wear facemasks at all times, due to their nature of work. This will in turn put them on a high-risk zone.
Apart from no-screaming, authorities have also amped up sanitation, and are encouraging face masks, temperature checks, and social distancing. In addition, conversations between people are said to kept minimal, with the increased use of hand and eye gestures. On that note, here's how an aquarium in Tokyo helped eels to overcome anxiety due to isolation.