Social media is a boon. Only a few days back, we saw how netizens came in support of an elderly couple in South Delhi who were struggling to make their ends meet with a small Dhaba. After Baba Da Dhaba, many street vendors found support on social media. And now the social media helped a transwoman running a biryani business. Struggling to keep things afloat during the pandemic, Sajana Shaji, a transwoman in Kerala, started her own roadside biryani business. But soon, she started facing harassment from the nearby shopkeepers. She then took to Facebook to share this ordeal and, everybody from Malayali celebrities, to the state's health minister came to her rescue.
Also read: Explore The Backwaters Of Kerala Once Again On Luxurious High-Speed AC Boats
The Nearby Shopkeepers Harassed Her
Shaji posted a four-minute live video on Facebook where she is found in tears describing how she decided to start a street stall to sell biryani and then harassed by the locals. She received a lot of support after she posted the video seeking help. A person who would sell packed biryani and meals for a living and meals for a living is now all set to open her own eatery because of the outpouring of support.
The Shopkeepers Turned Down Her Customers
Last week Shaji posted a video showing how her packed food went to waste and nobody bought it. The neighboring shopkeepers not only harassed her but also turned away her customers saying that her food is low quality. She also said in the video that some of them beat her up. She got emotional, saying that even the police did not help her. Transwoman Bharathi Kannamma, Election Candidate In Madurai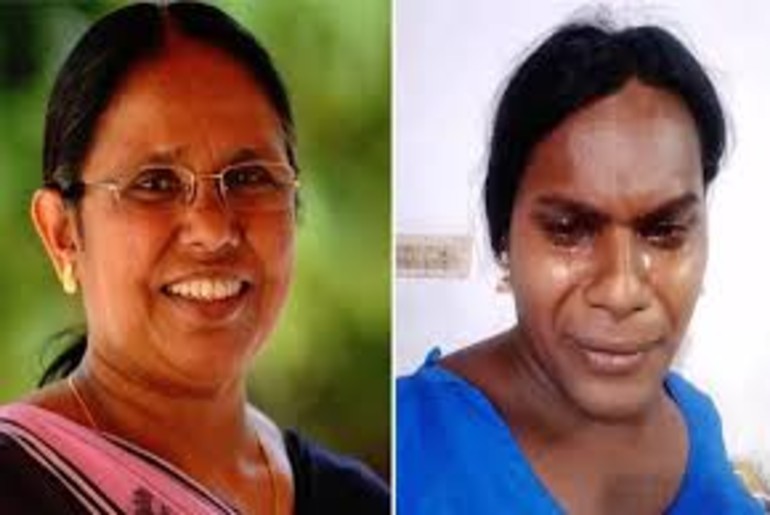 Actors & Celebrities Offered  Financial Aid
Malayalam actor Jayasurya offered to support her in starting her restaurant. Another Malappuram-based has come forward and offered to build a home for her. Actor Santosh Keezhattoor also joined her to sell biryani to support her in the initiative. She is now on the hunt for a location in Kochi, and she is confident that she will find something soon. She is overwhelmed by all the love and support that she received. Kerala To Convert 500 Old Buses Into Mobile Food Trucks Selling Delicacies.
However, after the post went viral, Kerala Health Minister KK Shailaja offered help and financial assistance. Many celebrities also shared her video.