If you're planning to travel by the 701-km Mumbai to Nagpur expressway, be ready to pay a toll of ₹1,212 for your one-way trip. The upcoming highway constructed by The Maharashtra State Road Development Corporation (MSRDC) will be the country's longest access-controlled expressway. The MSRDC is processing the toll amount.  Did you know that the Mumbai-Nagpur Highway required about a lakh trees to be cut? In a country, already combatting heavy loss of the natural environment, this news came as more than just a blow.
Mumbai-Nagpur Super Communication Highway
The Mumbai-Nagpur Super Communication Highway is going to be spread over 701 km. It will cross Buldhana, Amravati and Washim district, cutting across not one but two wildlife sanctuaries, namely, Karanja Sohal and Katepurna with a large population of the endangered Blackbuck deers. This stretch would be of about 10 kms.
Also Read: Japan Has A Building With A Highway Passing Through It!
What's More?
It is to be noted that no future plan can fight the immediate loss of habitat and grave damage to nature for it would take years and years for these newly planted trees to grow and replace the ones that are to be felled. Do you think there is a solution out there? Or is yet another highway in our country more important than the immense loss of environment and all the creatures who call the trees, the forests, their home?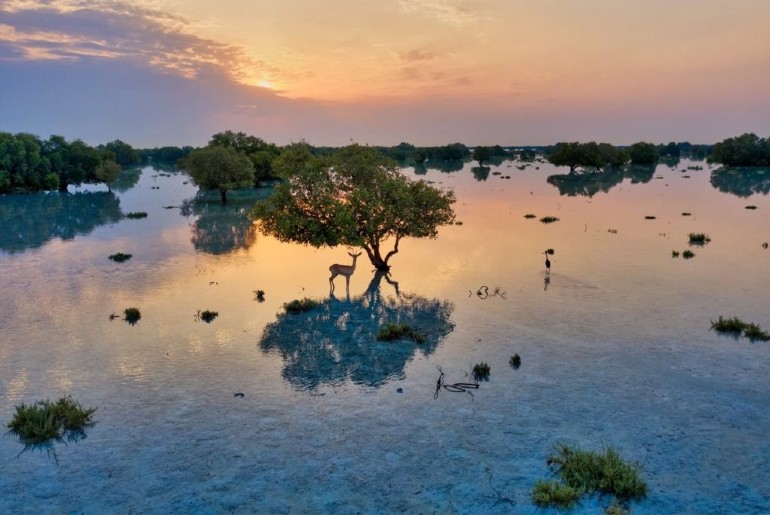 Also Read: This Is The Longest & The Most Dangerous Highway In The World