The UAE has now started issuing tourist visas, welcoming tourists from across the world. The country has reopened for tourists after four months and clearly, there is a massive soar in the airfares. As of now, all categories of visa holders can enter the UAE. This has led to a 100% increase in flight fares. Ticket prices, especially from India have doubled ever since the UAE announced the resumption of tourist visas. Besides, Dubai-bound travelers DO NOT need to show proof of vaccination, as per recent updates from airlines.
Also read: UAE Reopens For Vaccinated Tourists From India After 4 Months: All The Rules You Must Know
One-Way Tickets From Kerala Cost AED 1000- AED 2400
Airfares and hotel accommodations especially to Dubai have witnessed a steady increase, ever since tourist visas were brought back. Flight fares from India, Pakistan, Sri Lanka, and Nepal have gone up by at least 100 per cent. There is also a high demand for from Bangladesh.
As for ticket prices from India, the highest comes from Kerala, followed by Mumbai and Delhi. One-way tickets from Kerala to Dubai are priced at AED 1000 to AED 2400, depending on the airline preferred. The rates are as per travel on 3 September.
Besides, as per a report in Khaleej Times, a few airlines are also offering special fares to passengers. For instance, Go Air is selling tickets from Kochi and Kannur at AED 750 to AED 800. After Kerala, the highest flight fares come from Mumbai and Delhi. There is a high demand from Pakistan, Karachi, Lahore and Islamabad, especially after the rapid test problem has been resolved.
Travel agents in the UAE have received more than 2000 messages on social media, ever since the country announced resumption of tourist visas.
What Are The Rules For UAE Residents Travelling To Dubai Via FlyDubai & Emirates?
Flydubai passengers who are UAE resident visa holders must take prior approval from Federal Authority for Identity and Citizenship (ICA) or an approval from the General Directorate of Residency and Foreigners Affairs to return to the UAE.
In addition passengers must also present a covid negative report upon arrival in Dubai. The test must have the QR code mentioned in English or in Arabic and must be taken 48 hours prior to departure.
All passengers must undergo yet another rapid PCR at the airport, test six hours before departure. The test report must have the QR code. Lastly, all travellers must take another COVID‑19 PCR test on arrival in Dubai.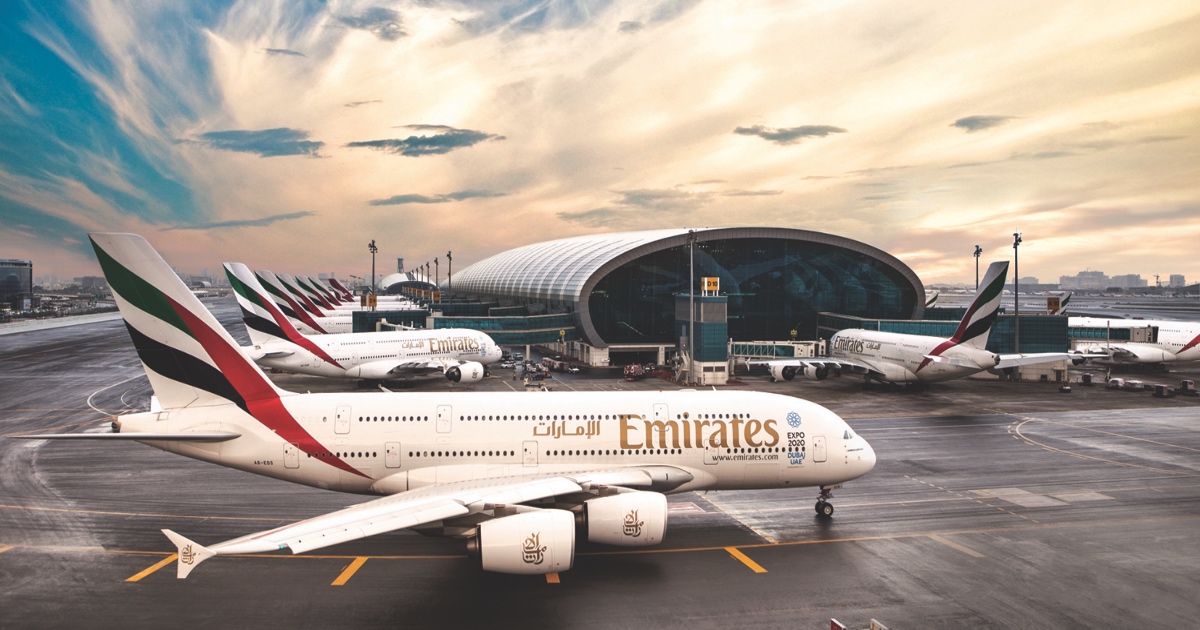 Also read: UAE To Start Issuing Tourist Visas For Vaccinated People From All Countries
What Are The Rules For Tourists Travelling To The UAE Via Flydubai & Emirates?
Fully vaccinated tourists travelling by both Flydubai or Emirates must upload their vaccination certificates through the ICA platform or Al Hosn App. Passengers must also submit a valid Covid PCR test report taken 48 hours before departure. Only COVID‑19 PCR test reports from certified labs that issue a QR code linked to the original report will be accepted.
In addition, passengers must complete a COVID‑19 PCR rapid test at the departure airport before the departure of their flight. The Rapid PCR test can be conducted within 6 hours prior to departure. (Rapid antigen test will not be accepted). Lastly, all tourists must take another COVID‑19 PCR test on arrival in Dubai.
However, tourists travelling to the UAE via Emirates DO NOT require GDRFA or ICA approval.
Also read: Remote Working To Multi-Entry Tourist Visa: List Of All The New UAE Visa Options You Must Be Aware Of
Who Is Exempt From Taking The PCR Test?
UAE Nationals need not take a PCR test prior to departure, regardless of where they are travelling from. However, a test will be conducted upon arrival in DXB. Besides, inbound passengers who are accompanied by a first-degree relatives of a UAE national, domestic workers accompanied by a UAE national sponsor are also exempt from the test.