After a long tiring day, who wouldn't want a little pampering? We know a way- desserts! So before you think of yourself as a dessert connoisseur, check out these 5 unique desserts in Bangalore that we're sure you will love to explore.
1. Dondurama at The Marash
Dondurama is a Turkish ice cream dessert prepared from ingredients like whipped cream, sugar and salep, mastic. It originates from the region of Maras in Turkey. This ice cream is not only known for its refreshing, creamy taste but also for its unique experience. The ice cream server plays tricks on you while serving the ice cream using a quick sleight of hand. Visit The Marash in Koramangala and try this unique dessert in Bangalore. They have amazing flavours like Roasted Almonds and Sada, which you must try.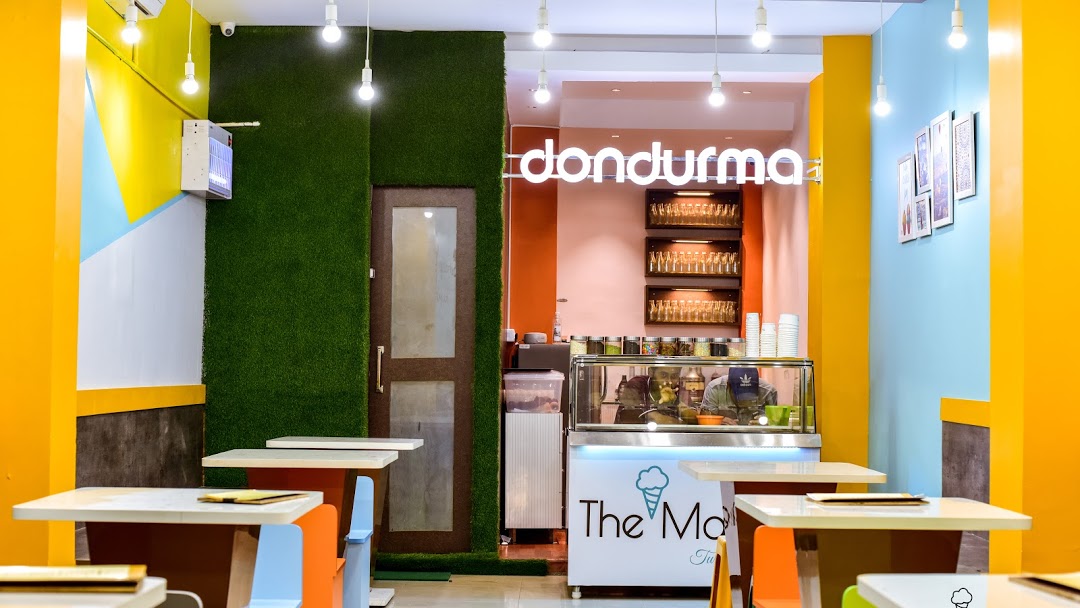 Address: Shop 88, Jyoti Nivas College Road, Kormangala 5th Block, Bangalore
Also Read: Get Authentic Japanese Desserts At This Japanese Eatery In Bengaluru
2. Hungarian Chimney Cake At Kurtoskalacs
When it comes to unique desserts in Bangalore, you sink your teeth into the Hungarian Chimney Cake, Kurtoskalacs. This dessert is made from sweet, yeast dough then wrapped around a cone-shaped baking spit. It is then roasted over charcoal and basted with melted butter. Now that you know how unique this Hungarian dessert is, you must head to Kurtoskalacs in Koramangala to relish this yourself. Order the signature Cinnamon Sugar Chimney cake with a side of Apple Cinnamon Dip, we're sure you will come back for more.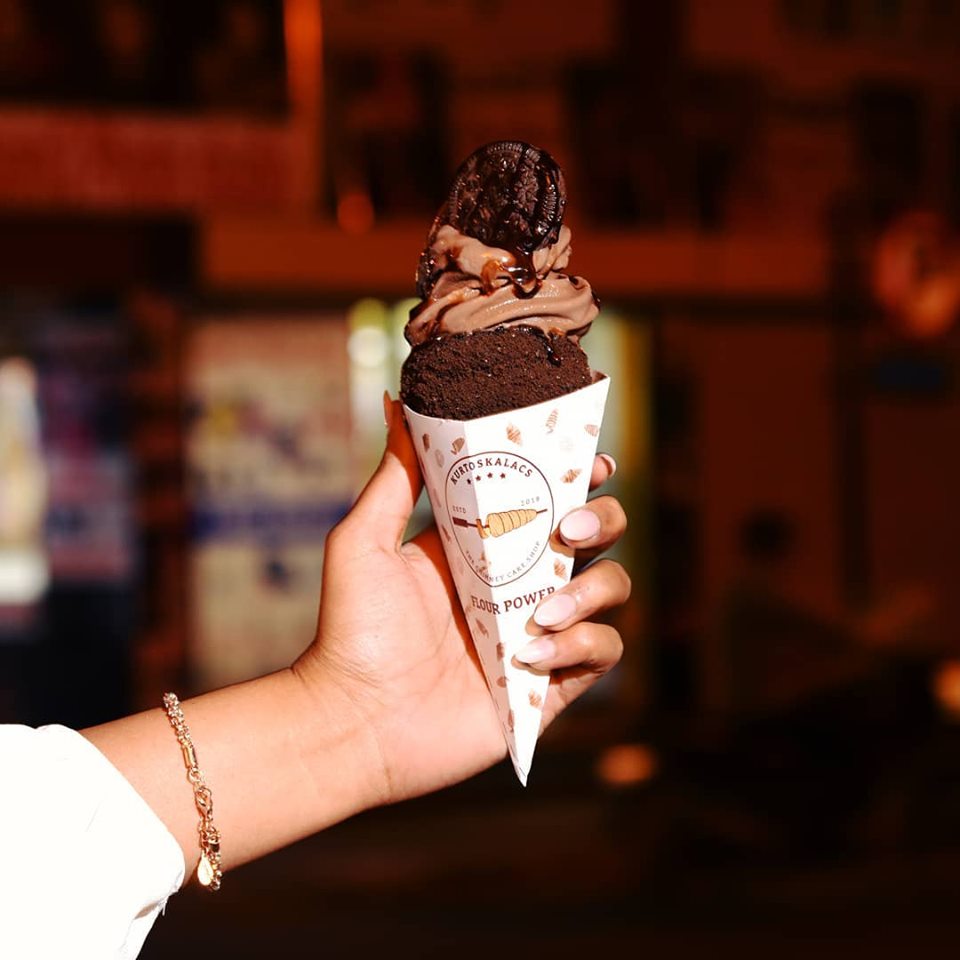 Address: 130, 17th H Main Road, Koramangala 5th Block, Bangalore
3. Cotton Candy Burrito At Candy Cloud Factory
We all remember Cotton Candy from our childhood and how much we loved eating them! Cotton Candy Burrito is one of the unique desserts in Bangalore, that is inspired by a distant Canadian sensation and popularised all over the world. You must visit the Instagrammable dessert place, the Candy Cloud Factory in Koramangala to gorge on amazing Cotton Candy Burrito here. This unique burrito is loaded with ice creams, marshmallows, candy sprinkles and all things goodness. When you're here try the other cotton candy themed treats like the Cotton Candy Affogato and Unicorn Freak Shake. 
Address: 88, Jyoti Nivas, College Road, Koramangala 5th Block, Bangalore
Also Read: Say Hello To Bengaluru's First Cotton Candy Burrito Cafe
4. Thanda Paan Ice Cream At Stoner Koramangala
Who didn't love Amitabh Bachchan enjoying paan and singing to 'Khaiyke Paan Banaraswala'? So if you love munching on sweet paan at the stalls and just having a great time with your family then do try the Thanda Paan Ice cream which is one of the unique desserts in Bangalore that you must try. Head to the Stoner Ice-Creams In Bangalore to try out this refreshing Thanda Paan Ice Cream. The ice cream has a strong flavour of paan leaves and paan supari which is sure to give your taste buds a tingling sensation. 
Address: Elite Building Ground Floor, Industrial Layout, Jyoti Niwas College Road, Koramangala 5th Block, Bangalore
Also Read:Try These 5 Avatars Of Paan Desserts In Pune
5. Rum Chocolate Fondant At SodaBottleOpenerWala
Liquor Dessert Lovers! Here's a treat for you. Visit Soda Bottle Openerwala and try the Rum Chocolate Fondant here. The experience of preparing this boozy dessert is as unique as the flavours itself. The gooey chocolate fondant is drizzled with oodles of rum and then set ablaze in front of you. Once your done enjoying this little show dig into this piping hot chocolatey dessert with a strong taste of rum. Rum Chocolate Fondant is one of the unique desserts in Bangalore that must be on your gorging list. Chocolate and booze what more does one want? 
Address: 25/4, Opposite Harley Davidson Showroom, Lavelle Road, Bangalore
Now that we've given you our list of unique desserts in Bangalore, have you started ticking these off your list already?