Getting stranded in an unknown country can be the worst thing that can happen to anyone during a pandemic. Since the onset of the pandemic, we have heard many stories of people being stuck outside their countries. A Utah couple stranded in India is facing their worst nightmare as they are stranded in what is right now the epicenter of the world's worst COVID-19 outbreak, India. As they wait for a stamp on their visa, they explain the scary scenario in Delhi, which has gone from bad to worse in the past few weeks.
Utah Couple Stranded In Delhi Shares The Horrors Of COVID-Hit India
As reported by KSL-TV, Eric and Norvina Shearer are now stuck in their place in New Delhi. As the second wave blind-sighted India, it has crippled the couple's efforts to get to America. The COVID scene in India exploded almost overnight and thousands lost their lives in just 24 hours. The death till in India has been on the rise since April mid. With the international flight bans, the couple could not find a way out of India.
No RT-PCR Tests For Travel As Labs Are Overwhelmed
The couple shared the horrors of being in Delhi right now. They shared they would need a negative test report to fly out of India. They stressed how difficult it was to get a negative test result when testing was also impossible in the already overwhelmed labs and clinics.
Also read: This Couple Got Stuck In Bali For 3 Months During Lockdown & Here's How They Survived
Smoke Of Burning Bodies Visible Throughout Delhi
The couple further shared that they have seen the horrors of COVID deaths in Delhi. The smoke of burning bodies was visible throughout the city and that they were burning every COVID victim irrespective of their religion. They elaborated that Delhi is full of chaos right now and there are lots of people on the streets trying to save themselves and their families.
Also read: Couple Gets Stranded In Maldives On An Unending Honeymoon, Thanks To COVID-19
India Ignored The Warnings About A Second Wave
Eric from Utah moved to India in 2018 to marry his love Norvina but the couple was separated in 2020 when borders shut down. Eric temporarily moved to the US and finally returned to India in April 2021 only to witness the horror show. The couple further enunciated that the complete lockdown helped keep the first wave in check but with the reducing number of cases, India slipped into a false sense of security, ignoring warnings about a second wave.
#India: We encourage U.S. citizens who wish to depart India to take advantage of available commercial flights. Airlines continue to operate dozens of direct flights/week to the US. Additional flights remain via transfers in Paris, Frankfurt, and Doha. https://t.co/j52q7YskkV pic.twitter.com/V1GWyNOvzB

— Travel – State Dept (@TravelGov) May 1, 2021
No Beds In ICU's & Hospitals In Delhi
The couple said that their family hasn't been immune and that their aunt is on a waiting list to be admitted into an ICU unit. One of the hospitals told them that they were not going to get a bed until someone else dies. While they stay minutes away from getting Norvina's visa signed for America, with the Indian health ministry warning about a third wave, they're not sure when that will happen.
Also read: Stranded Australians In India Can Finally Go Back Home As Australia Resumes Repatriation Flights From May 15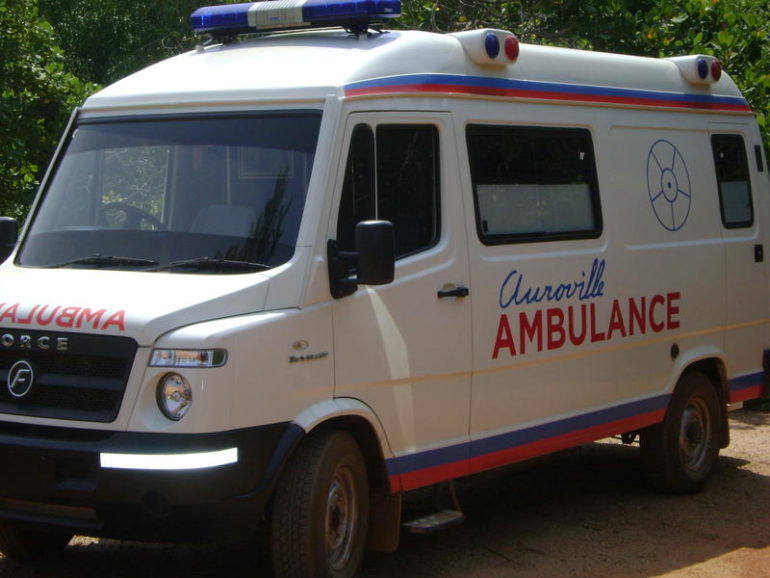 The couple hopes that they get some international help at this point. They're hoping someone can get them an interview for their visa.