With Valentine's Day just around the corner, if you're scratching your head wondering what to gift your bae, then we've got you covered. Forget the customary bouquet, the usual box of chocolates or cliche candlelight dinner, it's time to think out of the box, especially if they are foodies. After all the way to anyone's heart has to be through their stomach. So, here are 5 Valentine's Day surprises you can gift your foodie bae this season of love.
1. The Valentine's Week Package From Outbox
Surprise planners, Outbox from Shark Tank India have the perfect gifting solution to your Valentine's Day queries. Outbox's Valentine's Week Package ensures you don't just have a surprise gift for 14th February, but for the entire week, leading up to the big day. The Valentine's Week Package includes beautifully curated gifts like a Zara perfume for Rose Day, heart-shaped roses for Propose Day, chocolate-covered strawberries for Chocolate Day, an assorted basket of teddy bears for Teddy Day, fortune cookies for Promise Day, hot chocolate and marshmallow for Hug Day and chocolate pinata dessert for Kiss Day.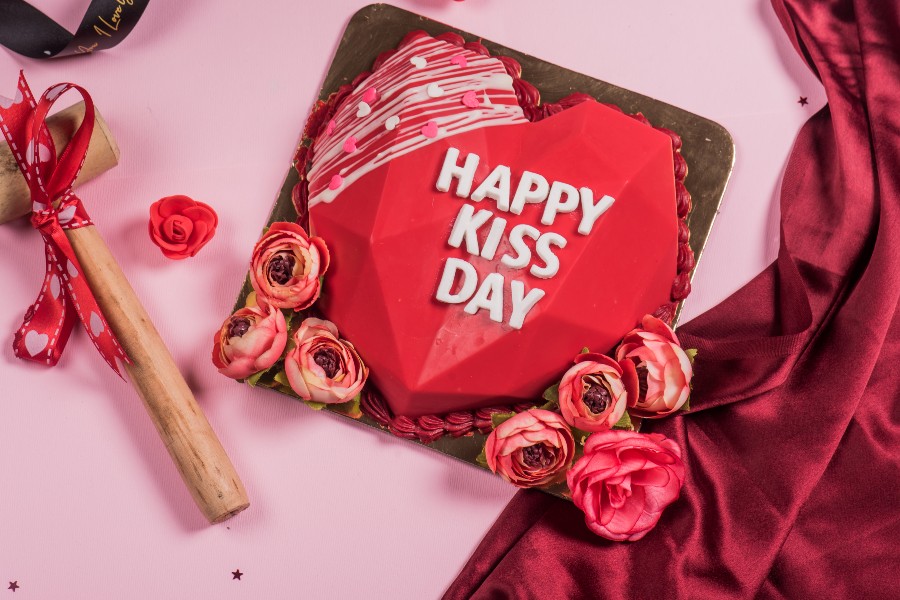 Also Read: 6 Romantic Experiences To Gift A Foodie & Floor Them With Taste This Valentine's Day
2. Heart-Shaped Pizza From Francesco's Pizzeria
You truly love your beloved if you're willing to let them have the last slice of pizza. Isn't that true? Well, Mumbaikars and Delhiites, Francesco's Pizza is giving you an opportunity to take your bae on a romantic pizza date for Valentine's Day. Gorge on a heart-shaped artisanal pizza, prepared with hand-rolled dough and high-quality ingredients like theme-flavoured mushrooms and heirloom tomatoes. Let the goodness of a cheesy pizza, fill your hearts with warmth and love.
Also Read: I Devoured Freshly Baked Scones & High Tea At This Flower Themed Cafe In Chennai
3.  Valentine's Day Special Dessert Menu From Donna Deli
Donna Deli transports you from the coast of Mumbai all the way to the streets of the most romantic city on earth, Paris. Visit this cute cafe in Bandra with your Valentine and tuck into their special Valentine menu that oozes romance and charm. Your foodie bae will swoon with dishes like the Red Velvet French Toast, Strawberry and Cream Taco Pancake and Rose Tres Leches. What can be better than celebrating Valentine's Day with a table filled with beautiful looking and delicious tasting food?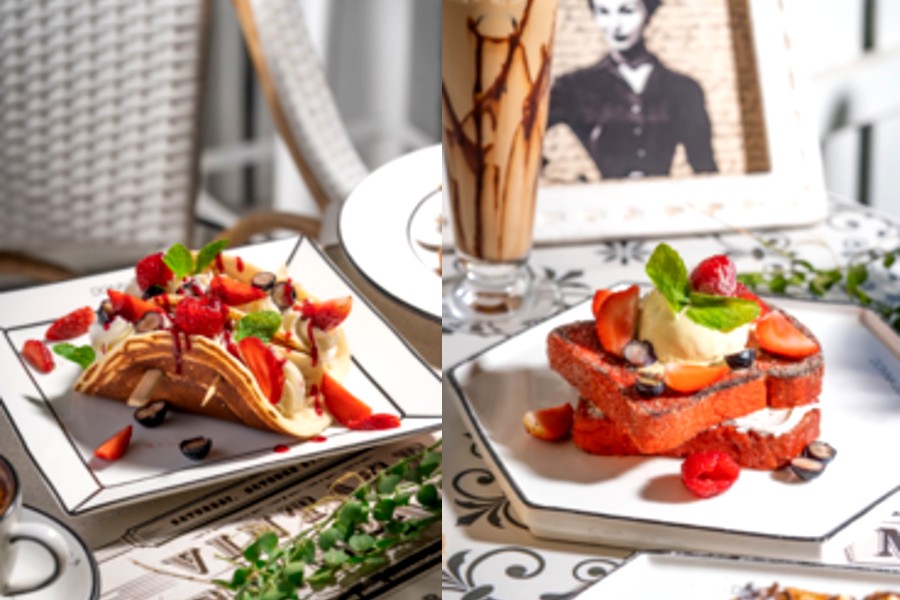 Also Read: 6 Most Romantic Restaurants In Bangalore For The Perfect Date Night
4. Wine Bottle Engraved With Beloved's Name From Mansionz by Living Liquidz
Mumbai's swankiest liquor boutique, Mansionz by Living Liquidz ensures you celebrate Valentine's Day with high spirits. Gift your Valentine, a bottle of their favourite liquor, with their name engraved. This can be an exquisite bottle of wine, whiskey or any other poison of their choice. Other gifting options at Mansionz by Living Liquidz includes a wine and cheese platter or a spirit bottle decorated with flowers. Cheers!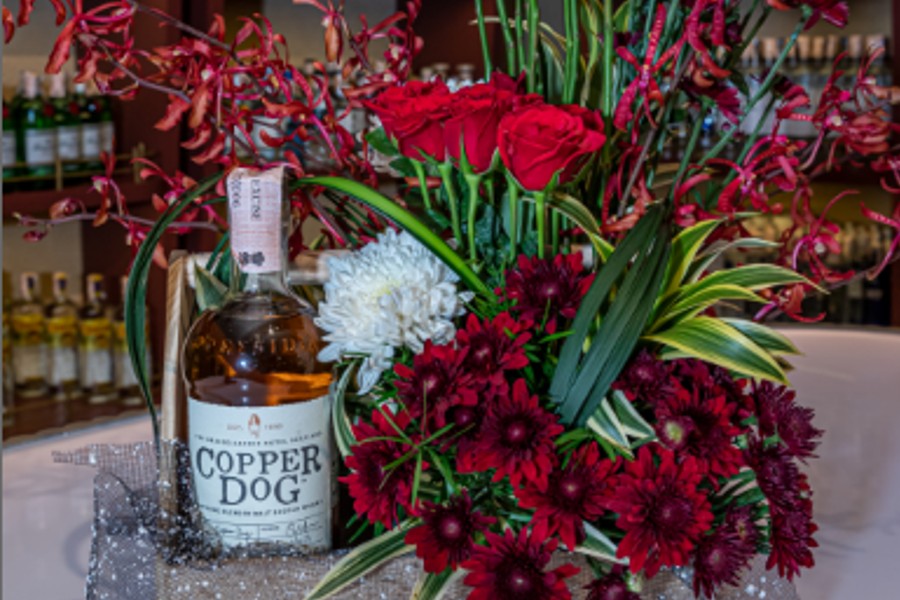 Also Read: Pairing Wine With Indian Cuisine: 5 Dishes That Work Like Magic With The Drink
5. Valentine's Day Hamper From Sweetish House Mafia
Pamper your bae with Sweetish House Mafia's, specially curated Valentine's Day Hamper. This consists of a Valentine's Day Box of heart-shaped cookies, brownies, cake, their popular red velvet cookies, all placed together in a gorgeous pink box. Sweep your beloved off their feet with desserts that taste so good that it would instantly bring in a breeze of romance and spark to your February 14th occasion.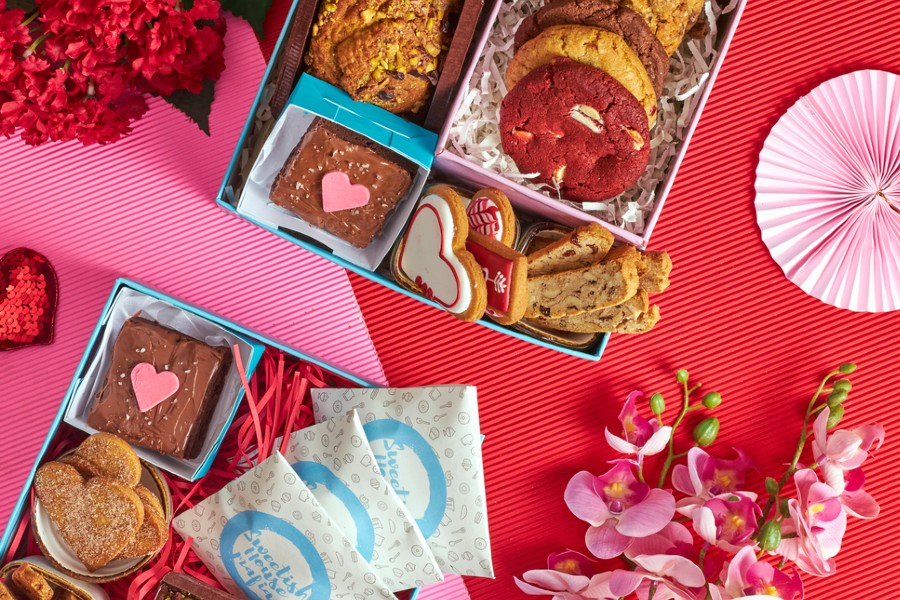 Well, if cupid has struck you, then why not, bring in oodles of delectable food to make your Valentine's Day, super special for your food-loving beloved? We wish you cute couples, a very Happy Valentine's Day, filled with surprises and gastronomy delights!