According to UK-based Official Airline Guide, India's low-cost airline IndiGo has emerged as the world's sixth largest airine by passenger volume. IndiGo is India's only airline to feature on this list. The airline carried more than 2.02 million passengers in March. Did you know IndiGo was also named the world's fastest-growing airline?
AirAsia Is World's Leading Low-Cost Airline
For the ninth time in a row, AirAsia has once again been awarded the World's Leading Low-Cost Airline at the World Travel Awards (WTA) 2021. They counted the votes based on the recent travel experiences of the commuters as well as travel before the pandemic. The WTA celebrates excellence across key sectors of travel, tourism as well as hospitality. On April 6, Air Asia announced that it will be resuming flights between India and Malaysia, and Thailand from this month. So, this is good news for Indians wishing to travel to Malaysia and Thailand.
Vistara Is The Best Airline In India & Southern Asia
Vistara has bagged the prestigious award of the Best Airline in India and Southern Asia in the 2021 Skytrax World Airline Awards. It has been ranked the 28th best airline in the world. Vistara has also bagged the 4th rank in the list of the world's most improved airlines of 2021. Apart from these, the airline has been ranked best in India for Cabin Cleanliness. It has also been conferred the award of Best Airline Staff in India & Southern Asia. IndiGo has been ranked the 49th best airline in the world.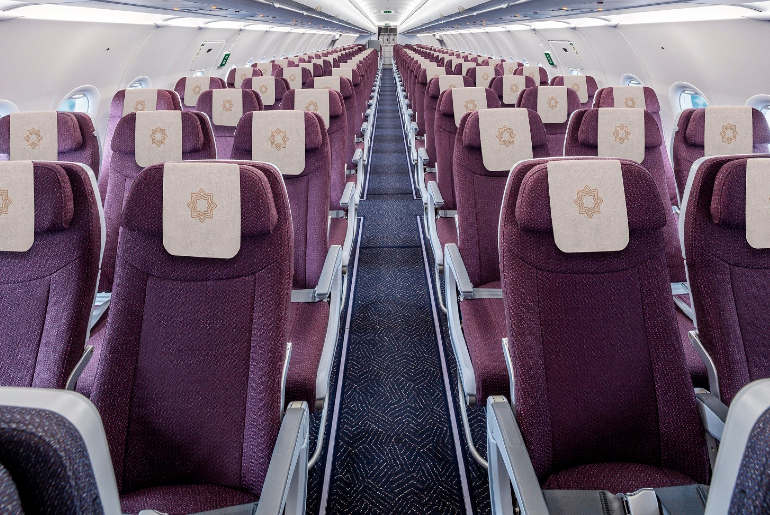 Also Read: Vistara To Start Non-Stop Flights To Paris From Delhi From November 7
Skytrax Releases List Of World's Top 100 Airlines Of 2021
Based on the survey between September 2019 and July 2021, Skytrax has announced the names of the top 100 airlines in the world. The rankings have been given based on the votes received from the travellers. Qatar Airways has bagged the topmost position in the list, becoming the airline of the year. Vistara has been ranked the best airline in India. The 10 top airlines in the world for 2021 are:
Qatar Airways
Singapore Airlines
ANA All Nippon Airways
Emirates
Japan Airlines
Cathay Pacific Airways
EVA Air
Qantas Airways
Hainan Airlines
Air France
AirAsia Ranked The Best Low-Cost Airline In The World
AirAsia has been ranked the best low-cost budget airline in the world. IndiGo has been ranked the 5th best budget airline. Other best budget airlines from across the world included in the list are Southwest Airlines, Scoot, Vueling Airlines, EasyJet, Jetstar Airways, Ryanair, Jetstar Asia and Flynas.
Also Read: Vistara Is Now India's First Airline To Have Flat Beds
Emirates has bagged the rank of the best airline for inflight entertainment. Skytrax has also ranked the Indira Gandhi International Airport ( IGIA), Delhi as the best airport in India.