It's rightly said that reading is like inhaling and writing is just like exhaling. So the best way to improve your writing skills is undoubtedly to read more. Thirty-year-old Ngurang Meena from Arunachal Pradesh noticed that most children in the state fail to develop healthy reading habits during their formative years, as a result, they have poor writing skills. She also observed that Arunachal Pradesh has a wine shop every 100 metres, but a library not in sight. That's when she had her eureka moment.  Ngurang Meena set up Arunachal Pradesh's first roadside library on August 30, solely through her own efforts. She was also inspired by the Mizoram's mini roadside library, where people can read books for free. Read on to know more. 
Arunachal Pradesh Gets Its First Roadside Library Set Up By 30-Year Old
Ngurang Meena
Ngurang Meena set up Arunachal Pradesh's first roadside library to engage more youth into reading. She first got this novel idea when she noticed that there were more wine shops than libraries in the vicinity. The thirty-year-old woman observed that children in the state fail to develop reading habits during their childhood due to the scarcity of books in rural areas.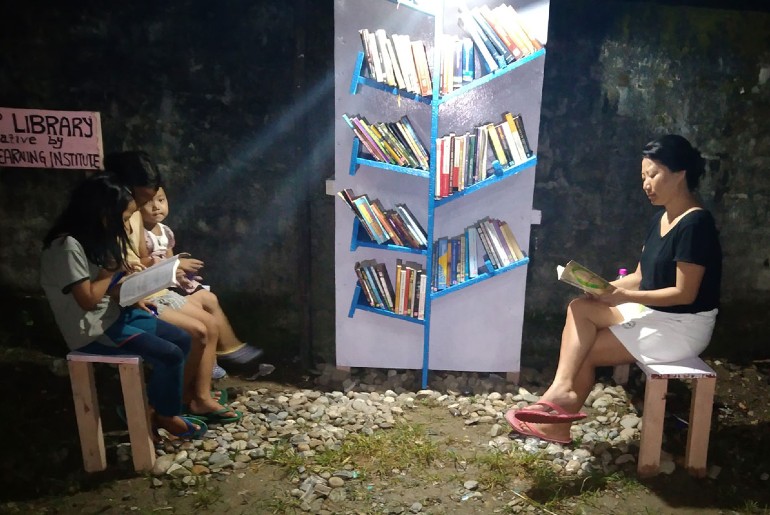 Also Read: 5 Reasons Why You Must Choose Ziro In Arunachal Pradesh Over The Scottish Pastures
To undo this trend, Meena hailing from Arunachal's Nirjuli in Papum Pare district set up this street corner library through her own efforts. Meena informed Times of India "I bought books of all kinds worth ₹10,000 and spent another ₹10,000 to make the wooden 'Self-Help Library'. I have kept 70-80 books there and the rest are in my room."  Ngurang Meena encourages children in the locality to spend 15 to 20 minutes at the library daily. She even entices them to the library with chocolates.
What a wonderful idea!! A 30 year old woman Ngrurang Meena sets up 1st free roadside library in Nirjuli in Papum Pare, Arunachal Pradesh. Meena's effort to keep youth away from visiting wine shops and rather inculcate the habit of reading. Lady bought 70-80 books worth Rs 10,000. pic.twitter.com/zmNVsBx2tt

— Nandan Pratim Sharma Bordoloi 🇮🇳 (@NANDANPRATIM) September 13, 2020
Ngurang Meena Wants To Encourage Kids To Improve Their Reading & Writing Skills Through This Free Roadside Library 
The idea to establish a library dawned on Meena when she saw a Facebook photo of a Mizo youth on a bike reaching out towards a tiny box with shelves overflowing with books. That's one of the few mini roadside libraries that sprung up in Aizawl. She admits that her inspiration is Mizoram. But she realised that Arunachal Pradesh is quite different. She states to TOI "Kids have poor writing skills. I want students of Classes IX-XII to improve themselves by reading more."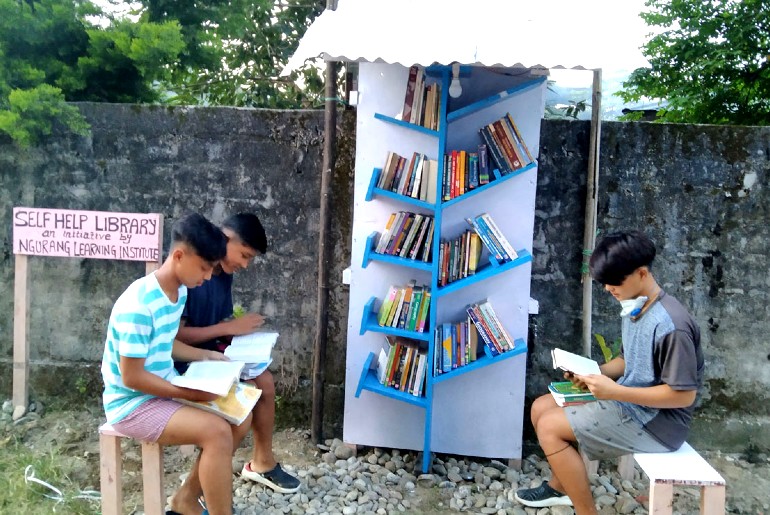 Also Read: 94-Yr Old From Chandigarh Launches Her Startup & Sells Besan Ki Barfi
Meena also adds that the nearest government library is located 10km away in Naharlagun. Her library has received books from two donors so far. It won't be long before crowds of students throng here to enlighten themselves. We salute this woman for her selfless and thoughtless actions to make society a better place to live. Watch this video below to dive into the story of another inspirational woman, Nagpur's Dosa Aunty.