Dubai loves its biryani and the city is blessed with a host of eateries that serve this delicacy. And now, a premiere hotel in town is selling this most-loved delicacy for just AED 1. Yes, you read that right! Flavours of India at Ramada Hotel & Suites by Wyndham Dubai lets you save while savouring the well-loved biryani for just AED 1.
The Limited AED 1 Biryani Is Available For Dine-In & Takeaway
The one-dirham biryani offer can be availed when guests order dishes and beverages at the restaurant worth AED 50 and above. Take your pick from mutton biryani, chicken biryani, prawn biryani or vegetable biryani, depending on your cravings for the day.
Flavours of India JBR serves an array of vegetarian and non-vegetarian options. The restaurant specialises in Mughlai cuisine such as Raan e Riyasat, Makhmali Murgh Musallam, Shahjhani Kofta, Zaika-e-Dal Makhnai, Akbari Shahi Tukda and more. Main course selection includes the popular Butter Chicken, Paneer Tikka Masala, and Flavours Special Bhuna Gosht, among others.
The limited-time offer is valid from Sunday to Wednesday only, and is available for both dine-in and takeaway orders. To book a table you can call +971 4 309 8177, or send a WhatsApp message to +971 52 398 1654. On that note, here are top 5 biryanis in Dubai under AED 50.
If you're a biryani lover, Dubai has a lot to offer. CT Dubai recently discovered yet another hidden gem, buried in the buzzing streets of Deira. Bhaijaan's biryani, is a quaint little restaurant that serves lip-smacking biryanis in town. But, the highlight of the restaurant is not the biryani alone. As the name suggests, Bhaijaan's biryani is a tribute to Bollywood Superstar Salman Khan!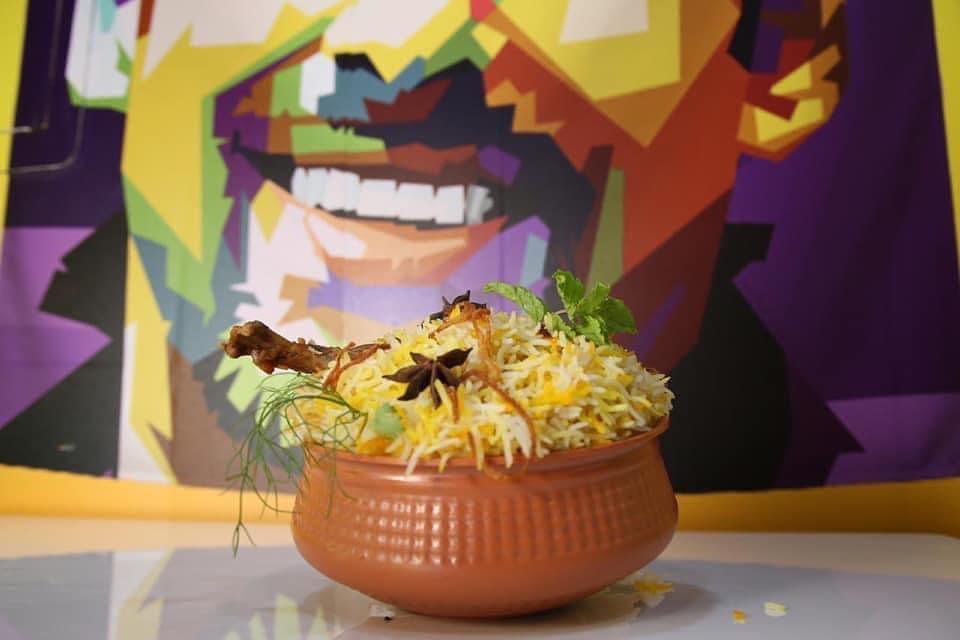 Bhaijaan's is anything but a regular restaurant. Born out of love for the Bollywood actor Salman Khan, the restaurant was opened by a group of ardent admirers. The owners of the Bollywood-themed restaurant are Pakistani expatriates and call themselves 'diehard fans of Salman Khan or Sallu bhai' as  is fondly called.
Founders of the restaurant- Omar Farooq, Aneel Jacob and Adeel qaiser Abbasi started the restaurant out of love- not just for the actor but also for Indian food. They wanted to dedicate a restaurant to Salman Khan, as well as bring to life their love for biryani. The owners also felt that India and Pakistan shared a lot of similarities in food, culture and cuisine and wanted their restaurant to be a symbol of friendship between Indians and Pakistanis. In fact, the restaurant's head chef is from India and many dishes on the menu are also inspired from India. Take a look at the video!
Also read: Top 5 Biryanis In Dubai Under AED 35