Imagine going up, up, and away over the skies of Dubai and enjoying the bird's eye view of Ras Al Khaimah. If you've never been on a hot air balloon, you're in for a once-in-a-lifetime adventure. Recently, RAK Airventure, a brand-new tethered hot air ballooning adventure, is now open at Manar Mall. The Emirate's most popular retail and leisure destination. The family-friendly experience opened to the public on Saturday, April 30th. The experience provides breathtaking aerial views of unique natural and urban surroundings. 
The Time and Locations of the Hot Air Balloon Ride of Ras Al Khaimah
Flights last around 10 minutes, giving you plenty of time to take in the breathtaking sights from above. As you soar 30 meters above the ground, see the Hajar Mountains, terracotta dunes, lush mangroves, and the city's markets, palaces, and mosques.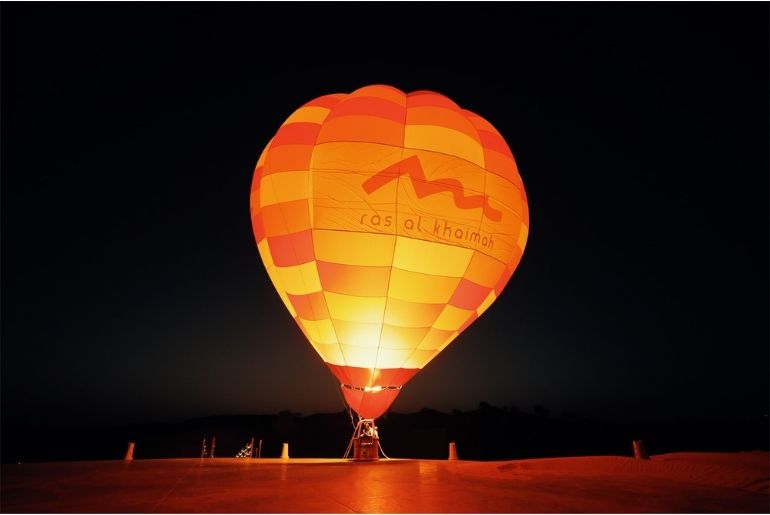 Also Read: Ras Al Khaimah Multi-Dollar Gaming Hotel And Mega Resort Will Create 4,000 Tourism Jobs
A Boon To The Sustainable Tourism Initiatives 
The Authority stated in May 2021 that it will invest half a billion dirhams in over 20 new sustainable tourist projects throughout the Emirate. However, the Emirate's new destination strategy, which emphasizes nature, leisure, adventure, accessibility, and authenticity, focuses on these initiatives. 
The Tourism Development Authority CEO Raki Phillips remarked, "We are happy to debut this newest attraction. Moreover, the activity is another unique opportunity for guests to experience our varied Emirate and take up its lovely vistas." 
The flights are operated by the General Civil Aviation Authority (GCAA) and are piloted by fully certified pilots with years of ballooning expertise.  
View this post on Instagram
Also Read: 10 Tasty Breakfast Dishes You Must Try In Dubai Under AED 10 Right AWAY 
Things You Need To Keep in Mind 
It welcomes guests of 5 to 75 age. 

For safety reasons, Passengers must be able to get into the basket without assistance physically. 

RAK Airventure is available every day from 5 p.m. until sunset at Manar Mall; weather conditions may affect flight availability. 

Under the age of 12, children must be accompanied by an adult. 

Adult and children's tickets are priced at AED 75. 
So, when are you planning for this amazing ride to enjoy the bird's eye view of Ras Al Khaimah? 
Also Read: 5 Reasons Why You Must Visit Ras Al Khaimah At Least Once