Grab this chance to get close to dolphins as Jharkhand Tourism aims to introduce dolphin safari in the state. Two new eco-tourism sites will be introduced in Jharkhand's Sahibganj and Rajmahal. The two sites will be Jharkhand's Dolphin Tourism sites. The move will not only boost tourism and also save the slowly vanishing river dolphins from the Ganges.
Dolphin Safari To Save Wildlife in Jharkhand
One of the crucial reasons for introducing the Dolphin Safari projects is to save the river dolphins that are slowly disappearing from the rivers. Reports suggest poaching and unscientific fishing are a reason behind the continuous decline in numbers. However, the government hopes that the condition will improve once the sites are declared protected.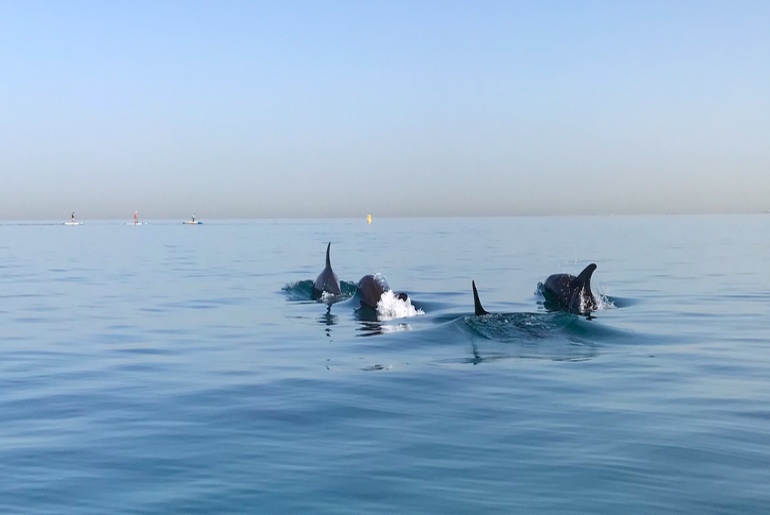 How Dolphine Safari Will Boost Ecotourism
Wildlife Institute of India says that the Ganges stretch in Jharkhand has 81 dolphins. But experts believe that there are possibly 130 – 135 rives dolphins in the area, considering the size of the river. Therefore, if Dolphin Safaris are executed, the state will see significant growth in terms of tourism.
Also Read: This 170-Year-Old Jharkhand Temple Is Believed To Fulfil Wishes Of Couples Wanting Daughters
First Dolphin Sanctuary In India
Not first, but Jharkhand will be the second dolphin site, with Vikramshila Gangetic Dolphin Sanctuary in Bihar being the 1st and single dolphin sanctuary in India.
About River Dolphins Of India
Did you know that the river dolphins of Ganges are the recognised as India's National Aquatic animal? Also, these river dolphins are termed the official animal of Assam. These dolphins are found in rare areas, and their population is rapidly declining due to rive pollution. The two subspecies of river dolphins found in India are under severe threat. Therefore, this move by the Jharkhand Government will protect these almost endangered animals.
Also Read: Jharkhand Was Home To The First-Ever Beach On Earth 3.2 Billion Years Ago!