India is home to so many wonders of nature. One can witness anything and everything in this country. From lush greenery to deserts, from snow-capped mountains to coastline beaches, from pristine water to frozen lakes, you can experience the adventure of travelling to different destinations in India. Interestingly, you need to get your hands on a permit if you want to explore some specific destinations here. Tso Moriri is surely one of India's most magnificent lakes and you need a permit to bless your eyes with the beauty of Tso Moriri lake.
Tso Moriri Is A Scenic Vision!
Nestled in the Changthang region of Ladakh, 'Tso Moriri' is a picturesque sacred high-altitude lake. This 29 km long and 8 km wide lake's beauty is unparallel and will mesmerise you each and every time. Secluded at a height of around 4,522 metres above sea level, this lake is home to much-unseen wildlife such as Tibetan wolves, Ladakhi bharal, migratory birds, ibex, and many rare bird species. Surrounded by majestic mountains, this destination is a step closer to nature where you can immerse in tranquility and stare at the enchanting landscape of sundry shades of blue color.
Also read: This Man Rode To Ladakh Covering 12,000Km With His Pet Dog On The Backseat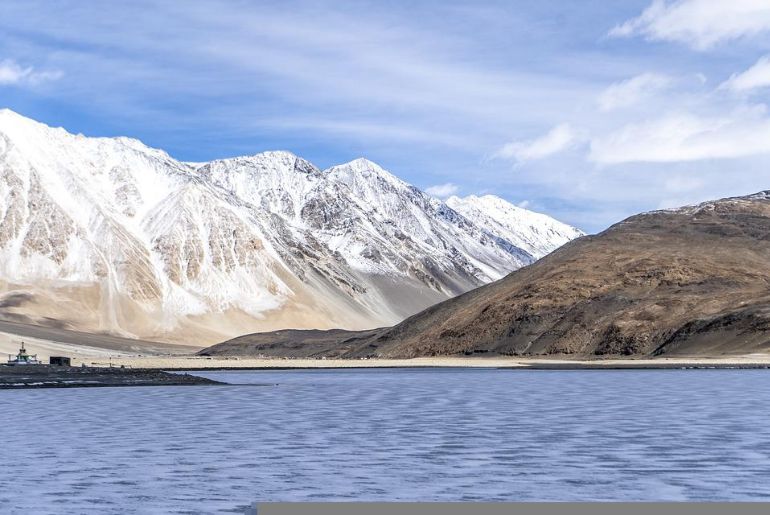 Permit Is A Mandate To Travel To Tso Moriri
You will need a permit to visit Tso Moriri. This beautiful lake is very close to the Line of Actual Control, and this is the reason why you require a permit to explore this place. You need an 'Inner Line Permit' for this. This rule is compulsory for everyone, both Indians and foreigners.
Also read: Ranbir Kapoor's Shamshera Was Shot In This Stunning Location In Ladakh
How To Reach Tso Moriri?
You can reach here by various means of transportation. Road, rail, and air; using any means you can reach to explore this picturesque lake.
To fly by flight, Kushok Bakula Rinpoche Airport in Leh is the closest airport.
For a train journey, Jammu Tawi is the closest railway station.
You can reach Tso Moriri lake from Leh and cover the distance of about 230km by road journey. From Leh move towards Karu, Upshi, Kumdok, Kere, Chumathang, Mahe, and Sumdo respectively to reach your ultimate destination, Tso Moriri lake.