The UAE is known for its opulent architecture and glittering skylines. The towering highrise buildings make people forget that the country is also known for its diverse natural beauty. Each city in the UAE has unique natural areas to offer. These areas are untouched by commercialisation, are tranquil and unaltered by man. So for all you nature lovers out there, here are top 5 spots in your very own UAE that you must visit.
1. Jubail Mangrove Park, Abu Dhabi
Nestled in Abu Dhabi, Jubail Mangrove Park is known as one of its kind natural and leisure destinations. It not only allows you to explore a haven of marine species native to Abu Dhabi but also takes you one step closer to earth. This park is mainly known for its mangrove sanctuary, and a stroll in the park will help you experience  Abu Dhabi in its nature.
2. Big Red, Dubai
Located on the outskirts of Dubai, Big Red is an exalted desert that perfectly opposes the city life. Big Red is popular not only for bashing dunes, but it is a picturesque desert away from the hustle-bustle of the city. Grab some food, water, and enjoy a day in the red desert. Also, don't forget to click some cool shots for the gram! 
Also read: 10 Places You Can Visit In The UAE For Free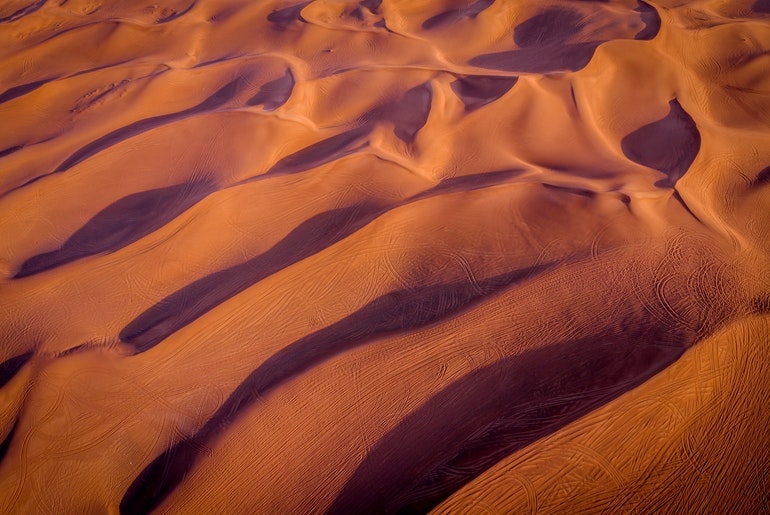 3. Fossil Rock, Al Awir
Fossil Rock is a surreal place known for its fossils that are over 80 million years old. Drive down the Dubai- Hatta road through to Al Awir, and you will reach your destination. Enjoy the serenity of the clear blue skies, the majestic rocky hills and desert sand while you appreciate this natural beauty of UAE. 
4. The Wasit Nature Reserve, Sharjah-Ajman Border
Located on the Sharjah-Ajman border, this 4.5-kilometre area was declared a protected area in 2007 by His Highness Dr Shaikh Sultan Bin Mohammad Al Qasimi, Supreme Council Member and Ruler of Sharjah. Once used as a dumping ground, it is now transformed into a beautiful nature reserve, with birds gathering from around the world. This place allows you to witness some of the rare birds and species. It is home to four natural lagoons attracting around 150 species of birds, both migratory and resident, throughout the year. 
Also read: A Brand New 3D Dining Experience Is Coming To Dubai's Mall of Emirates
5. Jebel Jais, Oman- Ras Al Khaimah
Jebel Jais, known as the highest peak of the UAE is part of the Hajar mountains which were formed 70 years ago in the eastern part of Ras Al Khaimah and Oman. Mounting at 1,934 meters above sea level, this peak is known for its breathtaking views, exciting adventures, and much more. And the best thing about Jebel Jais is that the weather here is always more pleasant than sea level.
Also read: 7 Stunning Places In The UAE You Didn't Know Existed
6. Al Wathba Wetland
A natural reserve, this place is also known as the Flamingo City of the UAE. It is one of the few wildlife areas which is undisturbed by mankind. Home to hundreds of flamingos, the wetland is beautiful for long walks through proper woodlands and shrubbery.
7. Wadi Bih, Ras Al Khaimah-UAE Border Checkpoint
Known as the Grand Canyon of UAE, Wadi Bih is a deep valley with a distance of 1 kilometre. As you reach the top, you get to experience some of the heavenly views of the UAE. You can go hiking, biking and camping in this area. And if you want to explore more, don't forget to check out the deserted villages of RAK, other smaller wadi areas and scenic views that you don't get to experience in the city.
8. Wadi Ghalilah, Ras Al Khaimah
Located two hours out of Dubai, Wadi Ghalilah is known for its steeper rocks and cliffs. The wadi has quite a low altitude, and because it is so close to water, the humidity and heat make it quite strenuous to trek. And if you are planning to hike, then you should make sure to take someone who has already done it or has enough trekking experience. 
Also read: Abu Dhabi's Yas Mall Uses Robots To Enforce Social Distancing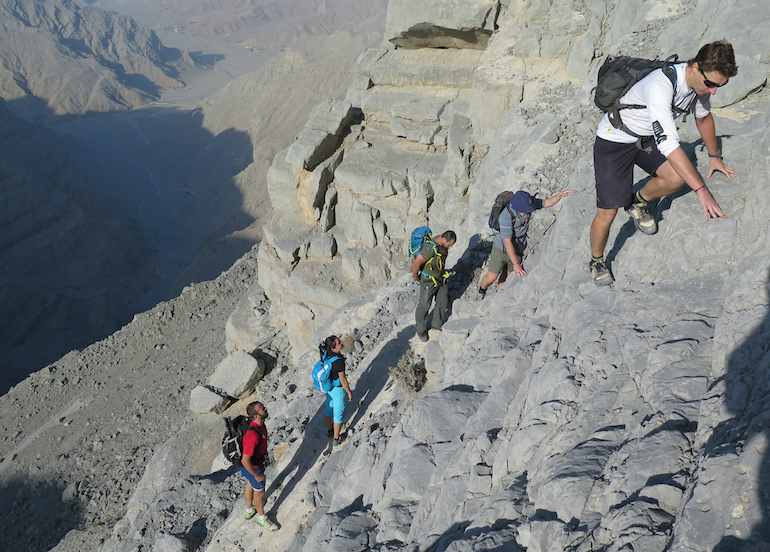 9. Umm Al Quwain Wetlands
If you want to experience the old charm of the UAE, then this place is for you. It has been built nearby a striking bright blue lagoon and is surrounded by tiny islands. These islands are perfect locations for bird watchers and nature lovers.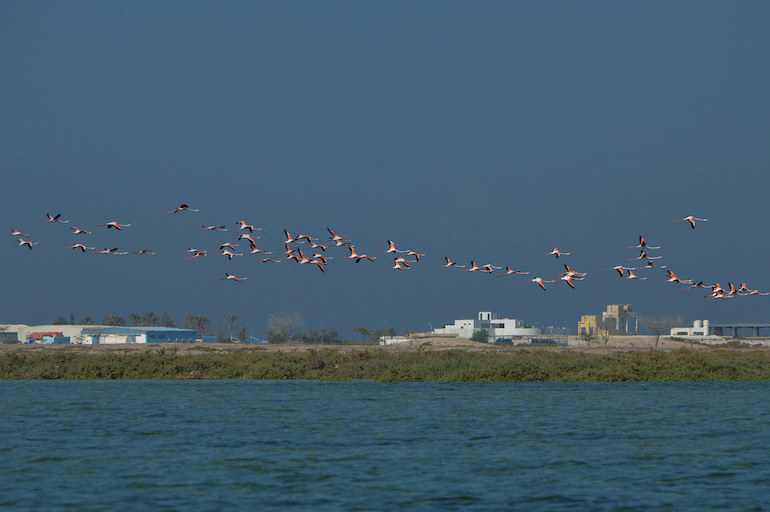 10. Masfout, Ajman
Masfout is one of the most preferred and beautiful summer retreats in the UAE. Nestled on the outskirts of Ajman, Masfout is at a higher altitude, which makes it pollution-free. It is an ideal spot for walking, mountain biking, picnics and wadi exploration.