Filled with a plethora of activities, the UAE has something for everyone. Right from spending an adventurous day at Ferrari world to enjoying the impressive skyline from the top of Burj Khalifa, there are plenty of places that one can visit in the mighty UAE. While you have to buy a ticket for these attractions, there are also a few places in the UAE that you can visit for free. Excited, already? Here are the top 10 places in the UAE that you can visit for free.
Also read: 10 Insane Rollercoasters Thrill Seekers Must Try In The UAE
1. Jebel Hafeet, Al Ain
If you love nature, then this place is for you. Witness the natural beauty of the UAE as you drive, cycle or even walk up to the top of the UAE's second-highest peak. Overlooking the Oman border, this place should definitely be on your list.
2. Sheikh Zayed Grand Mosque, Abu Dhabi
One of the most serene and beautiful mosques of Abu Dhabhi welcomes both worshippers and non-worshippers for free. One of Abu Dhabi's cultural monuments, this mosque is a must-visit for anyone who ever visits the UAE.
3. Spice Souk, Dubai
Another popular thing to do for free is to visit the Old Dubai souk. Filled with culture, spices and sweet treats, Spice Souk is one of the must-visit places in Dubai. You'll get Arabic spices for sale here, along with oils, nuts and sweet treats. Even if you don't buy anything, it's fun to wander around and take in a bit of Dubai history.
Also read: 7 Stunning Places In The UAE You Didn't Know Existed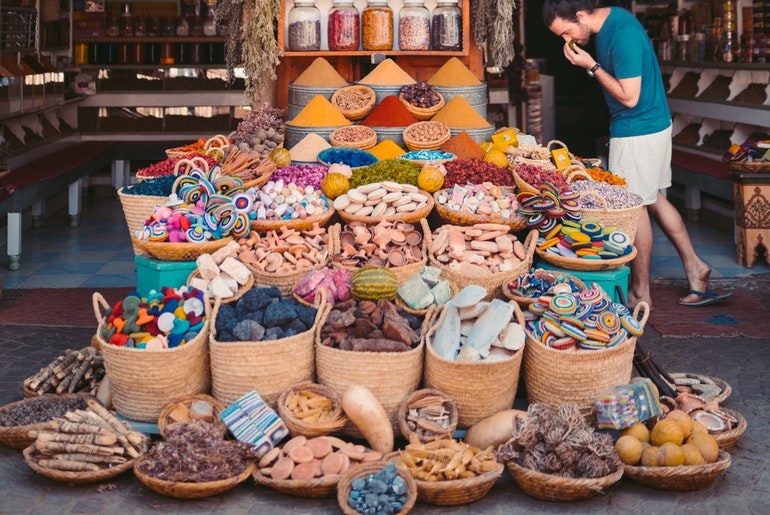 4. Ras Al Khor Wildlife Sanctuary, Dubai
Home to the beautiful Flamingos, Ras Al Khor Wildlife Sanctuary is a perfect place to get close to nature for free.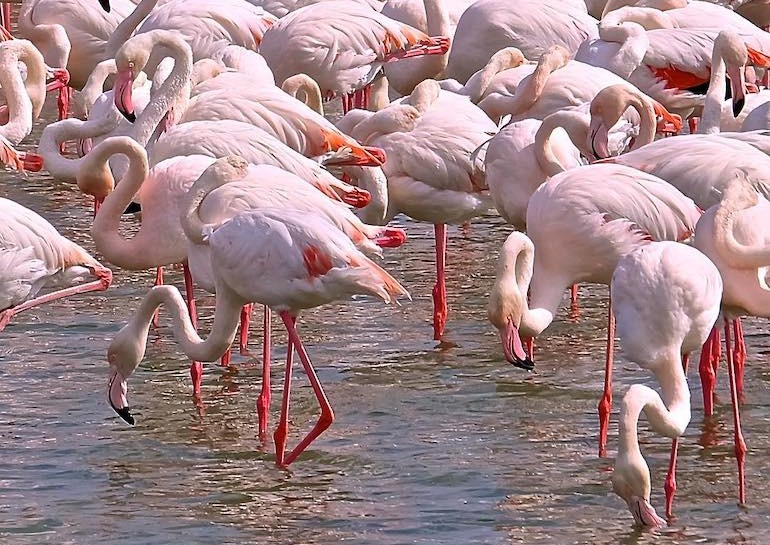 5. Dubai Water Canal Boardwalk
Stroll on the bright walkways and pedestrian bridges that overlook the Dubai water canal and enjoy the sight of the mechanical waterfall. It's a perfect place to take photos and enjoy with your friends.
Also read: UAE Taxi Drivers & Their Families Get FREE Entry To Louvre Abu Dhabi For The Rest Of The Year
6. Masdar City, Near Abu Dhabi International Airport
Masdar is custom-built to advance sustainable development, and its centre-piece is the Masdar Institute of Science and Technology. Have fun while you explore the city of the future.
7. Sheikh Zayed Bridge, Abu Dhabi
Visit this architecture wonder on foot and enjoy the sight coloured lights illuminating the bridge with a design aimed to evoke the image of moving waves and sand-dunes.
8. JBR Beach, Dubai
Take a dip at The Beach on Dubai's JBR as entry to this Dubai beach is free. You can not only swim here, but there are plenty of cafes and food joints in the area where you can savour some good food.
9. Camel Museum
The UAE is known for many things, and one of them is Camels. Camels are a huge part of Dubai's heritage, and at Camel Museum you can get to learn a lot about them and that too for free.
10. Gold Souk
Gold Souk is the biggest and shiniest gold market in Dubai. Stall after stall sells sparkling new jewellery and other fineries. Even if you don't want to buy anything, you still have to walk around the souk to be amazed by all that glitter.