Delhiites often look down on Noida thinking what does the city even have to offer, unaware of the fact that those who have lived there know, that Noida is an entire different universe in itself and there are loads of things to do in Noida. Noida, an abbreviation of New Okhla Industrial Development Area is a city in the National Capital Region that falls just across the Uttar Pradesh State Line. It is well connected to Delhi, Ghaziabad, and Gurgaon with an intricate metro network, and is home to DLF Mall of India, which claims to be the largest mall in Delhi NCR.
Noida is the city of the youth. With so many universities, and education centers, there are a lot of youngsters who come to Noida from all across the country. It is also the hub for all things entertainment as it houses the offices of all the major News Channels, and Media Houses in Film City.
Also Read: Struggles Of North Delhi Peeps Who Have Offices In Gurugram/Noida
Noida is under a constant state of development and thus has something new to offer every few months, so there's no shortage of things to do in Noida. It is like a child that is only getting bigger and better. From indulging in the best of street food to splurging and shopping at some of the best high end stores Noida has it all. If you are still wondering why you friend who lives in Noida wants you to come over, here are 10 things that you can do only there.
1. Beat The Heat At Delhi NCR's Biggest Water Park, Worlds of Wonder Water and Adventure Park 
If in Noida, head over to the Worlds of Wonder Water and Adventure Park to turn the clock around and relive your childhood! It boasts of an amazing number of rides for both ground and water and each is equally thrilling and adrenaline inducing. The park is divided into two parts, the Road Show Zone and La Fiesta. It is the perfect place to hit over the weekend with the squad as well as if you are looking for a chill weekend with your family. People of all age groups visit the place and enjoy themselves to the fullest. They even have special prices and discounts for senior citizen visitors.
Also Read: New Rule In Noida Says No Fuel For Two Wheelers If No Helmet
Deets:
Address: Worlds of Wonder, Sector 38, Noida, Uttar Pradesh
Timings: 10:30 am to 7:00 pm
2. Visit An F1 Race Buddh International Circuit
Noida has got India's first ever F1 racing track and the Grand Stadium has so far witnessed some of the biggest names from the racing industry. and if this is something that gets your heart going, then visit arace yourself. Said to be one of the fastest racing circuits in the world, it houses 18 swanky and lavish team buildings, 41 pit garages, a paddock club, and a 500 seater media center, Definitely on the list of things to do in Noida.
Deets:
Address: Buddha International Circuit, Jaypee Sports City, Yamuna Expressway, Sector-25, YEIDA, Gautam Buddha Nagar, Greater Noida, Uttar Pradesh
Also Read: Noida's On The Road To Become Completely Discharge Free
3. Indulge In Post Midnight Parathas Behind HCL Sector 127
If midnight munchies are your thing, then Noida has a place that is perfect to satiate them. Head over behind the HCL building in Sector 127, and you'll be welcomed to a world of endless food. From bread omelette, and pav bhaji, to a vast variety of parathas, and rice with chola and rajma, this place is dotted with street vendors selling it all. You can also get your hands on tea, coffee, cold drinks, and freshly made fruits and vegetables juice. The place is crowded with HCL employees working the night shift and students and youngsters from nearby PGs. And you won't have to worry about safety as it is located right next to the area thana. No matter what time  you go, the place is always bustling and cheerfully lit up!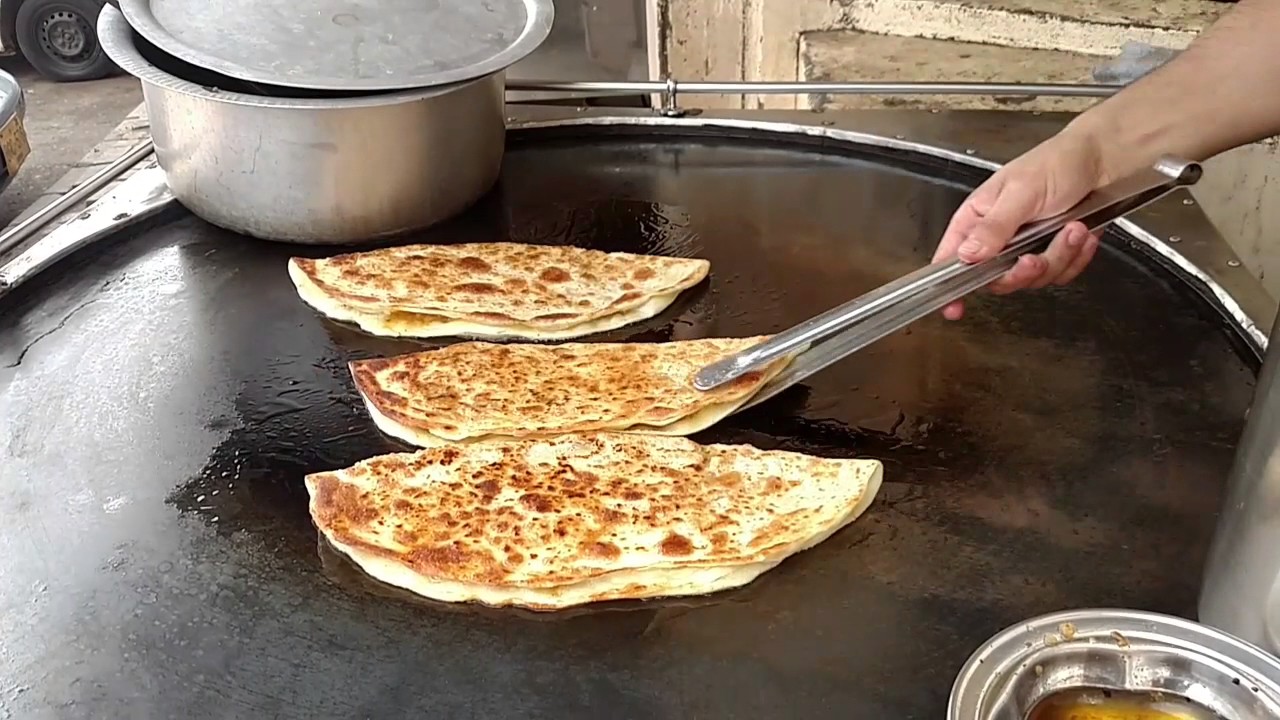 Deets:
Address: Behind HCL Building, Sector 127, Noida, Uttar Pradesh
4. Bask In The Nature At The Botanical Gardens Of Noida
If you are a nature lover, then this should top your list of things to do in Noida. If you just cannot do without your daily dose of greens, then head over to the Botanical Gardens of Noida and trust us you'll be left speechless. Inaugurated in the year 2002 the garden houses several primitive plants. One of them is called Psilotum Nudum, which translates to 'bare naked' in Latin, and is a descendant of a vascular plant that was found almost 400 million years ago. The garden also houses more than 250 varieties of medicinal plants. loaded with a plethora of plants it is the place go for a nice stroll on a day when it's not too hot.
Deets:
Address: Botanical Gardens of Noida, Captain Vijyant Thapar Marg, Sector 38, Noida, Uttar Pradesh
Also Read: Brahmaputra Market In Noida Is A Paradise For Street Food
5. Go Bird Watching At The Okhla Bird Sanctuary
Also known as Shaheed Chandrashekhar Azaad Sanctuary, the Okhla Bird Sanctuary is located at the Okhla Barrage over the Yamuna River. It is known to house over 300 kinds of birds. The most prominent feature of the sanctuary is the large lake created by damming the river, which lies between Okhla village to the west and Gautam Budh Nagar to the east. The bird species of thorny scrub, grassland and wetland are seen in the sanctuary due its location. The Uttar Pradesh Government designated this a sanctuary in the year 1990. It is now one of the 466 IBAs (Important Bird Areas) in India.
Deets: 
Address: Okhla Bird Sanctuary, Noida Plaza, N Block, Pocket K, Sector 95, Noida, Uttar Pradesh
6. Relive Your Childhood At Kidzania Noida
Kidzania in Noida is a Global indoor theme park for kids that aims at providing edutainment, to kids through its fun filled role playing activities. It offers a child size replica of an entire city, that boasts of paved streets, cars, buildings, and more. They offer 90 role playing activities, where your child can experience the life of a pilot, surgeon, chef, journalist, fashion designer and more. It is completely safe too. They give electronic bands to everyone, to keep a track of their location for their safety. Definitely a fun activity and among the best things to do in Noida.
Deets:
Address: Kidzania, The Great India Place Mall, Gate 11, Sector 38, Noida
Timings: 10:00 am to 9:00 pm
Price: Starting at ₹850 per kid
7. Head Over To Brahmaputra Market To Indulge In Some Mouthwatering Street Food
Brahmaputra Market located in Noida, sector 29 is a one stop destination to indulge in some of the best, and most finger licking street food. From tangy gol gappas to varieties of momos, biryani, kebabs, shakes and juices, you can easily stuff yourself with all the dishes you can get here. But that's not it. While you are busy gorging down the delicious food, you can take small breaks in between to explore other things that the market has to offer. From clothing to accessories, groceries, utensils and un-stitched fabric it is the one stop destination for all your needs.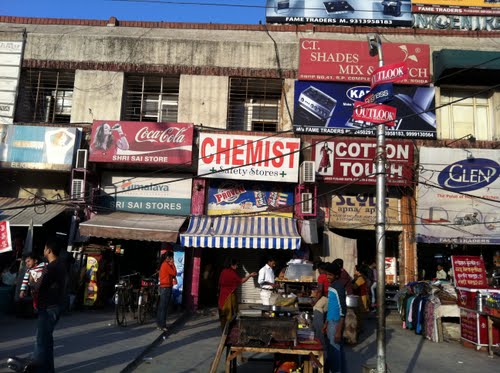 Deets:
Address: Bramhaputra Market, Sector 29, Noida
8. Shop Till You Drop At DLF Mall of India
DLF Mall of India, said to be the 'largest mall of India' & is the perfect place for all of you looking for some retail therapy and among the fun things to do in Noida. This is the one place that promises all the high end brands under one roof. And if you get tired after all that shopping head over to their massively spread food court where you will definitely be spoilt for choice.
Deets:
 Address: DLF Mall of India, Plot No – M 03, Sector 18, Noida, Uttar Pradesh
9. Seek Adventure At Ski India
Ski India, located in Mall of India is an experience that cannot be missed for any reason. The place promises snow all year round so should be on your list of things to do in Noida. You can experience skiing, slope tobogganing to bob sled, snow sledging, ice skating and snow carousel without leaving the comforts of your own city! The perfect place to beat the heat, head over to Ski India in DLF Mall of India, Noida.
Deets:
Address: Ski India, L05 & L06, DLF Mall of India, Sector 18, Noida, Uttar Pradesh
Price: ₹1,150 per person
10. Seek Tranquility At The ISKCON Temple
End your trip to this city by heading over to the ISKCON temple, Noida to pay your homage to the lords above. This is one of the most well known temples in the city. Travelers from all across the world visit this temple. It is the perfect place for admirers of great architecture.
Deets:
Address: ISKCON Temple, A-5, Opposite NTPC office, Maharaja Agrasen Marg, Sector 33, Noida, Uttar Pradesh