The Bollywood town is bombarding their Instagram with vacation pictures. No prizes for guessing where because it has to be the Maldives. With the shutdown of most tourist places around the world, Maldives seems to be the only international retreat that is welcoming tourists (of course by following the guidelines). While we love to see the celeb pictures by the sea, no one does a vacation better than actor Alia Bhatt. The actress is having the best time with her sister and friends in the Maldives, and their vibrant pics are giving us major wanderlust.
The Pictures Look Gorgeous
Alia's sister Shaheen Bhatt and best friend Akansha Ranjan Kapoor have been sharing photos and videos from their trip, and they are gorgeous. We wish to be vacationing like that with our pals. Truth be told, we would be ecstatic even if they joined us till Goa. Now We Can Stargaze From Our Bedroom At THESE Overwater Villas In Maldives.
View this post on Instagram
The Ladies Chill By The Pool & Enjoy Massages
Girls love to have fun. Alia and her girl gang are seen sipping wines in the pool and enjoying the sea in their colourful swimsuits. They also enjoyed some massages at their resort's spa centre and snorkeling.
Also read: I Went On My First International Trip To Europe With My Friends & It Was AMAZING!
View this post on Instagram
Alia On A Date With Her Sister
Shaheen shared pictures where she an Alia are seen swinging their feet while taking a ride on their golf cart around their resort. Alia Bhatt also looked ravishing on a dinner date with her sister.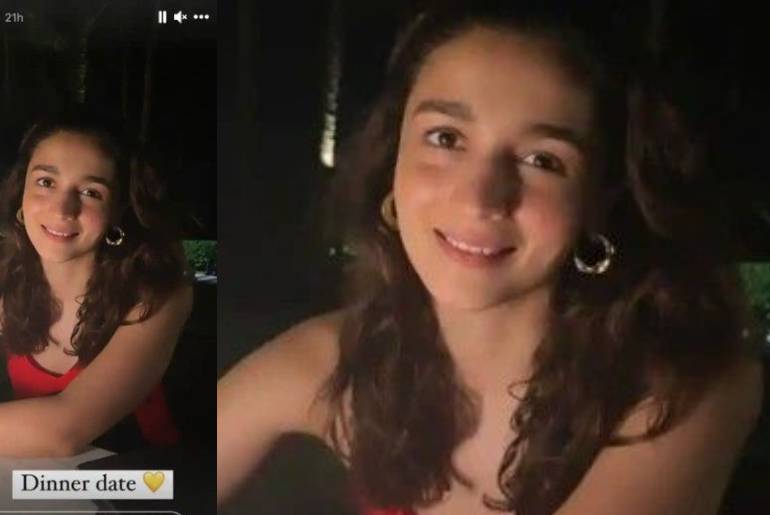 Take a look at some more pictures of her vacation at the Maldives.
View this post on Instagram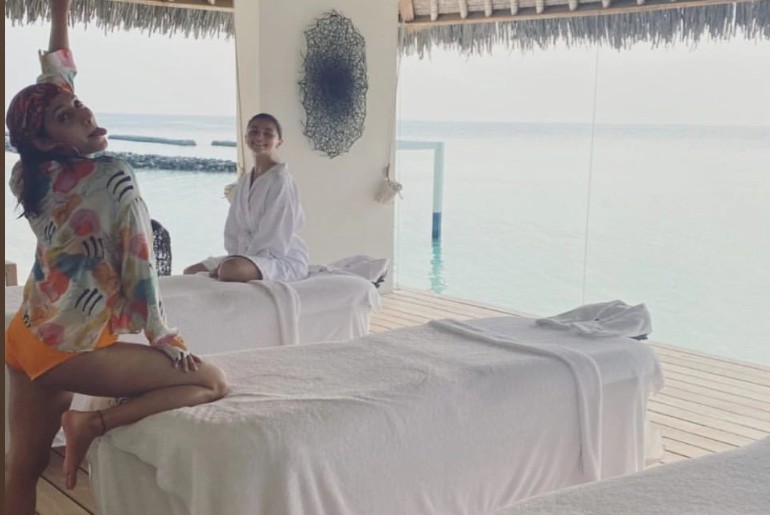 Alia celebrated her New Year with her boyfriend Ranbir Kapoor and her family at the Ranthambore National Park. They were seen enjoying a tiger safari and having a gala time at Rajasthan's Ranthambore.