Arjun Kapoor and Malaika Arora are huge travel-food enthusiasts and their Instagram is proof of the same! The Bollywood couple is currently having an idyllic vacation in Chelsea, London. And Arjun has been consistent in updating his gram with glimpses from the couple's cozy getaway. The couple relished some delectable dishes during their stay in London. Know more about the contemporary izakaya inspired culinary destination KOYN London where Arjun Kapoor and bae Malaika Arora enjoyed a warm dinner date.
Arjun Kapoor & Malaika Arora Dine At KOYN London
Arjun Kapoor recently took to Instagram to share a glimpse from his romantic date with bae Malaika Arora at the beautiful KOYN London. The actor's insta story caption, "Great host @Samyuktanair Amazing food @koynlondon Best company @malaikaaroraofficial," was enough to let us know that the actor had a great time dining at KOYN with his 'Malla.
KOYN London is situated off Mayfair's Grosvenor square on 38 Grosvenor Street. The fairly new KOYN takes inspiration from the nature-spirited roots and duality of Mount Fuji. It's a contemporary izakaya that brings a unique balance of modernity with tradition through a two-folded dining experience in London. No doubt Arjun Kapoor and Malaika chose to dine at KOYN!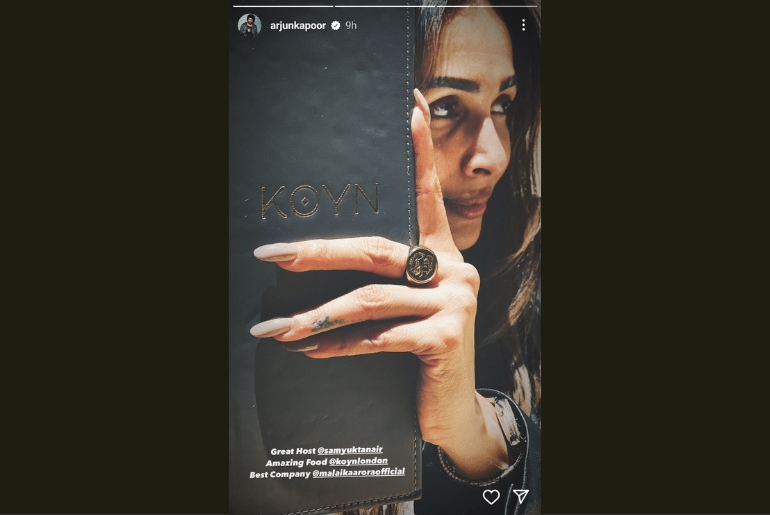 Also read: Arjun Kapoor & Malaika Arora Enjoy Healthy Pizza Party
What's Special About The Menu At KOYN London?
KOYN's philosophy is all about placing value on "subtlety and detail through an amalgamative lens where art, design, and textile traditions meet culinary craftsmanship."
The kitchen is led by Executive Chef Rhys Cattermoul who presents a menu inspired by a natural duality. The menu showcases "a broad spectrum of Japanese cuisine through delicate umami flavours and responsibly sourced ingredients." The extensive menu at KOYN includes dishes like EDAMAME sea salt, SPICY EDAMAME chilli garlic, Lobster Salad, KOYN Salad, Koji Miso Soup,Spinach Ohitashi, Salmon Tataki, Grilled Nasu, Crispy Rice etc. They also offer KOYN SENBEI, their delicate home-made rice cracker taco (4 pieces), and SWEETCORN corn den miso, among others.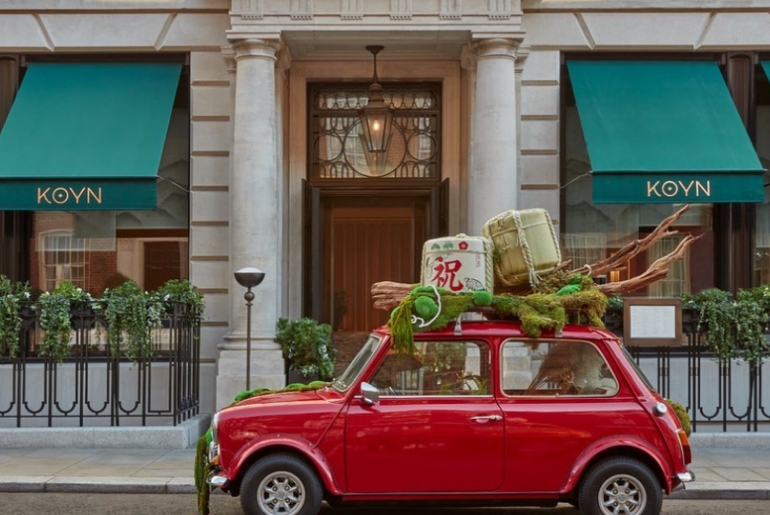 Now that you know about this amazing culinary destination in London, take notes from Arjun and Malaika and visit KOYN the next time you are in the city. 
All Image Courtesy: Koyn London/Instagram/Arjun Kapoor