We're all in the same boat due to the prevailing coronavirus pandemic. From facing salary cuts, job loss, stress due to the lockdowns, safety concerns, rent issues, financial troubles, and whatnot, we're truly in the same boat. And while many of us are undergoing serious financial concerns, it's truely empathy and compassion to each other that can help us float through these days. A hospitality college in Bali, compassionately accepts coconuts as fees from its students, who are undergoing financial troubles. The Venus One Tourism Academy came up with an innovative solution to permit students to pay their tuition fees in the form of natural raw materials. Read on to know more.
Students Undergoing Financial Difficulties Pay Bali College Fees In Coconuts
At the risk of sounding coconuts, The Venus One Tourism Academy now accepts fees from students in the form of coconuts and other natural raw materials. The college took this compassionate decision to help students undergoing financial troubles, pay their fees. An official at the institute, Wayan Pasek Adi Putra stated to Bali Puspa News "At first we began an installment program to pay their tuition fees, but now we've become even more flexible. Because of this COVID pandemic, we have adopted a flexible policy. We produce virgin coconut oil, so students can pay their tuition by bringing in coconut."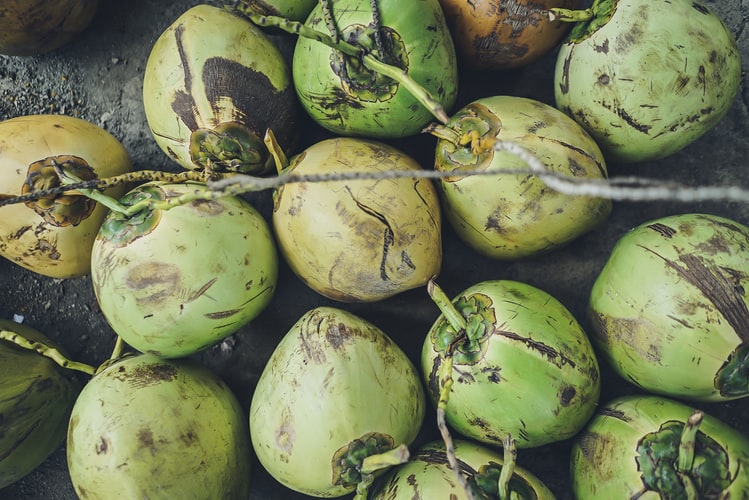 Also Read: An 8 Day Detailed Itinerary For Bali Under ₹50,000 Trip Cost
This Bali College Also Accepts Payment In Natural Resources Like Gotu Kola & Moringa Leaves
He further explained that the coconuts shall be used to harvest Virgin Coconut Oil at the college. According to the Bali Sun, The Venus One Tourism Academy also accepts tuition payments in the form of other natural products. This includes gotu kola leaves and moringa leaves. These are products utilised to prepare herbal soaps. In fact, their students can also sell their own products to enhance their entrepreneurship skills.
Also Read: Bahubali Star Prabhas Adopts 1650 Acres of Khazipally Reserve Forest Near Hyderabad In Memory Of His Dad
Wayan Pasek Adi Putra also revealed, "We have to educate them to optimize the natural resources in their surroundings. So when the pandemic is over, they would be more than just a common workers". College authorities also implemented health and safety protocols to combat the COVID-19 pandemic. Meanwhile, we salute this Bali college for coming up with an innovative barter system for students undergoing financial difficulties. Education must never stop, and a little compassion goes miles.