From comfy beds, cosy rooms, lavish meals to a refreshing lounge, staying in a hotel is undoubtedly one of the best parts about travel. Being the Chief Travelling Officer of Curly Tales, I Kamiya Jani have visited an array of gorgeous hotels. And I can tell you from my personal experience that choosing the right hotel can truly make or break your travel experience. While I know that it's best to avoid travel at the moment. But let me give you a list of the 12 best hotels I've visited till date. So, the next time you plan your staycation, you can definitely nestle here. And just like to pump up the excitement let's count this list backwards. So, 12, 11, 10, 9 , 8,……
12. Suryagarh In Jaisalmer
If the regal havelis of Rajasthan have always intrigued you, then Jaisalmer's Suryagarh must be on your wishlist. Witness the expansive desert for miles long from the comfort of the rustic rooms here. Get cosy with bae at the rooftop pool that offers a calm sanctuary away from the hustle-bustle of the city. Whether you chose to dine at the house garden or relax at Rait, the spa, relaxation is guaranteed here.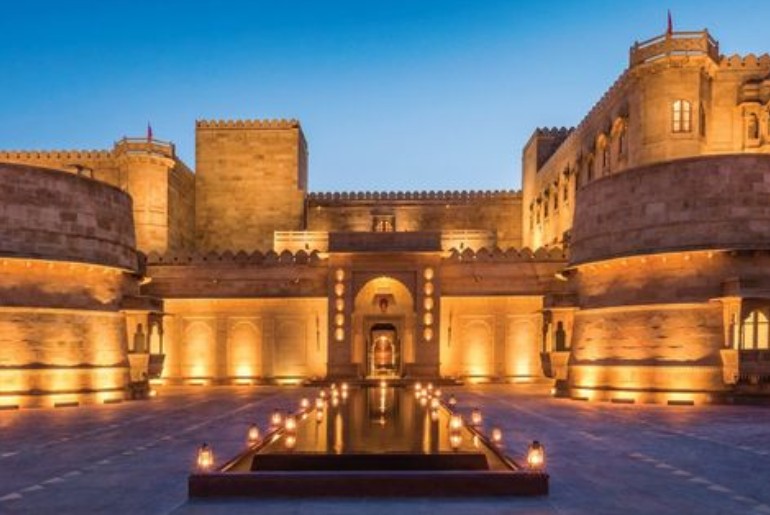 Tariff Per Night: ₹7,000 Onwards Per Night
Also Read: Rajasthan Reopens For Tourism; Here Are 8 Palatial Jaipur Hotels Where You Can Stay
11. The Leela Palace, Udaipur
Bollywood film, Yeh Jawaani Hai Deewani would have definitely given you hundreds of picturesque reasons to visit Udaipur. Let me give you one more, The Leela Palace of Udaipur. Unleash your inner royalty as you enjoy the views of Lake Pichola and Aravalli ranges from your beautiful room. Royal bed and breakfast arrangement and couple spa are some of the things that must be on your go-to list here.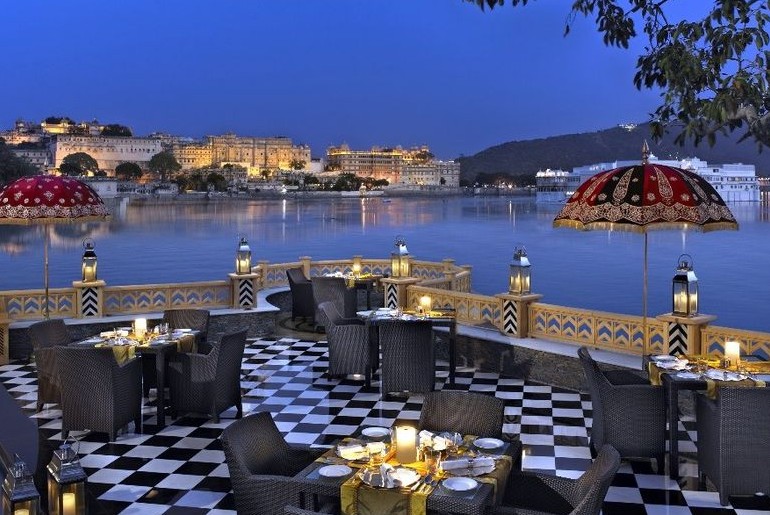 Tariff Per Night: ₹ 19,000 Onwards Per Night
10. The Khyber, Gulmarg
A trip to India's heaven on earth, Kashmir is a must. A few years ago I visited the Khyber in Gulmarg with my family. And let me assure you that it's nothing less than a paradise. Snow-capped mountains, wooden room greeted me as I lived and breathed the picture-perfect experience here. The Khyber has a lovely heated pool. Even though its indoor, the glass walls give you an outdoor feel.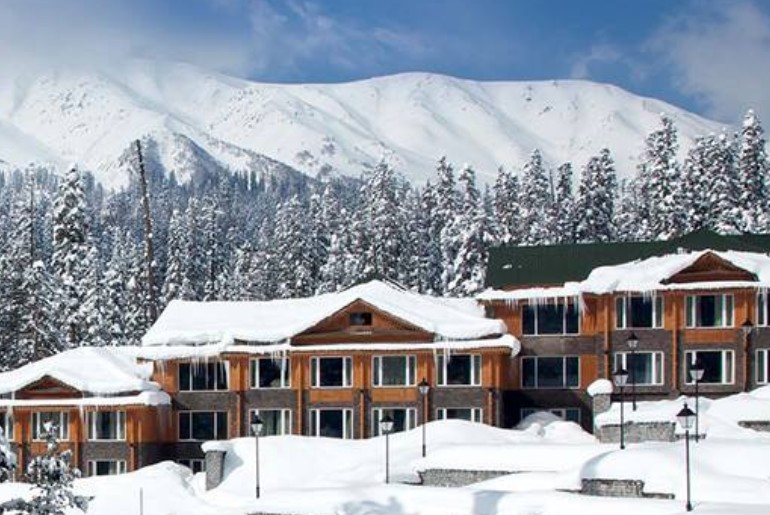 Tariff Per Night: ₹ 23,000 Onwards Per Night
9.The Grand Dragon In Ladakh
Ladakh offers snowcapped mountains, crystal clear lakes and a breath of fresh air. But it does have a dearth of luxurious hotels. And that's exactly what The Grand Dragon in Ladakh fulfils. The rooms here at the Grand Dragon offer an uninterrupted view of the snowcapped mountains. And even though it can get quite chilly during winters, the hotel is centrally heated making a perfect base to explore Leh & Ladakh.
 Tariff Per Night: ₹ 7300 Onwards Per Night
8.Oberoi Wildflower & Oberoi Cecil, Shimla
Shimla is all about its beautiful mountains and amazing weather. And if you find a hotel that truly compliments its vibes, then there's truly nothing like it. So let me personally recommend Oberoi Wildflower. The suites here offer you breathtaking views of valleys and mountains. If you're seeking a fairytale-like getaway then this 5-star property is your abode. Oberoi's other property Cecil in Shimla will transport you to a colonial-era with its regal architecture, fireplaces and expansive mountain views.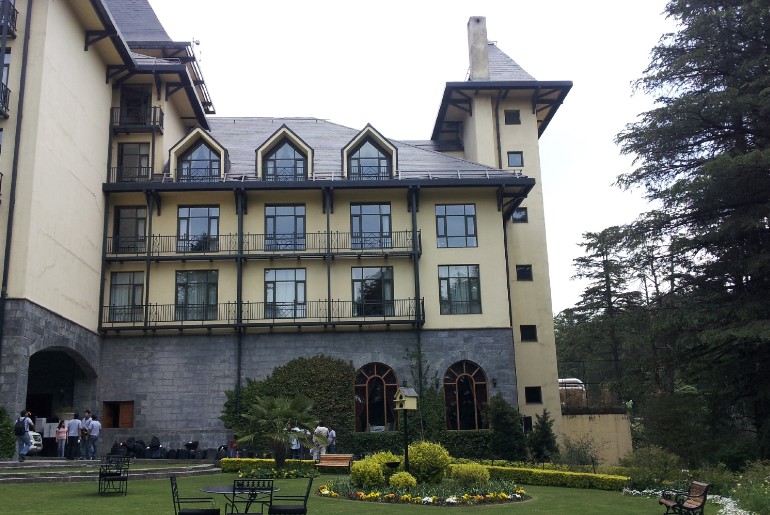 Tariff Per Night: ₹ 18,000 Onwards Per Night
Also Read: Take A Historic Ride On 117-Yr Old Steam Engine Running Through Kalka-Shimla Heritage Line
7. Punjabiyat, Punjab
Waking up to the sight of yellow mustard fields of Punjab is a dream come true for DDLJ fans. So when I visited Punjab, I made sure to stay at the rustic Punjabiyat. This resort is located around one hour away from Amritsar. It's situated right in between acres of farmland away from the city. The four stands alone cottages styled in traditional Punjabi architecture is simple, yet fulfilling.
 Tariff Per Night: ₹ 9000 Onwards Per Night
6. JW Marriott Walnut Grove, Mussoorie
One of the best resort experiences I've had is enjoying a lovely breakfast by the stream. And I got to experience this in JW Marriott Mussoorie. This resort organises a lavish breakfast spread right in the middle of a bubbling river. I remember sitting there with my loved ones, listening to the sounds of chirping birds, gurgling river while gorging on my delicious breakfast.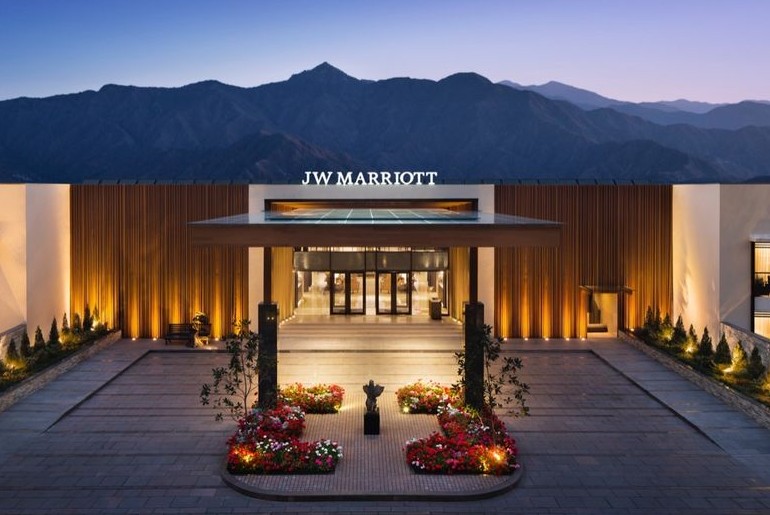 Tariff Per Night: ₹ 16,000 Onwards Per Night
5. Mihirgarh, Rajasthan
Rated as one of the most luxurious hotels in the world. Rajasthan's Mihirgarh screams royalty. This imposing sandcastle standing tall like an oasis in the desert, will make sure you can't take your eyes off it. All nine suites here come with either a mosaic plunge pool or a jacuzzi. Sit by the circular infinity pool as it cascades down the bougainvillea-draped terrace to add the extra charm to your vacation here. Meanwhile check out the top 10 cities of Rajasthan you must visit. 
 Tariff Per Night: ₹ 34,000 Onwards Per Night
4.Mahua Kothi, Bandhavgarh
A perfect amalgamation of rustic forest and luxury, Mahua Kothi is definitely one of my favourite resorts in India. With 12 standalone luxury cottages that blend into a private forest on the periphery of the national park, this resort is all things exotic. The guest area overlooks the large grassland where I spotted many monkeys and birds. The mud cottages are buil in a very local style of architecture. Another name for rejuvenation is definitely Mahua Kothi for me!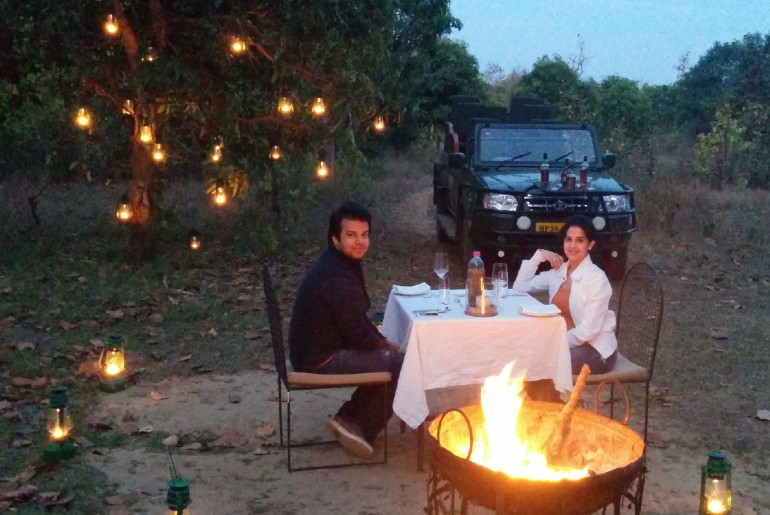 Tariff Per Night: ₹ 32,000 Onwards Per Night
3.Taj Fort Aguada, Goa
While staying in a homestay in Goa is amazing, but basking in a luxurious resort here is another experience altogether. Taj Fort Aguada is Goa's first luxury hotel built on the ramparts of a 17th century Portuguese Fort. At one point in time this resort was frequented by many celebrities. The sea view rooms here will take you all the way back to the vintage era.
 Tariff Per Night: ₹ 5,400 Onwards Per Night
2. Kumarakom, Kerala
Features as one of the most luxurious holiday destinations in the world by BBC, Kumarakom in Kerala, is one of my favourite resorts. Resorts blend the backwaters of Kerala with its architectural charm and luxurious, modern comforts. This place is a reconstruction of the traditional homestays of Kerala.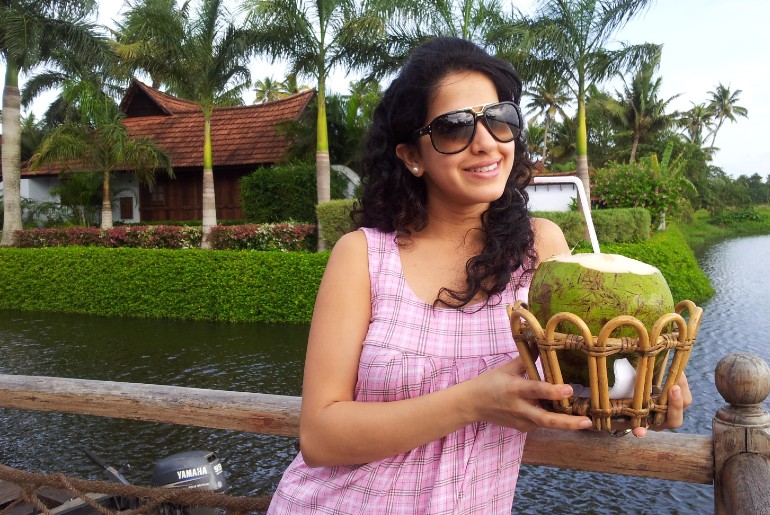 Tariff Per Night: ₹ 16,000 Onwards Per Night
1. Taj Falaknuma, Hyderabad
If you'd get a chance to stay in an ancient palace, would you? Well, I jumped at this opportunity and stayed at Hyderabad's Taj Falaknuma Palace. Nestled 2000 feet above the city this palace used to belong to the Nizam, one of the richest men in the world at that time. This 18th-century palace overlooks the City of Pearls and boasts of romance and grandeur. I was taken aback by the horse-driven chariots, enchanting rooms and staircases here. And this made it worth the visit.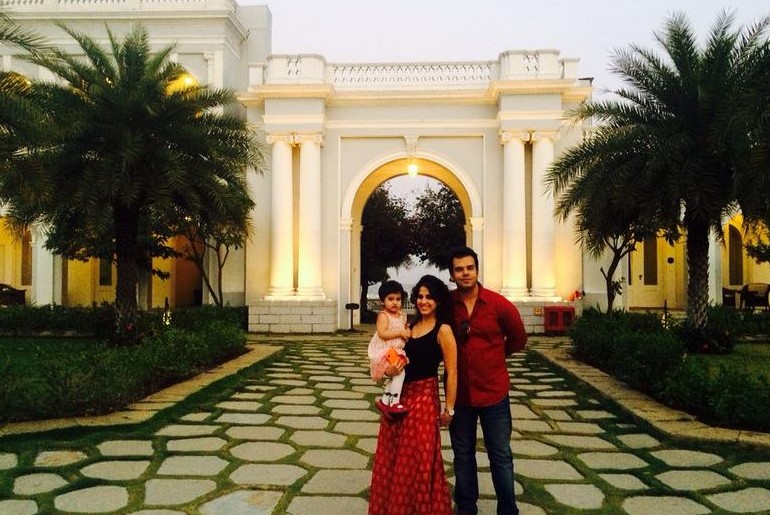 Tariff Per Night: ₹ 19,000 Onwards Per Night
So, these were some of my favourite resorts in India. I'm sure this list would want to make you leave your homes and visit these luxurious abodes. But trust me, when things get back to normal, you can enjoy every bit of your stay here, just like I did.