2021 would be the year of road trips! India & South Asia CEO of OYO, Rohit Kapoor in an exclusive interview with our Chief Editor Kamiya Jani had predicted that road trips would be on a rise in India post lockdown. The comfort of travelling in your own car, with your loved ones, can truly make you feel safe. So it's indeed a safe option to choose road trips over air or rail transport. It's convenient, comfortable and picturesque landscapes make it all the more exciting. So if you need a little help with planning a road trip, then here are 5 road trips you can take in the long weekend of 2021.
1. Mumbai To Goa
If you've always wanted to have your own Dil Chahta Hai moment, then Mumbaikars must go on a  fun road trip to Goa. National Highway 17 offers you a pleasant drive with lush greenery and delicious food joints to give you company. Cover a distance of 600km as you drive down with your gang to India's beach capital. Don't forget to wear your masks and follow all necessary COVID-19 safety protocols. Take a pit stop at Chiplun and visit the revered Parshuram Temple.  This is one road trip you must tick off your bucket list. Infact you can take some tips from our Chief Editor Kamiya Jani's recent road trip to Mumbai to Goa post lockdown. 
Also Read: Chill In An Outdoor Jacuzzi & Enjoy Stunning Sea Views In This Charming Resort in Goa
2. Chennai To Pondicherry
Situated around 155km from Chennai, the Paris of the East, Pondicherry is the perfect destination for a road trip. Drive down from Chennai for just a lovely 3 to 4 hours via the East Coast Road. And feast your eyes on the breathtaking view from our of your car window. For those of you who want to explore fun places along the way, let's tell you there are plenty of great sightseeing spots en route. From the UNESCO World Heritage Site of  Mahabalipuram,  fun crocodile bank trust to a Dutch fort, there's everything and more you can do on this road trip.
Also Read: 5 Best Places To Eat In Pondicherry, The Hotspot For European Cuisine In India
3. Ahmedabad to Kutch
Drive down 400km from Ahmedabad to visit the expansive salt desert in Kutch. A road trip lasting 7 to 9 hours, this one gives you views of desert, greenery and of course the colourful lives of the people of Kutch in neighbouring handicraft villages. Make pit spots at charming villages on the way, like  Nirona, Nakhtarana and Hodko to buy intricate handicrafts. If you'd like some rest during your journey, then Dhangadhra with its temples and mosques is your abode.
4. Manali To Leh
Glide along the snowy pathways of Manali as you drive down to Leh. While this journey might seem like a long one, it's nothing short of breathtaking. Snowcapped mountains and tall pine trees will give you company as you go on one of the best road trips of your life. Infact you can unleash your inner Geet from Jab We Met, and dance on Yeh Ishq Haaye, that's what we're talking about. Until you go on this road trip, watch this virtual tour of Manali to take some inspiration. 
Also Read: Mumbai To Goa Road Trip: Here's Where To Eat, Stay & Relax On The Way
5. Guwahati To Tawang
Go on a wonderful road trip from Guwahati to Tawang. It might be a rough one, nevertheless, it's a picturesque road trip. With an estimated driving time of 13 hours covering 450km, it might get a bit tiring. But hey! That's what pitstops are for right? Take a break at Dirang. This cultural capital of Assam houses several historical ruins against a beautiful landscape. Once this stopover refreshes you, drive down to Tawang and let the serene monasteries leave you feeling calm.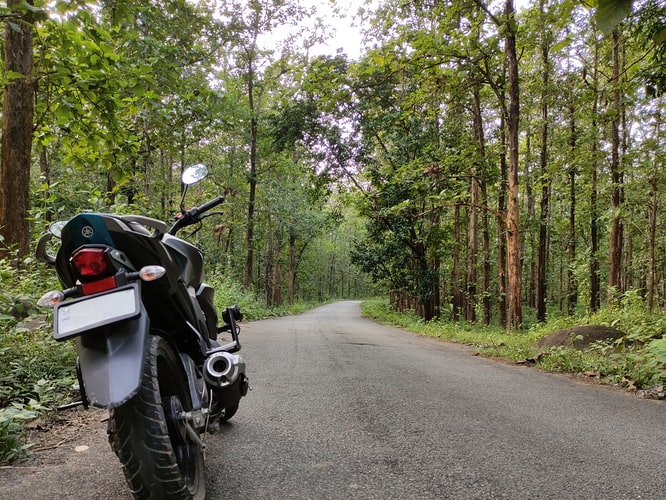 Also Read: This Tranquil Resort In Coorg Has Private Pools Overlooking Serene Landscapes
6. Bangalore To Coorg
Bangaloreans! If the hustle-bustle of the city leaves you craving for some peace and quiet, then drive down to Coorg. Situated 250km away, the Scotland of The East, offers lush coffee estates, gushing waterfalls, and beautiful sunsets by the lakes. From the magnificent Abbey Falls, grand Omakareshwara Temple to te popular Big Cup Cafe, there's a lot to explore here. This road trip with your family is one you'd never forget. So let the lush greenery around heal you as you go on this epic road trip.
Travel enthusiasts! These are 5 of the most gorgeous road trips in India you must go on during the long weekends of 2021. Expect breathtaking sceneries, fun pit stops and of course great food along the way.