Dubai is all set to welcome tourists from 7 July and British Airways is one of the first non-local airlines to resume flights back to the emirate. After Emirates, British Airways is all set to resume passenger flights from July. The airline announced it will resume services from Dubai to Heathrow from 17 July, as well as add additional flights from August. Starting 1 August, the frequency of flights will be increased to daily.
In Flight Rules
All passengers must follow the airline's updated travel rules. This includes wearing facemask at all times, self-service check-in and restricting movement when aboard. Besides, the airline will also provide travellers with a personal protection packs containing antibacterial wipes and hand sanitiser gel.
The airline also advises passengers traveling to Dubai to check regulations to be followed on arrival. Upon arrival, all travellers must undergo thermal screenings at the airport. Besides, suspected cases will also be sent for a re-test. Covid-positive tourists must isolate themselves at an institutional facility provided by the government for 14 days at their own expense.
Dubai is all set to reopen borders for international tourists from 7 July. Also, here's how Emirates plans to welcome tourists back to India.
Emirates' Services From Dubai To London
Emirates has been operating services to Dubai for several weeks. The airline also plans to resume the world's largest passenger plane A380 from July 15. Emirates' A380 will be back in service on its Dubai to London Heathrow route. Ever since the pandemic broke open, demand for passenger flights have dropped. As a result, many airlines, including Emirates grounded flights including its 104 Airbus A380s.
Other airlines have also revealed plans to restart flights to Dubai from July. Turkish Airlines also plans to fly 11 weekly flights from Istanbul to Dubai, effective from July. Air France also has plans to resume services from Paris to Dubai.
Here's a list of All The Emirates Flight Routes Now Operating.
Etihad To Increase Services To 29 Destinations From 1 July
UAE's national airline, Etihad currently flies to 20 destinations, including New York, Dublin and Jakarta. In addition, the airline plans to add nine more destinations starting July. The airline recently suspended flights from Pakistan to Abu Dhabi but it is still flying passengers to Islamabad, Karachi and Lahore.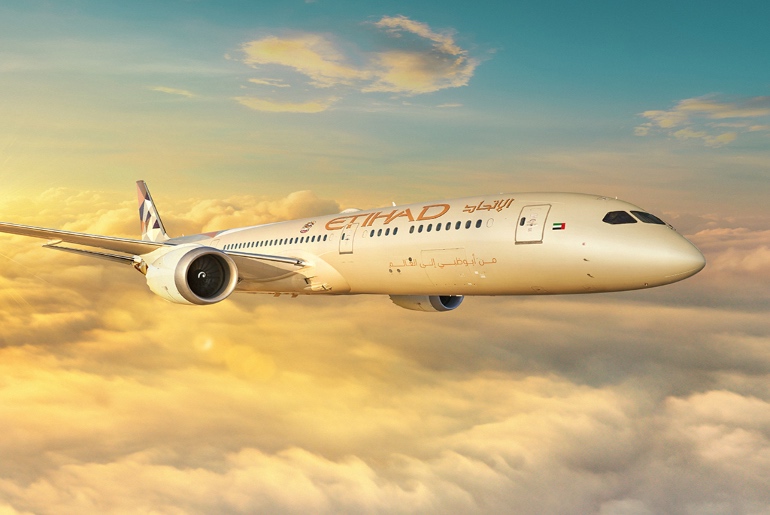 List Of Destinations Etihad Will Fly To From 1 July
Abu Dhabi
Bahrain
Chicago
New York
Toronto
Colombo
Islamabad – Note: Pakistan to Abu Dhabi passenger services suspended
Karachi – Note: Pakistan to Abu Dhabi passenger services suspended
Lahore – Note: Pakistan to Abu Dhabi passenger services suspended
Jakarta
Kuala Lumpur
Manila
Seoul
Singapore
Tokyo
Melbourne
Sydney
Amsterdam
Athens
Barcelona
Brussels
Dublin
Frankfurt
Geneva
Istanbul
London
Madrid
Milan
Paris
Zurich