It's the season to be jolly! Winter is almost here and the UAE has a lot to offer to let you enjoy the cozy weather. Well, but one thing that instantly comes to our mind about UAE winters, is camping! The thought of lying on the sand, and sleeping under a star-lit sky is magical and if you fancy a night like this, here's something you'll love.
While camping is fun, the planning and the leg work that come it can bog you down. Not anymore! Campr in UAE is here to let you experience a hassle-free camping and hiking, so you can just focus on the good bits.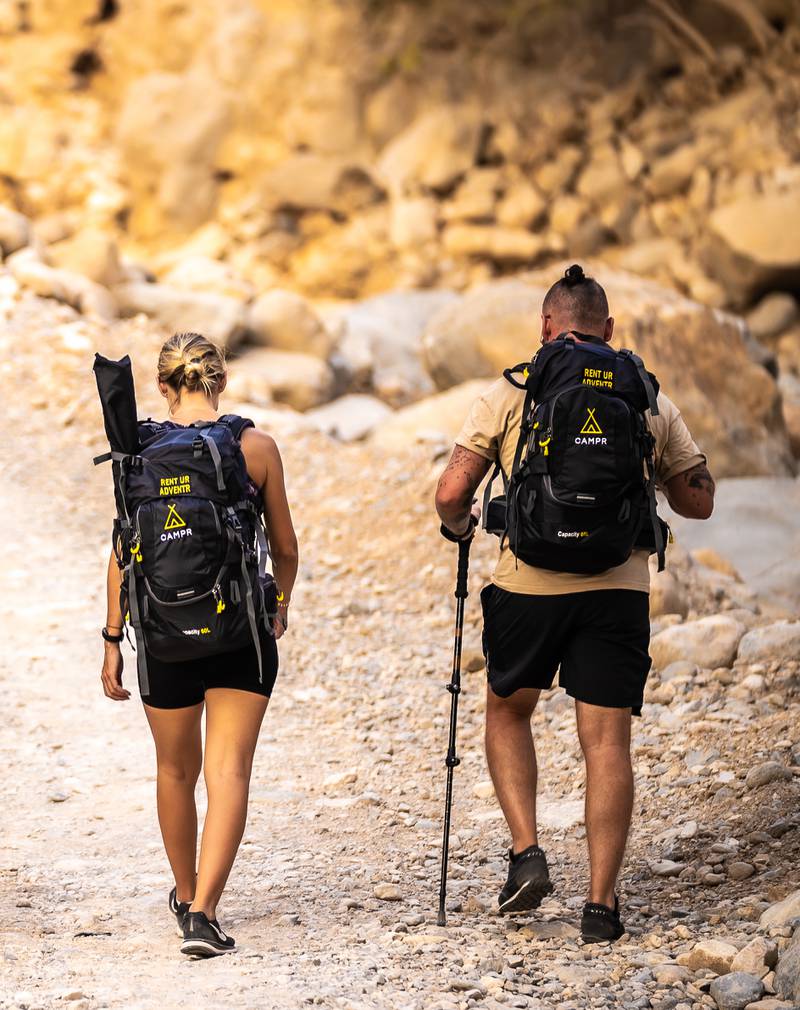 Started by South African couple, Christine and Schalk in September 2020, Campr is the answer to a hassle-free camping in UAE. The process is super simple. You just have to book online a few days in advance, you can pick the place you'd like to camp in. This can in the desert, the wadis, or the beach and Campr will take care of the rest. All you need to do is show up with your food, bevvies and your bedding!
Also read: Camp In A Quirky Caravan, With Your Very Own Terrace & Barbecue In This Picture-Perfect Beach In UAE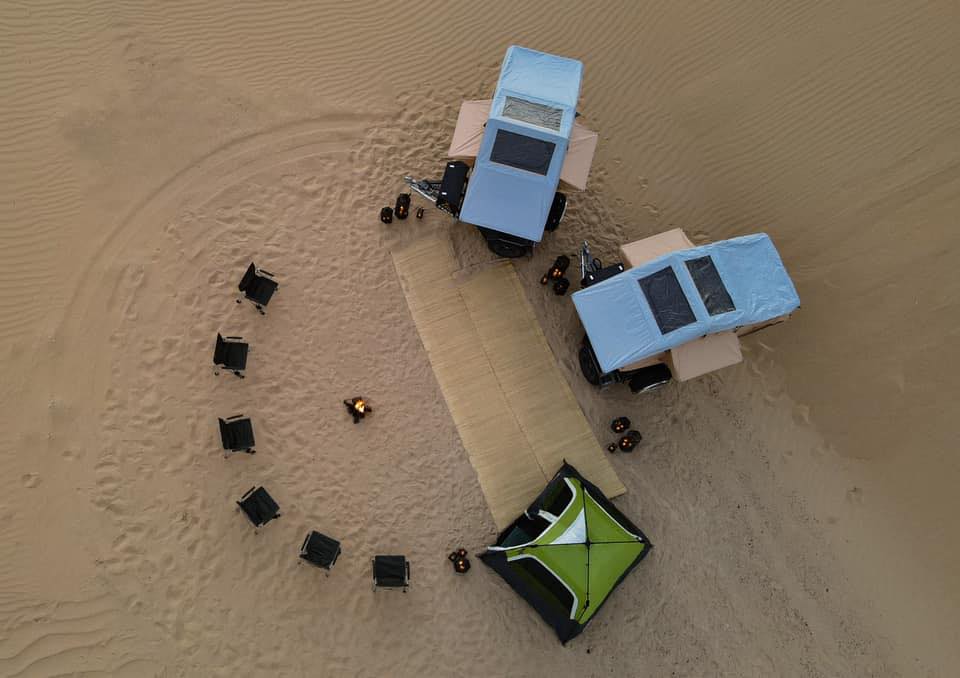 How Does It Work?
Once you pick your location, Campr will do all the leg-work for you. The tents can sleep two or four people, for a one night's stay. The team will pick the location and also set up everything you need for a perfect camp night- from tent to barbeque and more. They will then send you the location and you can arrive with your gang for a perfect evening in your favourite location.
And now, Campr also takes the hassle out of hiking. All you need to do is pick your CampR Pak location and they'll do the rest for you.
What's The Cost?
This completely depends on what you pick. CAMPR ADVENTR sets up tents for two, four, six or even groups of up to 12 people. The CAMPR 2- 1 NIGHTR is priced at AED 1000 and goes all the way up to AED 3200, depending on how many people you want to camp with,  and for how long.
As for the hike, there are two packages. The CampR Pak 1 costs AED 400 and includes sleeping, cooking and hiking equipment for one person for one night. Besides, CampR Pak 2 costs AED 750 and includes sleeping, cooking and hiking equipment for two persons for one night.
Also read: A List Of All The Camping Sites Now Open In The UAE
What's Included In The Deal?
The camping cost includes sleeping tents, kitchen facilities including water, led lighting single plate gas stove, food preparation counter, barbecue grill, and a sink. There's even a USB charging station, foldable chairs and tables, a retractable shower hose as well as crockery and cutlery. In addition, a barbecue will also be set up, so you just need to bring your food and drinks.
Also read: Swim, Snorkel & Get Up-Close & Personal With Piranhas At Dubai's Green Planet
Also read: You Can Now Camp Inside A Bubble Tent Amidst The Stunning Jebel Hafeet Mountain