We are a Chai loving nation. With a smattering of small tapris tucked away in every nook and corner, millennials bonding over their favourite chai-sutta to our very own Prime Minister being a Chai Wala, indeed we are a chai loving nation. So if we are proud chai lovers, then why visit Malasyia's BOH Tea Plantations, when India has the gorgeous tea plantations of Munnar? With strikingly similar lush green tea fields, thicketed forests home to exotic species of flora and fauna, the tea plantations in Munnar, Kerala will indeed leaving you vouching for #Vocalforlocal. And if you still aren't convinced, then here are 5 reasons why Munnar's tea plantations are better than Malaysia's BOH Tea Plantations.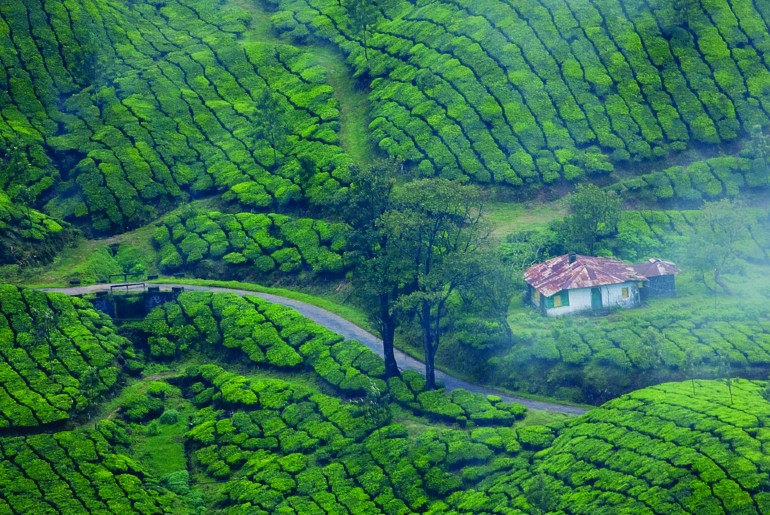 1. Munnar Holds Decades Of Rich Culture And History In Its Tea Plantations
If Malaysia's BOH Plantations holds decades of legacy, then so does Munnar's tea plantations. A Scottish tea planter and a lawyer first visited Munnar in 1790. He came to Munnar as a British resident to solve a dispute between Travancore and its neighbour Madras. But he fell in love with the hilly region immediately. Munro convinced the royal family to lease the land to him. The King of Travancore granted him a land on lease, where he started the cultivation of crops like coffee, cardamom, sisas and cinchona in various regions in 1879. 
Munnar got introduced to the world of plantations. But Munroe was only  instrumental for the plantation bit. AH Sharp, a European planter, was responsible for introducing tea to the hilly destination of Kerala. In 1880, AH Sharp started tea cultivation in the 50 acre land in Parvathy. Today what started as the first tea sapling has emerged into 50 sprawling tea gardens in Munnar. 
Some of the most well-known tea gardens in Munnar are Harrison Malayalam, Michael's Tea, Brooke Bond and AVT Tea to name a few. The cascading green manicured tea gardens, the misty fog surrounding the area, the cool breeze, view of the carpets of tea estates dotted with tea pickers, is just a sight to behold. And where do you get all this? Here in India! The tea plantations of Munnar are not just the best in India, but one of the most sought after tea plantations in the world. When you're in Kerala you can even visit Kairali Ayurvedic Healing village. 
2. Visiting Munnar's Tea Plantations Is A Pocket-Friendly Experience
This is one of the most obvious reasons why you must choose Munnar's tea plantations over Malaysia's BOH plantations. Tucked away in Kerala, you can enjoy the same gorgeous view, sea of green tea gardens, and chilly weather here in Kerala. The best part? You can get all this and more without burning a hole in your pocket. Forget spending money on flight tickets and hotels in Malaysia. Just head south to Kerala to experience the same. While Munnar has around 50 tea gardens, you can visit all of them free of cost. Yes!  It is free entry to take a stroll and explore the gorgeous tea gardens.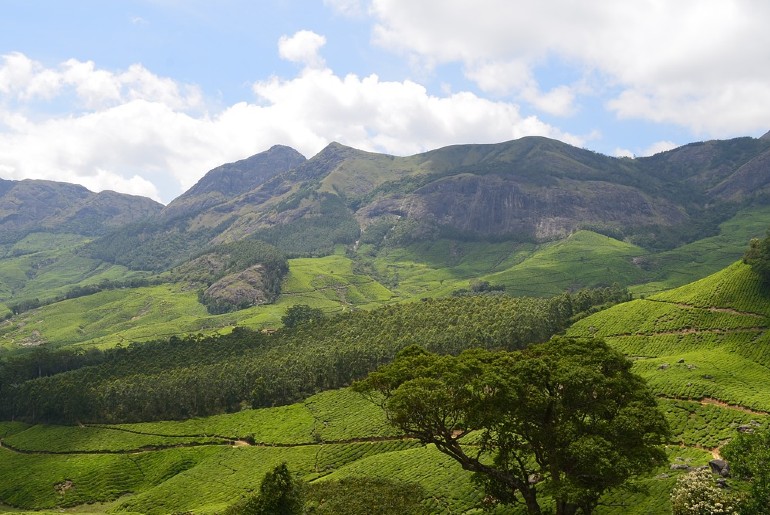 Also Read: 10 Best Road Trips You Can Take In India
3. Tea Lovers Can Visit The Tea Museum In Munnar
If you're a die-hard tea lover, then Munnar has the ultimate experience for you- a Tea Museum. Visit the Tea Museum here established by the Tata Tea group. This unique tea museum sheds light on the history, facts and figures of the tea gardens in Munnar. It contains old photographs, machinery, curios and other gems which will give you a broader perspective on the growth of tea in this hill station.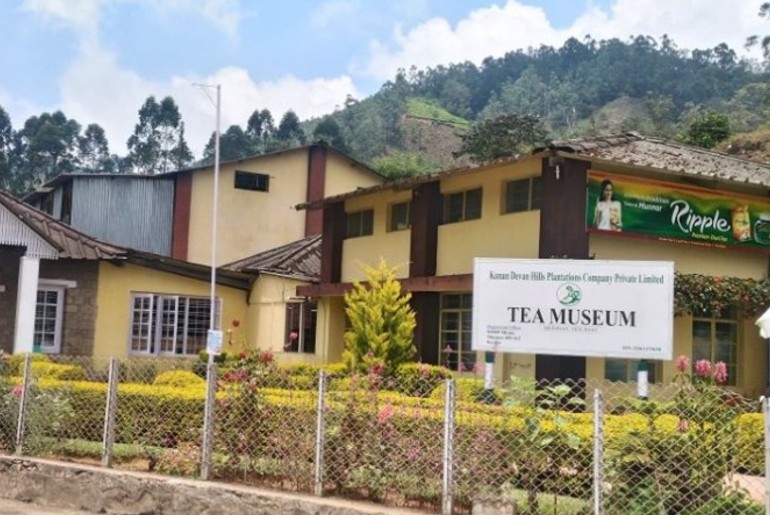 A first-hand experience of the tea processing operations is also provided here along with a tea tasting session at the tea rooms. The entrance fee for this museum is just ₹75 for adults and ₹35 for children below the age of 12. This is a tea treasure which you can find in Munnar.  Did you know Kerala Bags First Spot In Top 20 Global Trending Destinations For 2020?
4. Get A Slice Of Bollywood In Munnar
And just-tea lovers? The tea plantations of Munnar welcome Bollywood fans too. This is something you might definitely not get in Malaysia's BOH tea plantations. The green landscapes of Munnar was featured in the Bollywood movie Chennai Express. Shah Rukh Khan and Deepika Padukone danced to the tunes of  "Kashmir Main Tu Kanyakumari" and the lush green tea gardens was the perfect backdrop. Apart from Chennai Express, Munnar even features in films like Life of Pie and Nishabd. So imagine taking a stroll along the picturesque manicured tea gardens, as you hold you bae's hand and unleash your filmy side. Tea gardens of Munnar is also one of the Top 15 International Travel Experiences In India. 
5. Spot The Rarest Flower In The World In The Tea Gardens Of Munnar 
What if we told you that you can have the once in a lifetime experience of spotting one of the rarest flowers in the world in Munnar? We aren't kidding folks. The tea gardens of Munnar. Neelakurinji (Strobilanthes kunthianus) is the rarest of the rare. It doesn't grow in any other part of the world other than Munnar, That's not it, Neelakurinji blooms once in 12 years. And when it does, it bathes the ground with a dreamy shade of blue. It's truly a sight to behold.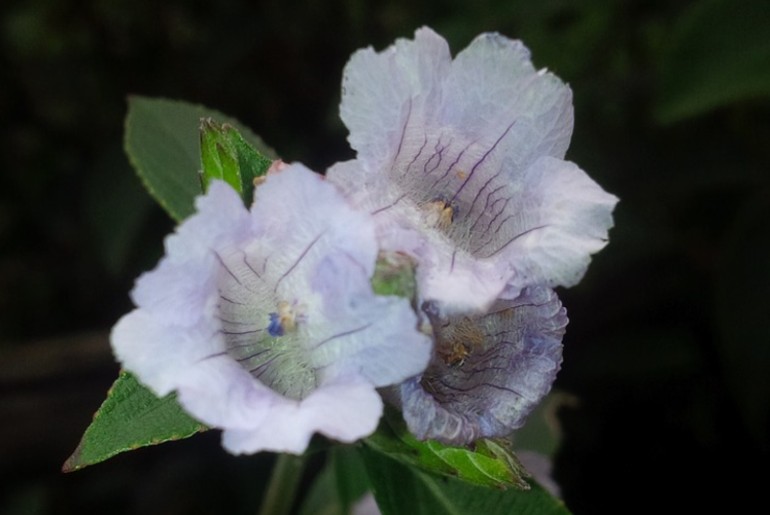 Since Neelakurinji blooms once in 12 years, tribals use this to calculate their age. It last bloomed in 2018. The Lonely Planet listed Munnar and the Western Ghats into the list of  Best Places to Visit in Asia in 2018 thanks to the rare  Neelakurinji flowers. Where can you find this? Not in BOH Tea Plantations of Malaysia, or any other place in the world, but only in Munnar. This blue flower which does not have any medicinal value to smell cant be seen anywhere else but in the Western Ghats in India. So if one of the rarest flowers in the world blooms in Munnar, India, do you need any more reasons to choose the tea gardens here over Malaysia's BOH tea plantations?