Foodies, listen up! The 2022 edition of the Dubai Food Festival is back and all foodies should visit the city-wide event. The event will happen from 2nd-15th May 2022, and there's A LOT for everyone to enjoy. From rich culinary diversity to authentic and homegrown cuisine, and unique restaurant experiences, there's going to be a lot of food drama in store. Organised by Dubai Festivals and Retail Establishment (DFRE), the festival has a line-up of bespoke gastronomic activities.
What To Look For In Dubai Food Festival 2022?
1. Dubai Restaurant Week (6th May- 15th May)
Dubai Restaurant Week will offer an exclusive dining experience to all foodies. The restaurants will offer diners, carefully curated two-course lunch menus and three-course dinner menus- all at an attractive price that saves customers up to 50 per cent when dining out. The specially curated menus will feature the restaurants' most irresistible dishes, catering to cuisines across the globe. 40 of the city's best restaurants will serve two-course lunch menus for Dh95 and three-course evening menus for Dh150 per person. Reservations are already being accepted, and because of limited space, reserve your tables in advance.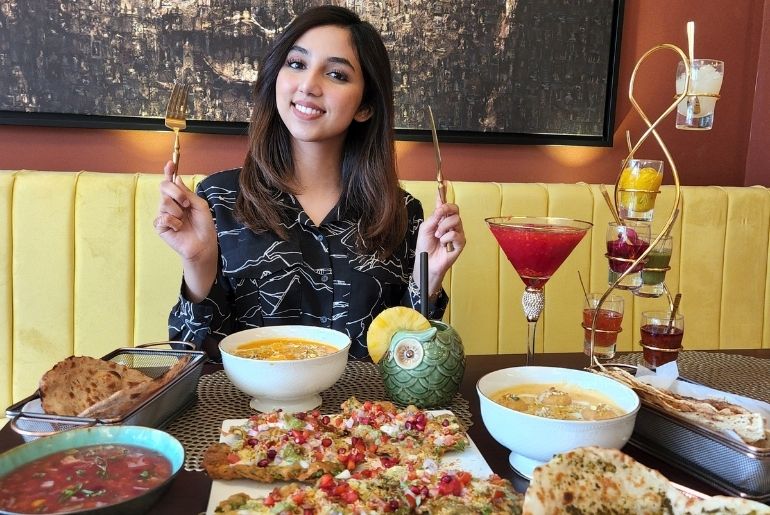 Also Read: Experience Drive-In Ramadan Food Festival At Dubai's Safa Park
2. Hidden Gems Of Dubai (May 2nd-15th)
Dubai has a host of hidden food spots. DFF's Hidden Gems allows curious culinary fans the chance to indulge in 32 of the top hidden food hot spots in the city. These undiscovered culinary gems will offer incredible authentic tastes and a vibrant atmosphere at pocket-friendly prices. To showcase your local hidden gem eateries, enter this competition. Visit 3 distinct eateries with a maximum spend of Dh100, film a short video, and tag @dubaieats for a chance to win cash rewards from a total of Dh100,000.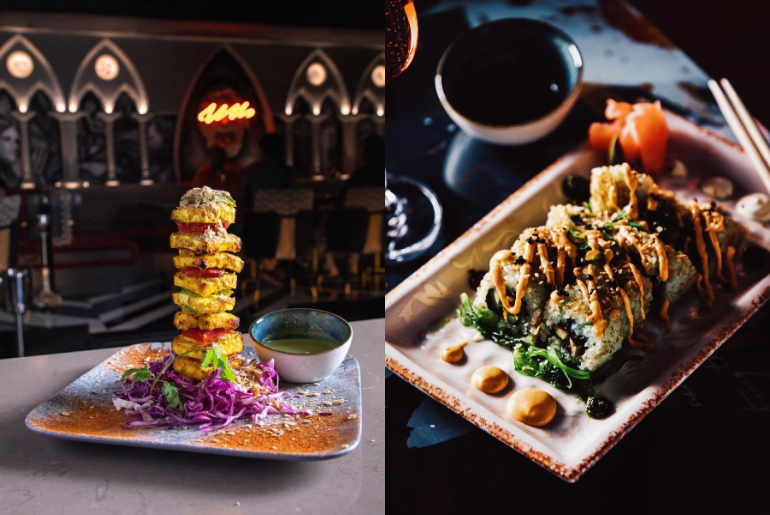 Also Read: Food Deals In Dubai Under AED50 That You Must Avail NOW
3. Foodie Experiences (May 2nd-15th)
After the hugely successful launch of Foodie Experiences at last year's DFF, the concept is back for 2022 and will deliver unique, one-of-a-kind food adventures. Foodie Experiences will feature masterclasses, chef's tables and experiential dining in unique venues. It's a great moment to be a gourmet! Pick from more than 20 gourmet experiences as well as a wide variety of experiences including a desert dining experience with Platinum Heritage
During this Dubai Food Festival, try out some of the most scrumptious homegrown restaurants and cafés#Dubai #FoodFestival #EidAlFitr #UAE @visitdubai pic.twitter.com/uL0VJ1tETy

— UAE Forsan (@UAE_Forsan) May 3, 2022
4. Promotions for Eid Big Breakfast (May 2nd- 6th)
This initiative was for the families to bond on the festive occasion of Eid Al Fitr. DFF is providing 18 Eid Big Breakfast initiatives around the city. The unique breakfast experiences from diverse cultures will support the initiative to be successful.
5. Mall Events and Citywide Attractions (2nd-15th May)
To commemorate the annual food festival, malls and attractions throughout Dubai will be offering dining deals, offers, and family fun. The programme will include Share Rewards programmes at the Mall of the Emirates, City Centre Mirdif, and City Centre Deira. Participate in a food photography workshop at City Centre Deira. They also have dine and win promotions at The Beach, La Mer. City Walk, Festival City's "spend and win" promotion, and Bluewaters' masterclasses are part of the various offers.