Maldives seems like the most sought after destination for most Dubai residents. A whole lot of people have been stuck at various parts of the world due to the covid pandemic. And Maldives is also on that list! From couples who went on a honeymoon to those who picked the secluded island for a relaxed vacation, stories about couples being stranded in this island have been the talk of the town during the pandemic.
And if you're upset about not being able to travel to Maldives, try out this Maldives' Luxury Hotel Reveals Tuna Curry Recipe at home.
Heba Hashem and Olufemi Adefowoba are also among the list of people who got stranded in the island due to the nationwide lockdown. The couple's week long holiday in Maldives turned into a 105-day ordeal, thanks to Covid. During the three months, they changed hotels three times, slept in the airport and hired a private plane with five others to leave the Maldives.  Here's their story.
On that note, read this story of how this Dubai-Based Indian Couple Returned Home After A 105-Day Honeymoon In Maldives!
Stuck In Paradise
Heba and Olufemi  jetted on a holiday to the Paradise Island Resort & Spa in Lankanfinolhu North island on March 16. Their return was booked for 25 March and all was well until UAE suspended flights. And, that's when things went haywire. The couple were stranded in the island from March. The couple knew that were in deep trouble.
Also read this story of how a Pregnant UAE Woman Returned Safely From USA Amidst Covid 19 Chaos.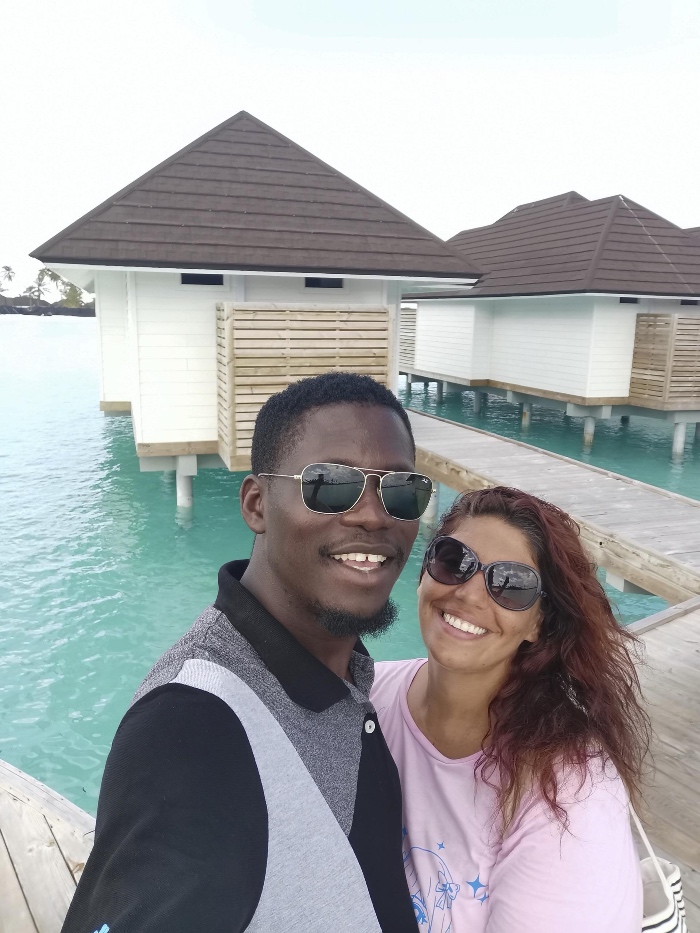 However, they decided to give it a shot and headed to Velana International Airport on Male, the Maldivian capital, on the day their flight got cancelled. Little did they know, they would end up staying at the airport for five days. Heba and Olufemi slept on airport chairs, and lounges for the next five days, hoping to hear something positive.
Luck did not favor them and the Ministry of Tourism transferred them to a resort. Hashem and Adefowoba, were transferred to the Olhuveli Beach & Spa, an island resort that the government had turned into an isolation facility for stranded tourists. And, this was going to be their home for the next 87 days!
The Indefinite Holiday
When they arrived at the resort, there were about 200 tourists from across the world who were stranded in the island. A couple of them were also from the UAE. Initially, the couple was relieved and even felt like it was the start of their holiday. The couple had the opportunity to snorkel with dolphins and nurse sharks- and these experiences they thought were the highlight of their trip.
As for the room, the couple was given a bungalow on the water for a discounted rate of $100 (AED 367) a night as they awaited  more updates. However, this did not last long! The resort demanded an advance payment for 2 weeks and also had guests sign a form declaring they would pay the remainder of the amount for their stay later.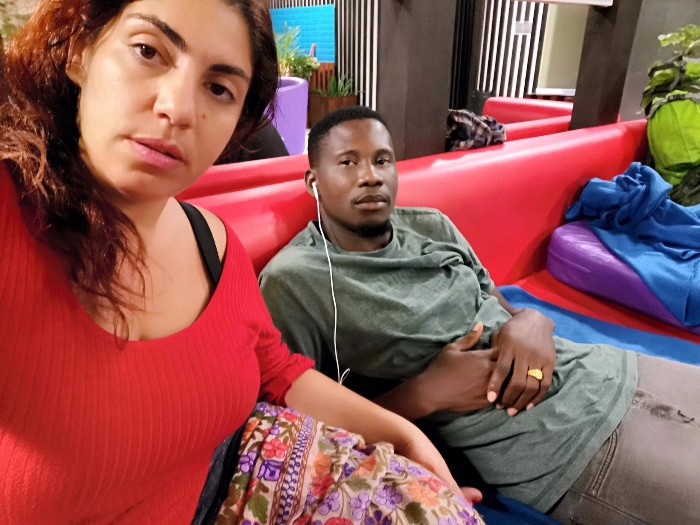 Brainstorming Plans To Exit The Island
On the job front, thankfully, Hashem's nature of job permitted her to work remotely from the resort, although getting hands-on was becoming difficult. Slowly, things began getting out of control and home was the only thing that was on their mind. "When you're forced to be somewhere and you don't know when you're leaving… you stop appreciating the beauty around you at one stage," Hashem told The National.
Every two weeks, a set of tourists from the same nationality were picked by repatriation flights. The only other way to get out of the island was to arrange for chartered flights to nearby countries such as Sri Lanka. And these flights came a whopping AED 14,692 per person.
Meanwhile, here's how Dubai Parents Re-Created Stay Home Fine Dining Experience For Their Daughter's Birthday.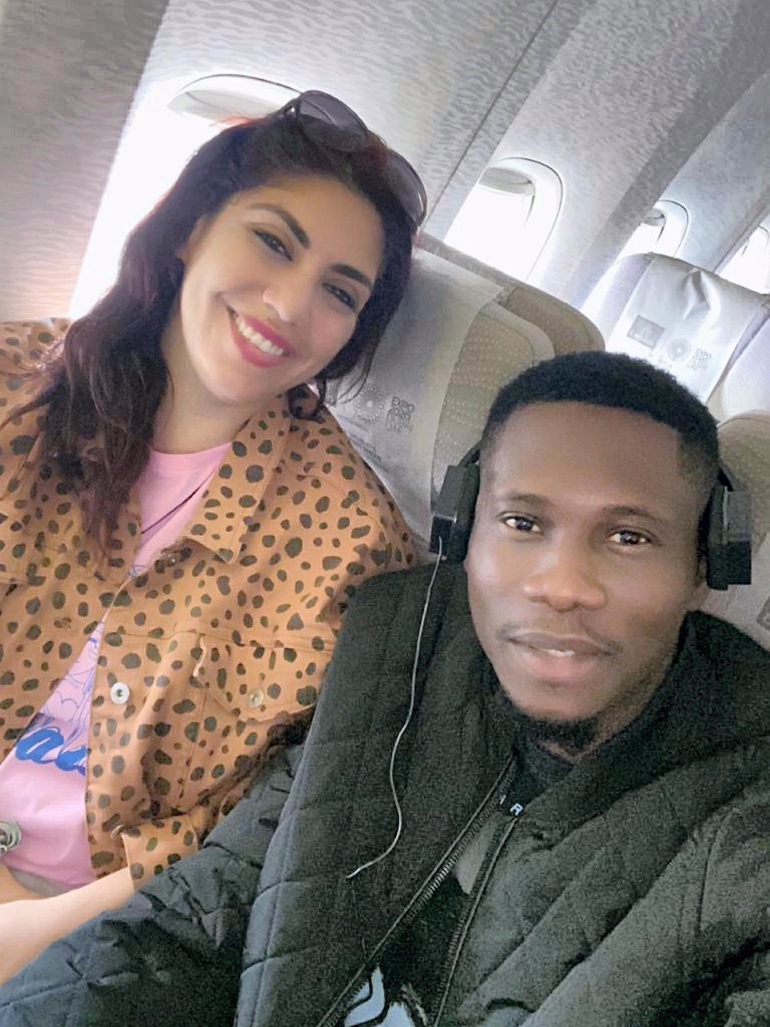 However, the couple managed to track down a chartered flight and opportunity aroused to leave the island. Hashem negotiated the price and brought it down to USD$2,000 per person for her and five others to fly from Maldives to Colombo. Meanwhile, Emirates had resumed services from Colombo to Dubai twice a week.
On June 28, Ms Hashem, Mr Adefowoba and four other tourists fled the Maldivian island on a chartered flight to Colombo. Upon arrival in Colombo, they had to wait for hours to complete paper work and obtain approval to travel on the Emirates flight to Dubai.
"I knew I was home when the heat blasted my face after we exited the airport. The feeling of finally being back in Dubai was indescribable, it's something I'll never forget," Ms Hashem said. On that note, if you're planning a vacation anytime now, here are 7 Hacks To Have The Ultimate Vacation With Social Distancing.
How Did They Pay Their Bills?
The unplanned extended holiday left them with a AED 50,000 bill. Heba and Olufemi managed it with some support from their parents and using credit cards. They couldn't move to a cheaper hotel as the Maldives government had banned tourists from moving between resorts to curb the spread of the virus.
"There's always a silver lining to every situation, even though it might be difficult to see it now", said Hashem. An in case you didn't know Flights To Dubai Have Started And COVID-19 Test On Arrival Is Free For Indians.