Dubai Safari Park, one of Dubai's leading leisure destinations, closed its doors for the season ending 31 May, 2021. However, the parks now open for yet another season and visitors are welcome back. For the first time ever, the park has launched a super exciting 'behind the scenes' experience for all visitors this season. Well, that's not all. There's more you can expect from this year's season. Here's a list of 5 things you must not miss out at the Dubai Safari Park this season.
Meanwhile, A Huge Safari Park With Over 50,000 Animals Is Coming To Sharjah This Year.
1. Get Up Close & Personal With Animals & Learn About Their Habitats
For the first time ever, Dubai Safari Park is set launch a 'Behind The Scenes' experience. This will allow visitors to get close to the animals, know their habitat, all under the guidance of an animal shepherd. Guests will be led around the park to special habitats in an open air Marshell vehicle. During the tour, you can feed the crocodiles, elephants and giraffes, as well as feed and brush the rhinoceros and participate in enrichment sessions, while viewing the lions. The Behind The Scene package is priced at AED 1,200 for 10 guests.
Ahmed Al Zarooni, director of Public Parks and Recreational Facilities Department at Dubai Municipality, said: "The park offers an immersive animal safari experience that is among the best in the world … Visitors can come face to face with diverse animals, including ungulates, carnivores, birds, reptiles, primates and small mammals, including several endangered ones. They also have opportunities to learn about their nature and habitats in detail.
He further added that the new season will also feature an exciting array of shows, events, exhibitions and activities that offer unique recreational and educational experiences for visitors.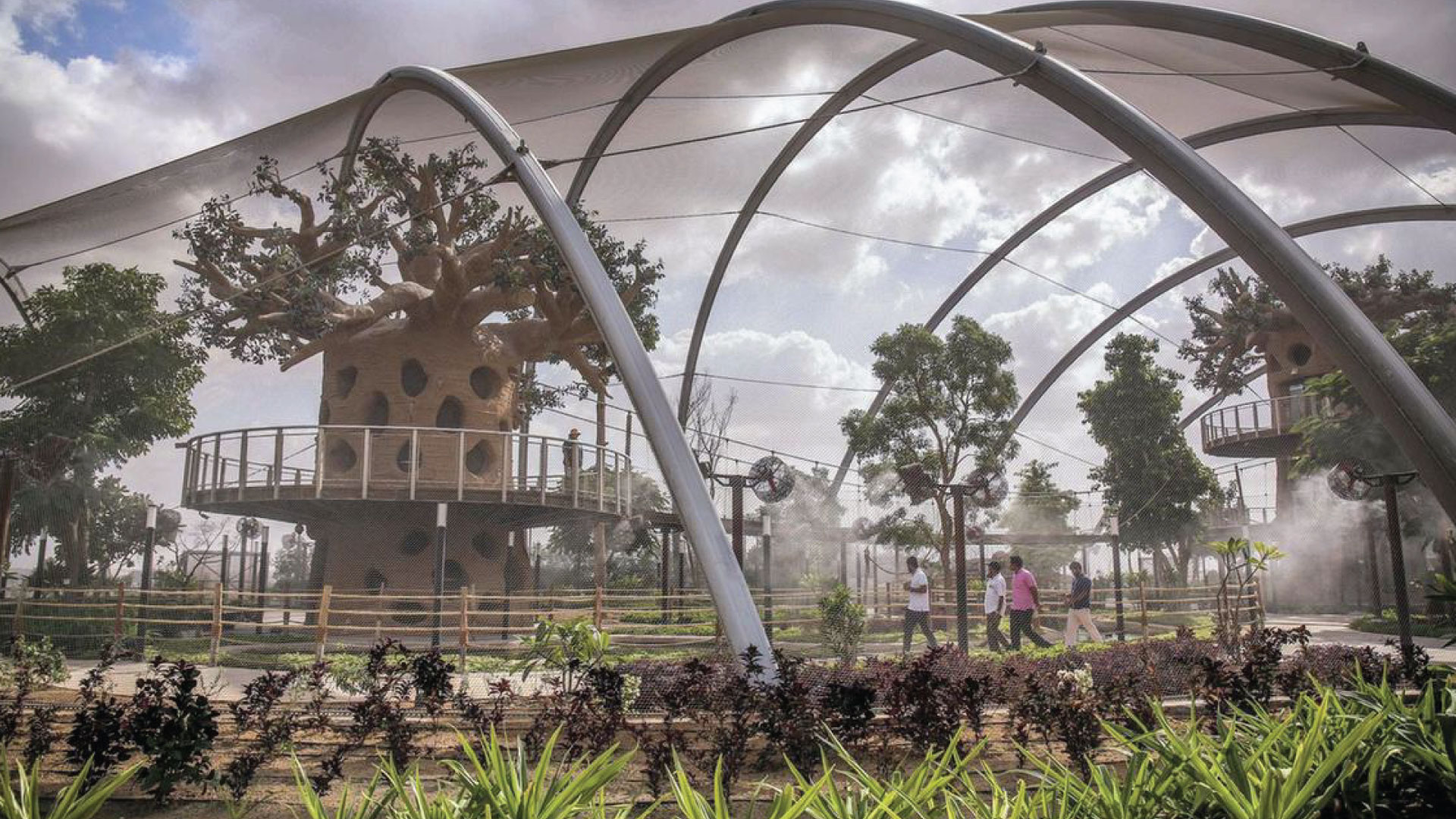 2. Enjoy Breakfast With Birds
For the very first time, visitors can enjoy a scenic breakfast, while spotting some of the rarest species of birds. Guests can gorge on tempting breakfast dishes while enjoying a scenic view from the Dubai Safari Aviary in the African village. The new experience will run for 1.5 hours and the park can host six visitors at a time. Booking must be done three days in advance. The 'breakfast with birds' package is priced at AED 2,000.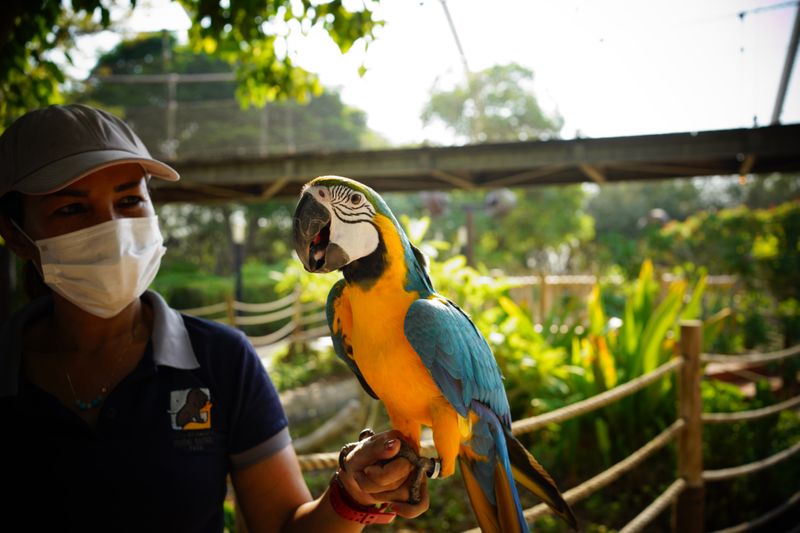 3. Go On A VIP 'King Of The Safari Tour
The Safari park has also launched a new 'King of Safari' package that comes with a personal guide and vehicles to give a personal tour of the park. Besides, guests who opt for this package can also feed birds and giraffes during the tour, enjoy the Safari Journey, VIP parking as well as fast-track entry into every attraction.
What Else Can Visitors Expect This Season At The Dubai Safari Park?
The Park offers unique interactive programmes blended into the safari journey that provide visitors a unique and memorable experience. Not only can visitors see different species of animals from across the world, they can also enjoy activities, performances and shows that entertain as well as educate.
Dubai safari park is home to around 3,000 animals, including 78 species of mammals – 10 different carnivores and 17 primates –; 50 types of reptiles; 111 kinds of birds as well as amphibians and invertebrates. These include rare animals like Komodo dragon, spiral-horned antelope, Arabian Oryx, coloured African wild dog, gorilla, gibbon, bongo, and lemur.
Spanning 119 hectares, the Park comprises three main villages, the African Village, Asian Village and Explorer Village and also includes an Arabian Desert Safari tour. Each village in the Safari Park represents a different climate and ecosystem and houses distinctive species of animals.
The Park is designed to ensure visitors can move around easily whether on foot or by using eco-friendly transport means available inside the park, such as buses, trams or electrical powered cars.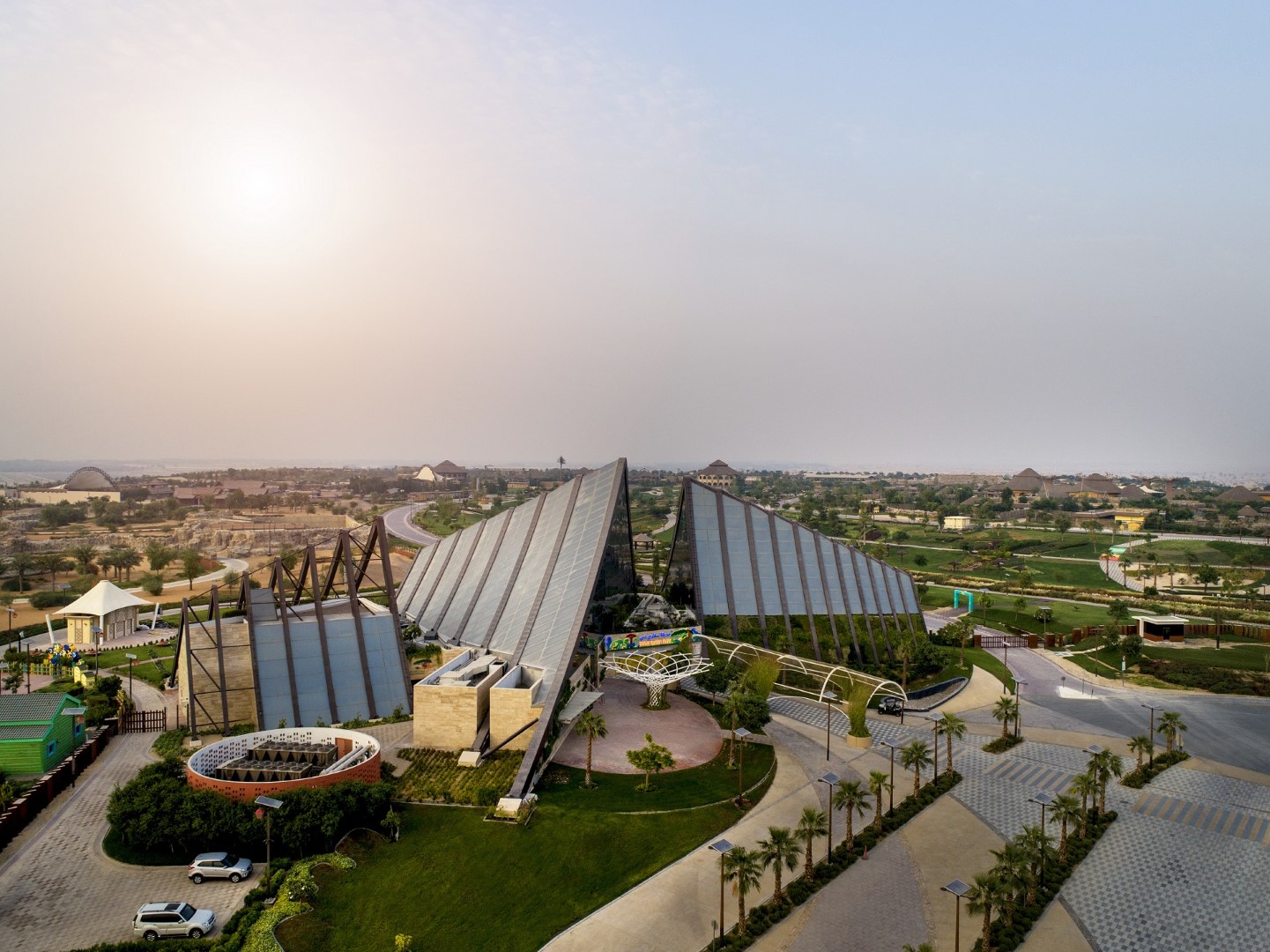 Well, the park has a lot to offer and if you still haven't been here, this is your last chance! So, head over asap.