When you think coffee, what's the first cafe that would possibly come to your mind? Well, for us, it definitely is Starbucks! The US coffee chain has won the hearts of coffee lovers across the globe and UAE is no alien. While there are many pockets in Dubai where you can spot the green the double-tailed mermaid, Al Seef just got a brand new Starbucks cafe that has taken the internet by storm. Why, you ask? Read on to know more.
Al Seef Has A Brand-New Starbucks & We're Crushing On It
Al Seef is one of Dubai's most scenic waterfront destinations. Situated along the picturesque Dubai Creek, located close to the Al Fahidi Historical District, the pretty spot invites people to rediscover the heart of the city. In addition, the place is decked with restaurants and shopping facilities, good enough to keep you entertained.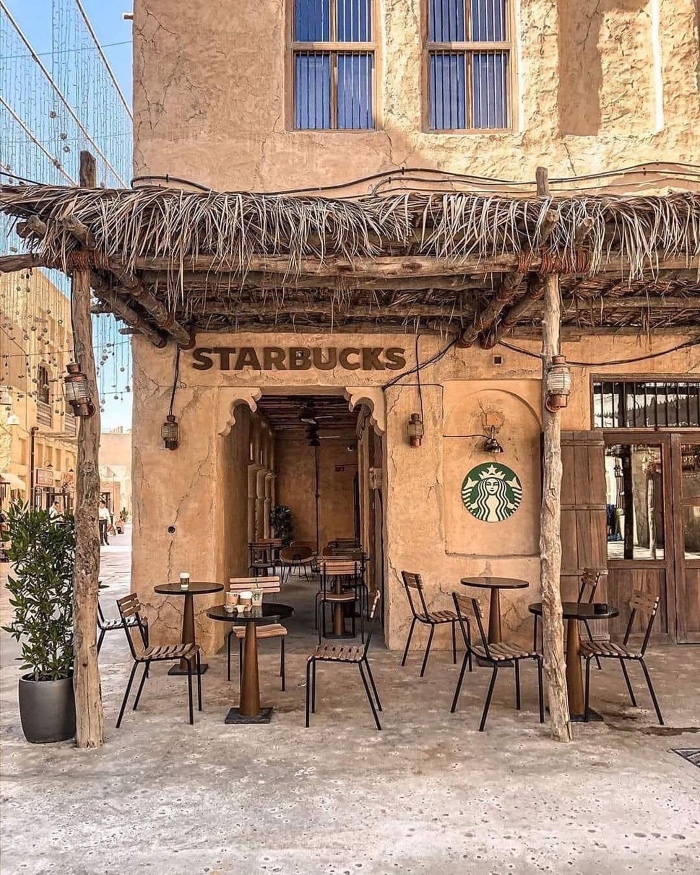 Giving you a quirky combo of old and new Dubai, Al Seef is every photographer's delight.  And now, there's a new addition to the list of coffee shops in Al Seef. The new Starbucks in Al Seef is the perfect place to enjoy your evening cuppa, after a stroll around the area. The new cafe boasts a unique style, brining out the best of modern and traditional Arabic architecture. Retaining Dubai's old world charm, the cafe has a rustic finish- a one that makes it unique in its own way.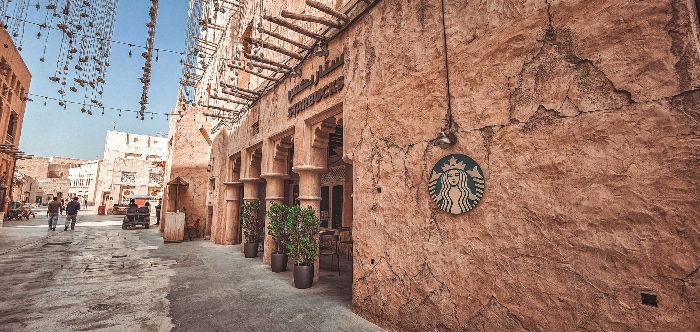 The exterior has a woody finish, with thatched roof for the outdoor seating. As for the indoors, the interiors are kept very simple and minimal, with wooden furniture complementing the whole setup. The menu is similar to any other Starbucks, letting you gorge on a host of fresh bakes, sandwiches and cookies.
Starbucks Man Gets AED 298,222 In Tips After Refusing To Serve Woman Without Face Mask
A Starbucks barista, Lenin Gutierrez in San Diego refused to serve a customer because she was not wearing a face mask amid the coronavirus pandemic. To humiliate him, the woman named Amber Lynn Gilles posted on Facebook about him. Thankfully, people realised her mistake and showered the barista with praises and tips worth $80,000 ( ₹60,39,000) according to CNN.  In The USA, Last week, an Indian restaurant was vandalised with racist graffiti sprayed on its walls. 
Starbucks Barista Received  Over ₹60 Lakhs In Tips After Refusing To Serve Coffee To Customer Not Wearing A Mask
Lenin Gutierrez a Starbucks barista in San Diego, gathered praise and over $80,000 ( ₹60 lakhs) in tips when he refused to serve a customer, Amber Lynn Gilles because she didn't wear a face mask. As per California's rules, people must wear a face mask when they step out in a public place. In Las Vegas, vending machines in the airport now churns out PPE, masks and sanitizers. 
In a fit of rage, Amber Lynn Gilles posted a picture of the barista on Facebook with an aim to criticise him for not serving her coffee because she was not wearing a mask. She captions, "Meet Lenin from Starbucks who refused to serve me cause I'm not wearing a mask. Next time I will wait for cops and bring a medical exemption." Her post backfired. And many Facebook users defended the Starbucks barista as he just did his job. The post received over 1,00,000 reactions and comments and 50,000 shares.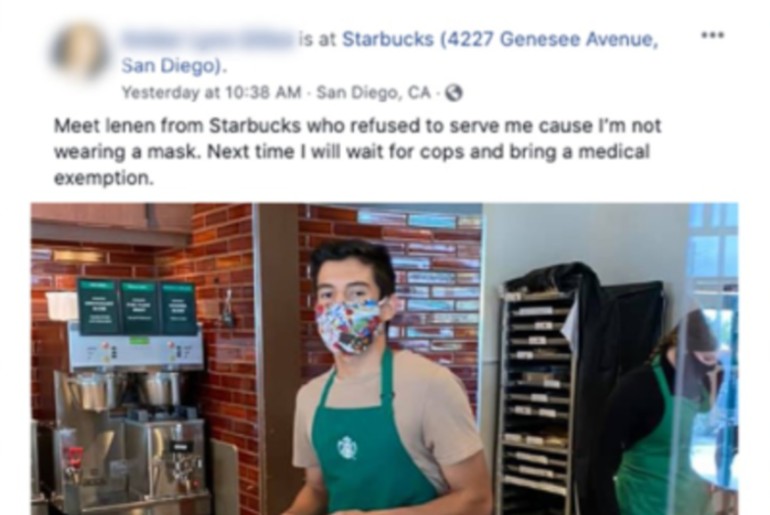 Also Read: Study Claims Filter Coffee Is The Healthiest Coffee And Can Extend Your Life
Netizens Stand By The Barista And Support His Initiative
One Facebook user wrote: "There's no reason to publicly shame a kid who's trying to work his shift like any other day." Another said: "I don't blame the kid behind the counter. They need to follow the rules that they are given."
In another post, Gilles said she wasn't "scarred or bothered" and thanked everyone for "the ratings" with a peace sign. One of the top comments on this post reads, "You do realize the only one who is benefiting from these "so called ratings," is Lenen!! He has almost 10,000 dollars in tips!!! ??"
Also read: Best Cafes In Dubai That Serve A Royal Cuppa
Lenin Gutierrez took to Facebook to thank everyone for raising funds for him. He revealed that through these donations he can now fulfil his dream of becoming a dancer as well as a dance teacher. . In Las Vegas, vending machines in the airport now churns out PPE, masks and sanitizers. 
I've received numerous messages asking for my side of the story. Since this seems to be the most popular thread I decided to post my personal experience here. Thank you all for the love and support.

Lenin Gutierrez यांनी वर पोस्ट केले बुधवार, २४ जून, २०२०