FASTag, the electronic toll collection is now mandatory for every vehicle in the country to ensure seamless movement in the toll plazas. Vehicles without FASTag should pay double the toll fee at electronic toll plazas across the country. The government made FASTags mandatory from February 15. As per new rules, any vehicle not fitted with FASTag entering into the FASTag lane of the fee plaza will have to pay two times the fee.
But if you you are still clueless about FASTag, here's what you need to know. It is a tag or a sticker that you need to affix on your vehicle's windscreen. The sticker works by Radio-frequency Identification (RFID) technology linked to a prepaid account from which the toll amount is deducted.
FASTag Has A Validity Of Five Years
India's National Highways Authority has withdrawn the need to maintain a minimum amount in the FASTag wallet to avoid delays at toll plazas. You will now be allowed to pass through the toll plaza, if the FASTag account balance is non-negative. FASTag has a validity of five years, and you will need to only recharge FASTag as per your requirement after the purchase. Get Ready To Pay More At Toll Gates Every Time You Travel In Or Out Of Mumbai.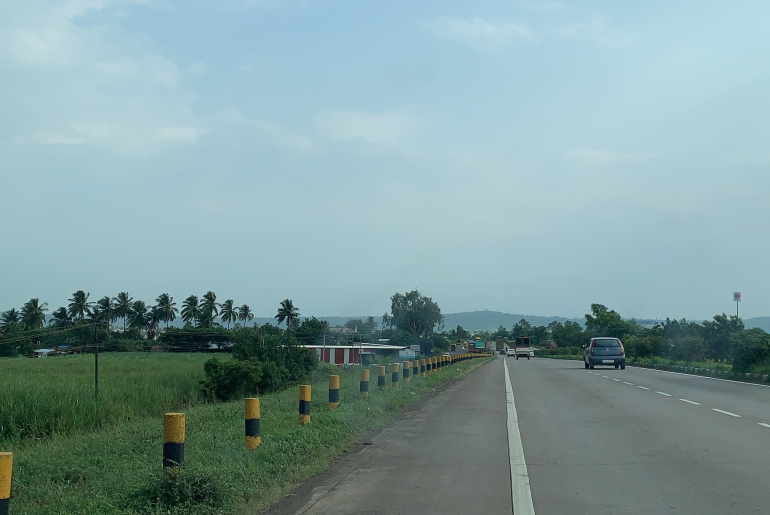 No FASTtag? You Will Be Charged Double The Toll Fee
However, if you do not have a FASTag on your windscreen starting February 15, you will be violating the norm, this has to pay a hefty fine. You will be charged an amount double that of the toll fee if you do not have FASTag. At present, FASTag is operational at more than 240 toll plazas across national highways. You Can Soon Travel From Delhi To Dehradun In 2.5 Hours With This New Expressway.
Creating FASTag Account: Everything You Need
To create your FASTag account, you can visit any Point of Sale locations at toll plazas. While you can call the issuer agency's customer care number, you will need to submit copies of the following details along with the application form for FASTag.
1. Registration Certificate (RC) of the vehicle
2. Passport size photograph of the vehicle owner
3. KYC documents as per the category of the vehicle owner
4. PAN Card/Passport/Voter ID Card
5. Aadhar Card (with address)
Highways are for driving, not waiting! Ab highways par bina ruke travel karne ke liye, 15th February se NETC FASTag Zaroori Hai! Get yours issued today! #Tollpayments #NETCFASTagZarooriHai! pic.twitter.com/ViY8oez5rK

— FASTag NETC (@FASTag_NETC) February 12, 2021
How To Buy And Recharge FASTag Account
To buy a FASTag for your car, you can visit one of the toll plazas across India and submit the mandatory KYC mentioned above. You could also buy one on Amazon India or approach individual banks that currently offer FASTags like HDFC Bank, ICICI Bank, State Bank of India, Kotak Bank, and Axis Bank. To buy FASTag from a bank, you'll need to head to their websites. For options such as Paytm and Airtel Payments Bank, you can buy these directly on the payments apps on your phone.
You can recharge your FASTag account by making payment through cheque or online through Credit or Debit Card, NEFT/, RTGS or Net Banking. The national highway authority also sells bank neutral IHCML tags. You can recharge FASTag account up to ₹1 lakh. If you have more than one vehicle, need to take two separate FASTags for each car.
Also read: Head To Tollgate Restaurant In Hyderabad For Those Highway Feels
Har national highway par travel karo non-stop! Naa window neeche karne ki zaroorat, naa cash exchange ki, kyunki ab highways par toll payments ke liye #NETCFASTagZarooriHai! #TollPayments pic.twitter.com/dnDnlQBKjj

— FASTag NETC (@FASTag_NETC) February 8, 2021
Reporting Damage Or Incorrect Use Of FASTag
In case of an incorrect deduction of the FASTag, you can report the error by calling the issuer agency's customer care number. The agency will then review your request and necessary action. Also, if you sell or transfer the car, you need to inform the Issuer Agency. In case of damage of FASTag you must notify the Issuer Agency for replacement of FASTag.
Please note that Google Pay also lets you recharge the FASTag that you may have purchased for your vehicle.