India and its street food are simply the most unbeatable beautiful combination. India is an ocean of flavours and so is street food here. You will a variety of it from kachori to vada pav to dosas and so on. But among all of these, Samosa is one of those snacks which can be devoured anytime and any day. Also, only one piece is never enough. So how about eating a 3Kg samosa and also winning ₹11,000 for it? Well, you read that right. 
Eat Samosa, Win Cash
A shop in Delhi has put up a challenge promising to pay ₹11,000 to anyone who can devour World's biggest samosa in one go. The samosa which is also known as Bahubali samosa weighs about 3Kg and is sold at ₹500 at Dilli 6 Ki Mashoor Bedmi Puri Sabzi Chole Bhature, Sahibabad, Ghaziabad. People who absolutely love samosa and think they have the capability can buy this samosa and accept the challenge.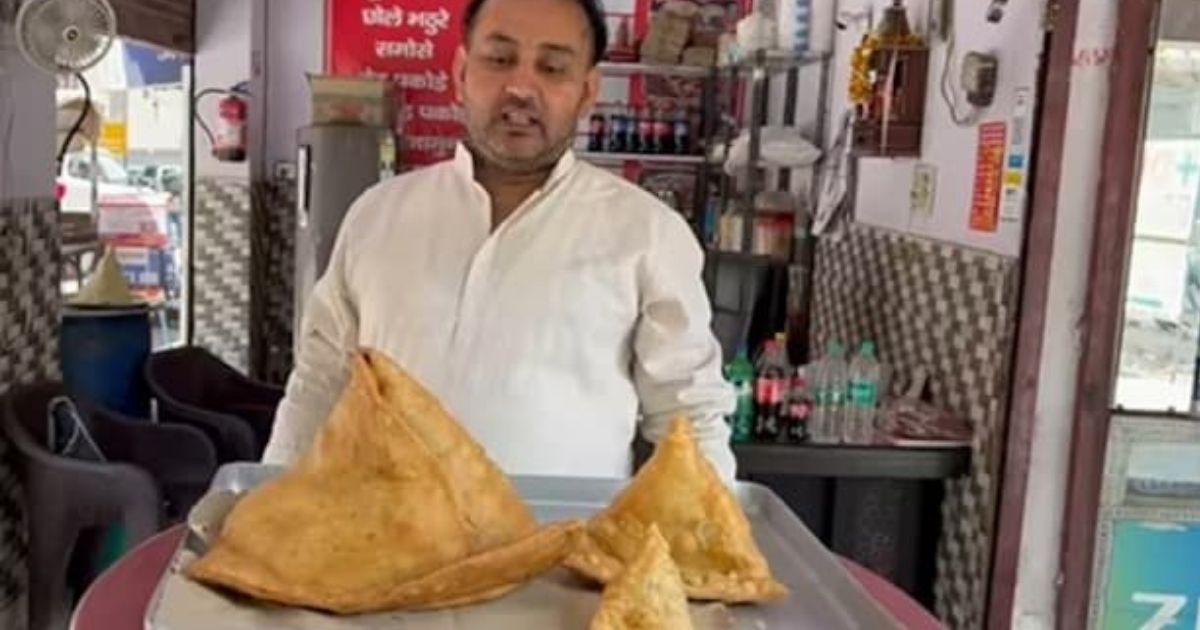 The Making Of Bahubali Samosa
This preparation of Bahubali samosa is similar to that of any normal samosa preparation. The dough is rolled out and the stuffing is placed and the samosa is given its iconic shape. Frying this large samosa is a task but is beautifully carried by the worker at the shop. One unique thing about Bahubali samosa apart from its size is that the stuffing has paneer pieces in it which is uncommon when it comes to samosas.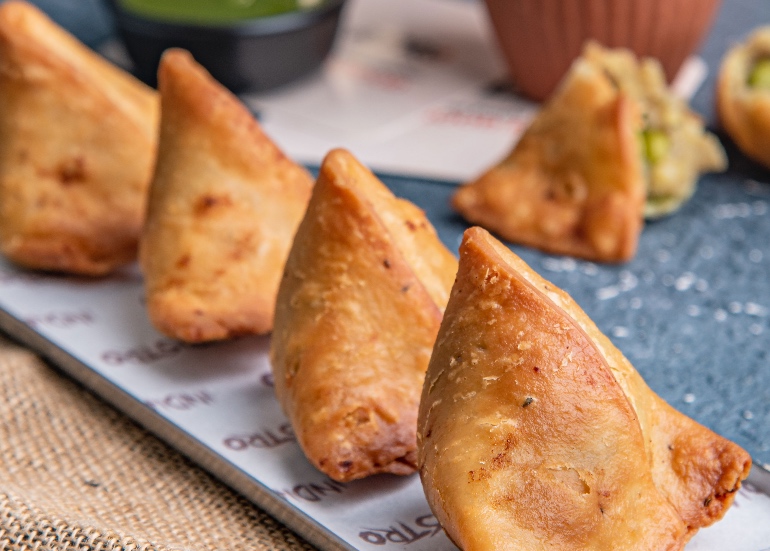 Also Read: Black Jalebi, Old Delhi's Iconic Sweet Must Make It To Your Wishlist & Here's Why