Who doesn't love to travel luxuriously? If you're unable to book a business class ticket for your flights, there are other ways to get to enjoy the benefits of travelling first class. A flight attendant recently revealed the secret to what can exactly help you upgrade to a business class. And no, it isn't money! It's free and something you wouldn't expect to be a secret!
'Secret' To A Business Class Upgrade
According to a media report, Helena, a flight attendant revealed what you need to do in order to get yourself upgraded to the business class for free! She says that the secret to getting this favour done is by being kind to the cabin crew. Yes, kindness! It can indeed take you a long way…
What Needs To Be Done!
So, Helena says that one can strike a fun conversation with the cabin crew, get the crew to talk to you and eventually, ask nicely and kindly. And, it is a possibility that the cabin crew will definitely try to find you something. But, she also tells not to force a conversation, unless it flows.
Also Read – Qatar Airways Will Operate 3 Daily Flights To Doha & Abu Dhabi For FIFA World Cup
Helena also says you can shift to a business class with a little bribery too, sharing sweet treats and just a kind gesture. She says that walking up to them and making yourself known can help too. Do not give and walk away. Try to initiate a talk and it will surely work. When one does that, the cabin chief would ensure that they appreciate you back. And that can be in any form, although you shouldn't be expecting everything from the snack bar!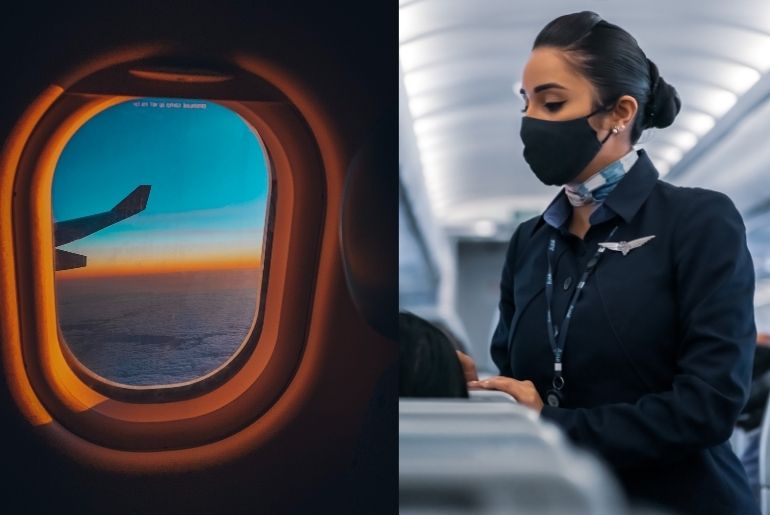 Pick Your Target
Your sweet ways might not work out with everyone from the crew. So, Helena says you have to pick the nicest person from the crew to interact with. It is better you approach a senior because a junior might not be able to upgrade you immediately.
You should also know that these tricks might work with certain airlines and not all. But there's no harm in giving it a shot if you really want it.
Also Read – DGCA Warns All Flights Not To Sell Damaged Seats To Passengers