Etihad Airways is well known for its on-board services, cabin crew and seats. Recently the airways have issued a very strict cabin luggage policy. It is the strictest policy in the full-service airline industry in the world. According to this new policy, passengers travelling in Economy class will be allowed only one bag of cabin luggage which should not weigh more than 7kg which is equivalent to a 5-month-old baby. 
Multiple Bags Are Not Allowed
The policy took effect ever from the minute it was announced irrespective of when the passengers have booked their tickets. Passengers now will have to abide by the new rules of cabin luggage or will have to check-in under excess cabin luggage. The cabin luggage must not be more than 7 Kg and the measurement should be 56 cm x 36 cm x 23 cm. The policy also mentions very clearly that no last-minute splurge in the airport's duty-free will be considered a personal item and allowed separately. The things shopped under duty-free must fit in your 7kg cabin luggage.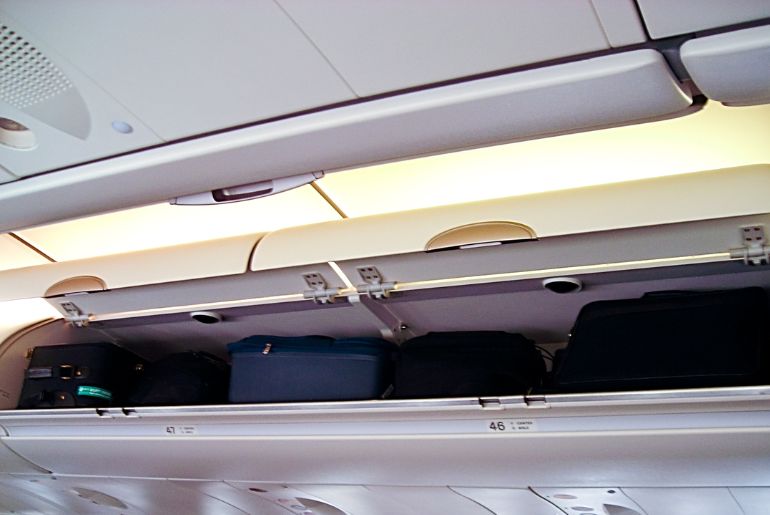 Also Read: Here's What You Must Do When Your Flight Faces Turbulence
Hand Luggage Policies Of Other Airlines
Emirates allows duty-free purchases in separate bags. Duty-free purchases and small personal items are allowed by Qatar airways. British Airways allows cabin luggage up to 23kgs, a separate duty-free purchase and a personal item. Air France allows personal items like a handbag, luggage measuring 55cm and duty-free bags. 
Also Read: You Should Always Board Your Flight First And Here's Why!