Vadilal! The famous Indian ice cream brand has tantalised Indian tastebuds for generations with creamy, fruity, chocolatey ice creams. But did you know that the Vadilal ice cream brand started from a fountain soda shop even before India's independence? Run by the fifth generation of the Vadilal family in Gujarat, read on to trace back its roots and understand why Vadilal has taken over the ice cream industry not just in India but even across the world.
From Fountain Soda Shop To Ice Cream Parlour
Vadilal Gandhi in the year 1907 opened Vadilal Soda Fountain Shop in Ahmedabad. To beat the blistering Gujarat heat, the shop sold bubbling sodas to thirsty customers. Slowly, he also introduced ice creams that were prepared using the traditional kothi or hand-churned method. But the ice creams became the sole focus of Vadilal after Ranchod Lal Gandhi, Vadilal Gandhi's son, took over the business. The first ice cream outlet under his leadership opened in 1926. An ice cream machine imported from Germany churned creamy ice creams. By the early 70s, Vadilal grew to 10 outlets across Ahmedabad.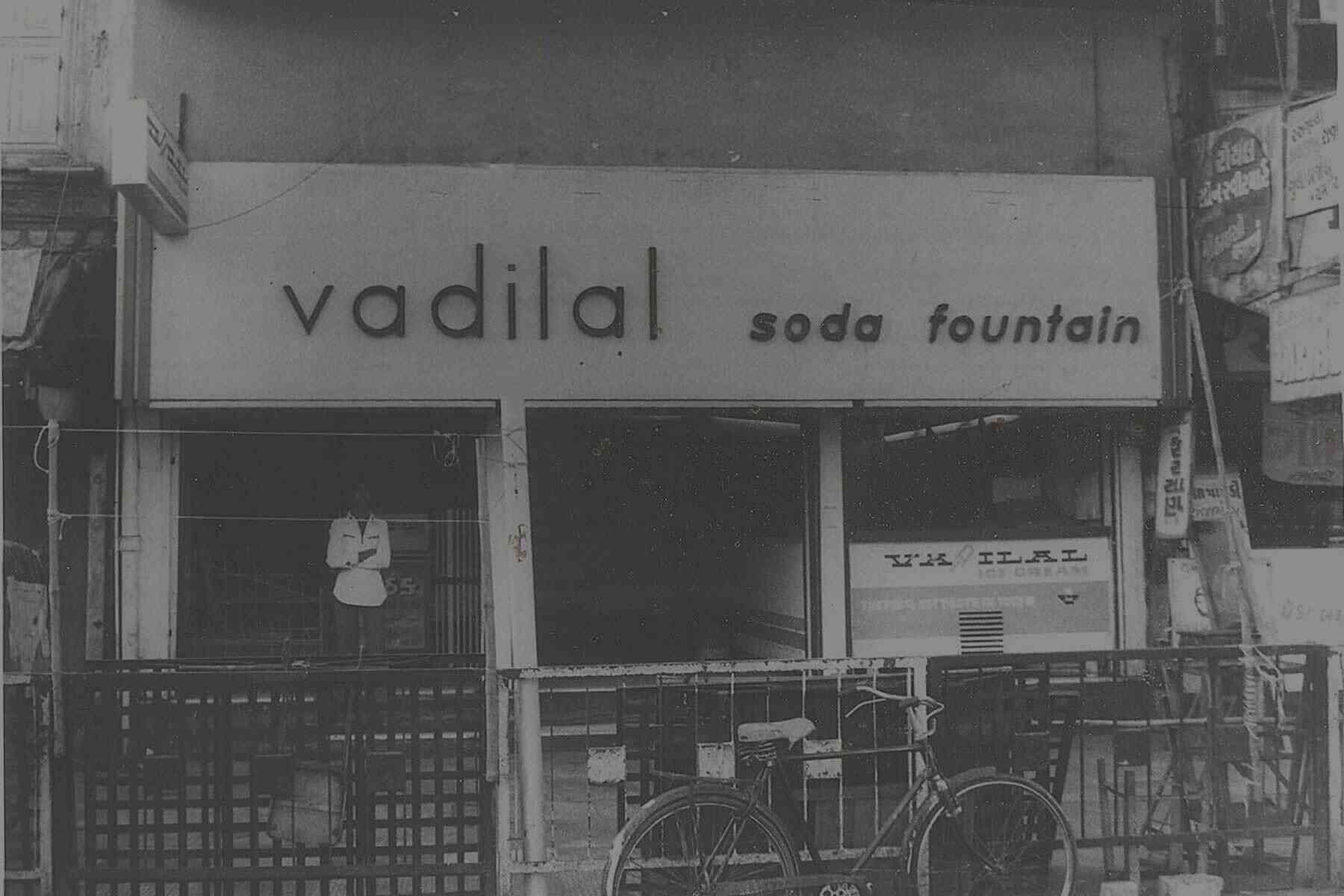 Also Read: A Fruit Vendor's Son Started Naturals Ice Cream & Built A ₹300 Crores Empire; Here's How!
Introducing Dollies, Sundaes & Cassata In India
Kalpit Gandhi, the Chief Financial Officer (CFO) of Vadilal revealed to The Better India that Vadilal was the first ice cream brand in India to launch cones, sundaes and dollies. Vadilal was also India's first ice cream brand to launch a fully automated candy manufacturing line. In the 1950s, the colourful, flavourful Cassata ice cream trend was also introduced by Vadilal. Their USP was that all their ice creams were 100 per cent vegetarian. Hence they could be consumed during upvas ( fasting) time as well. In November 2001, Vadilal broke the Limca Book of Records for curating the 'The Largest Ice Cream Sundae', made of 4950 litres of ice cream, put together by 180 people and savoured by over 50,000 people.
View this post on Instagram
Also Read: Rahul Gandhi Cools Down With A Glass Of Ice Cream In Kerala Before Election Results
Vadilal Takes Over Ice Cream Industry In India & World
Some of their famous ice creams today are the Mango Dolly, King Cone that comes in chocolate and butterscotch flavours and favourite Cassata. To get the Gen Z talking, Vadilal also has an interesting Breakup Ice Cream that comes in a 500ml tub. The perfect mix of ooey-gooey chocolate ice cream, brownies, chocolate chip and vanilla ice cream, Vadilal claims this flavour will help you get through a breakup. Kalpit Gandhi revealed to The Better India that Vadilal has not just made a mark in India but across the world too.
View this post on Instagram
Also Read: 5 Outrageous Ice Creams You Can Try Only In Delhi
The ₹650 crore ice cream empire sells ice-creams across 49 countries. It's the largest selling Indian ice cream brand in the USA as it's 100 per cent vegetarian. So, the next time you buy a Vadilal Cassata, do remember taht you're enjoying the delicious flavours and the taste of a 100-year-old history.