How surreal is the feeling of sitting in a quiet and calm ambience of a restaurant, with your favourite person or even alone at times having your meal looking at the gorgeous sunset by the beach? While reading the above line did Goa pop up in your mind? Well with the setting above it is totally normal to imagine Goa. But now you can enjoy this surreal setting here in Alibaug itself at Kiki's Cafe and Deli. 
A Quick Speed Boat Ride Leads To The Restaurant
One of Kiki's Cafe and Deli's most appealing features is watching the sunset over the calm waters of Mandwa beach. Palm trees sway in the distance and small birds flutter in the breeze. You'll find the cafe near the end of the boardwalk that leads you out of the jetty after a 30-minute speedboat ride from Gateway of India to Mandwa.
Quirky Style With Merged Vibes
The quirky styled space is designed by Krsnaa Mehta of India Circus. There are two silver bicycles dangling from the circus tent ceiling in the indoor air-conditioned seating of the restaurant. The art frames which too add the quirkiness are placed on the grey and yellow walls. The outdoor area is kept simple because what on earth would match the view. 
Also read: How To Spend A Weekend In Alibaug? Here's A Guide
Variety Of Food To Relish 
The restaurant offers a wide range of dishes from thin-crust pizzas with sun-dried tomatoes that are homemade to yummy Parmesan flatbreads. Well, nothing matches the slow-cooked Malvani kingfish curry which comes under seafood that is the speciality in Alibaug. Their dabeli sandwich, masala omelette and truffle oil scrambled eggs are a must-try.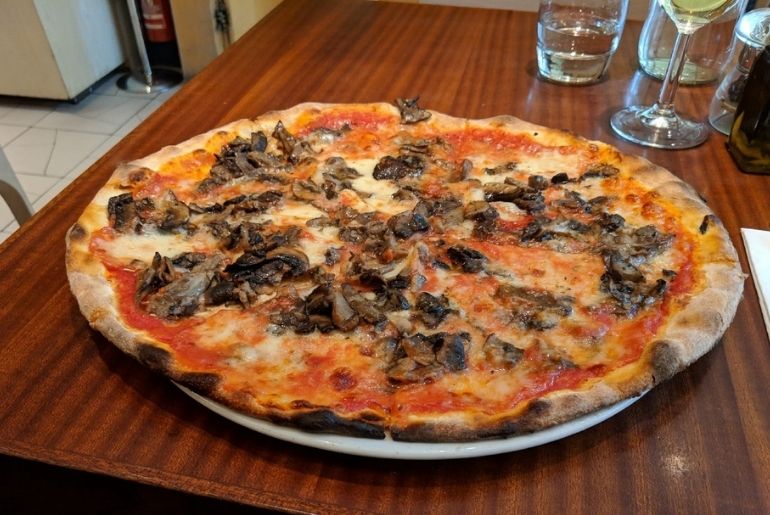 Also Read: Step Inside World's First Space Hotel With Restaurants, Cinemas & Luxurious Rooms