Ever since travel has opened up as part of the nation's unlock, many people have ventured out to popular tourist destinations to get rid of the quarantine blues. And as per reports, air traffic of Goa has already recovered by 70 to 75 percent, as compared to last year. Air travel had remained banned in the country in the wake of the coronavirus pandemic since March 2020. Domestic flights resumed after two months, on May 25. According to a Business Today report, Goa Airport's Director Gagan Malik has said that amid the unlock process, the state has been witnessing an increase in domestic flights. However, scheduled and chartered international flights are still prohibited.
Air Passengers' Footfall Is Gradually Resuming To Normal In Goa
When the COVID-19 lockdown had started, most of the people were staying indoors, fearing the infection. But now, though the virus is still spreading, the lockdown had been hard on the country's people, especially on the ones who love to travel. Thus, as the nation started unlocking, their desires to explore the mountains and beaches overpowered the virus-related fears. This has been proven by the very fact that at beach lover's paradise Goa, the air passengers' footfall has already reached 70 to 75 percent as compared to the same period of last year. It is a clear indication that the passenger count is gradually returning to normal.
According to reports, Malik has stated that the traffic is expected to grow further next month, which is the peak season for tourists in Goa. He anticipates that the domestic footfall might cross 80 percent in the month of December. Also, recently, glowing blue waves hit the shores of Goa and Mumbai during the night.
Also Read: I Travelled To Goa During The Pandemic & Here's Everything That Has Changed
New Routes Of Domestic Flights Have Come Up From Goa
50 percent of domestic flights have already resumed in Goa, which might increase by ten to fifteen percent in a month's time. Not only the old routes are in operation, newer routes to Chandigarh, Nagpur and Lucknow have also come up during unlock. At Goa airport, there are two thermal scanners at present for the screening of outgoing and incoming passengers.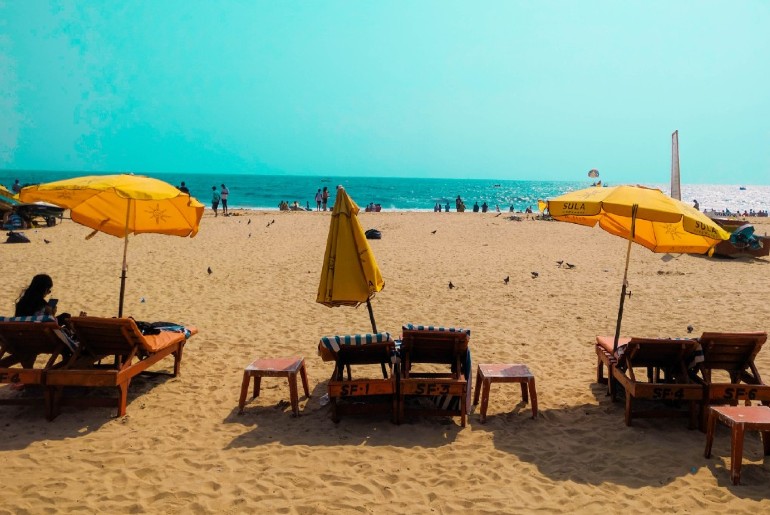 Also Read: Goa To Celebrate 60 Years Of Liberation From Portuguese With Year-Long Celebrations
If you too are travelling, don't forget to go through the state's guidelines beforehand, wear masks and maintain social distancing. Meanwhile, here's a virtual tour of Goa from the comfort of your couch: